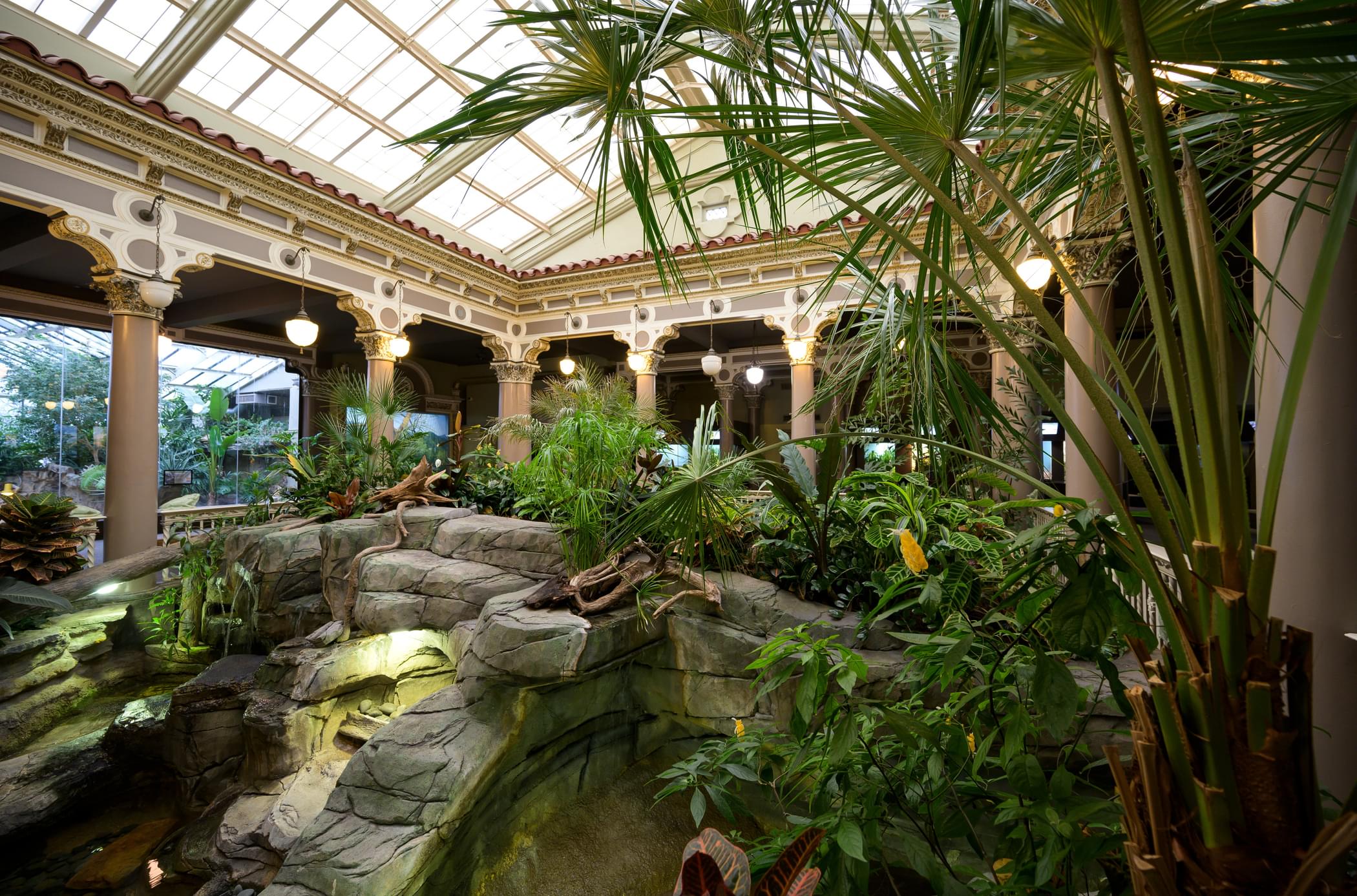 Historic Hill
Charles H. Hoessle Herpetarium
The Herpetarium supports four climates – montane, temperate, tropical and desert – allowing the Mediterranean-style stucco building to be the home of reptiles and amphibians from around the world, many of which are in danger of extinction.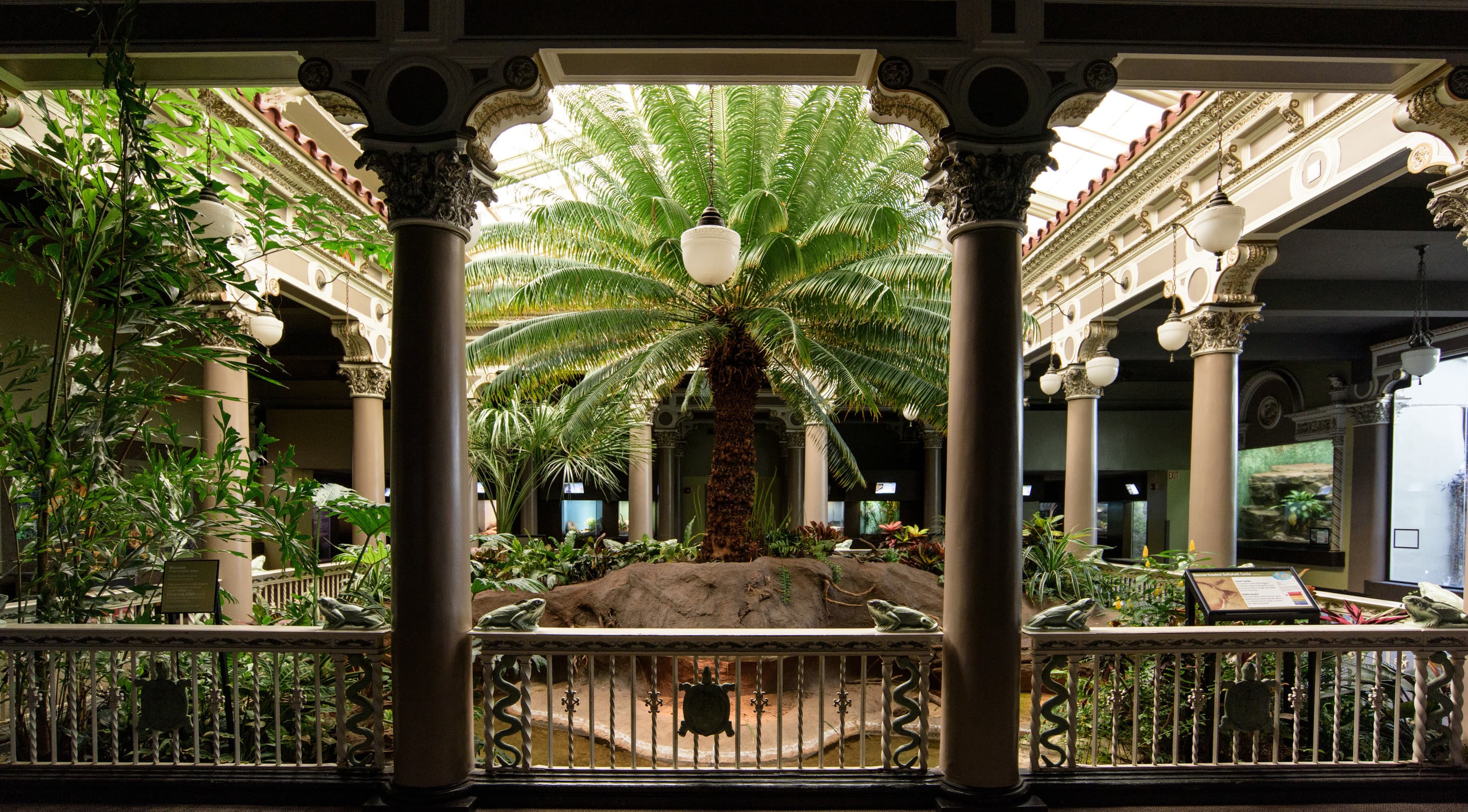 Once the Reptile House
Once called the Reptile House, this building was constructed in 1927 and originally included a wing for small mammals. The idea of having a building specifically for snakes, lizards, frogs and other amphibians was new at the time, but interest in these creatures seemed to be high enough to warrant the new facility. The Reptile House was renovated 50 years later, and today, it is home to more than 700 animals. In 2002, the Reptile House was renamed the Charles H. Hoessle Herpetarium in honor of the Zoo's Director Emeritus.
Animals in the Herpetarium
SAINT LOUIS ZOO ZONE
Historic Hill
Historic Hill is a lovely stroll through one of the oldest parts of the Saint Louis Zoo. From the 1904 World's Fair Flight Cage to the Spanish architectural flavor of the 1920s in the Bird House, Primate House and Herpetarium to the finishing touches of our thoroughly modern exhibits, this area of the Zoo has a unique ambiance and a nostalgic history that make it a great destination.
Explore Historic Hill