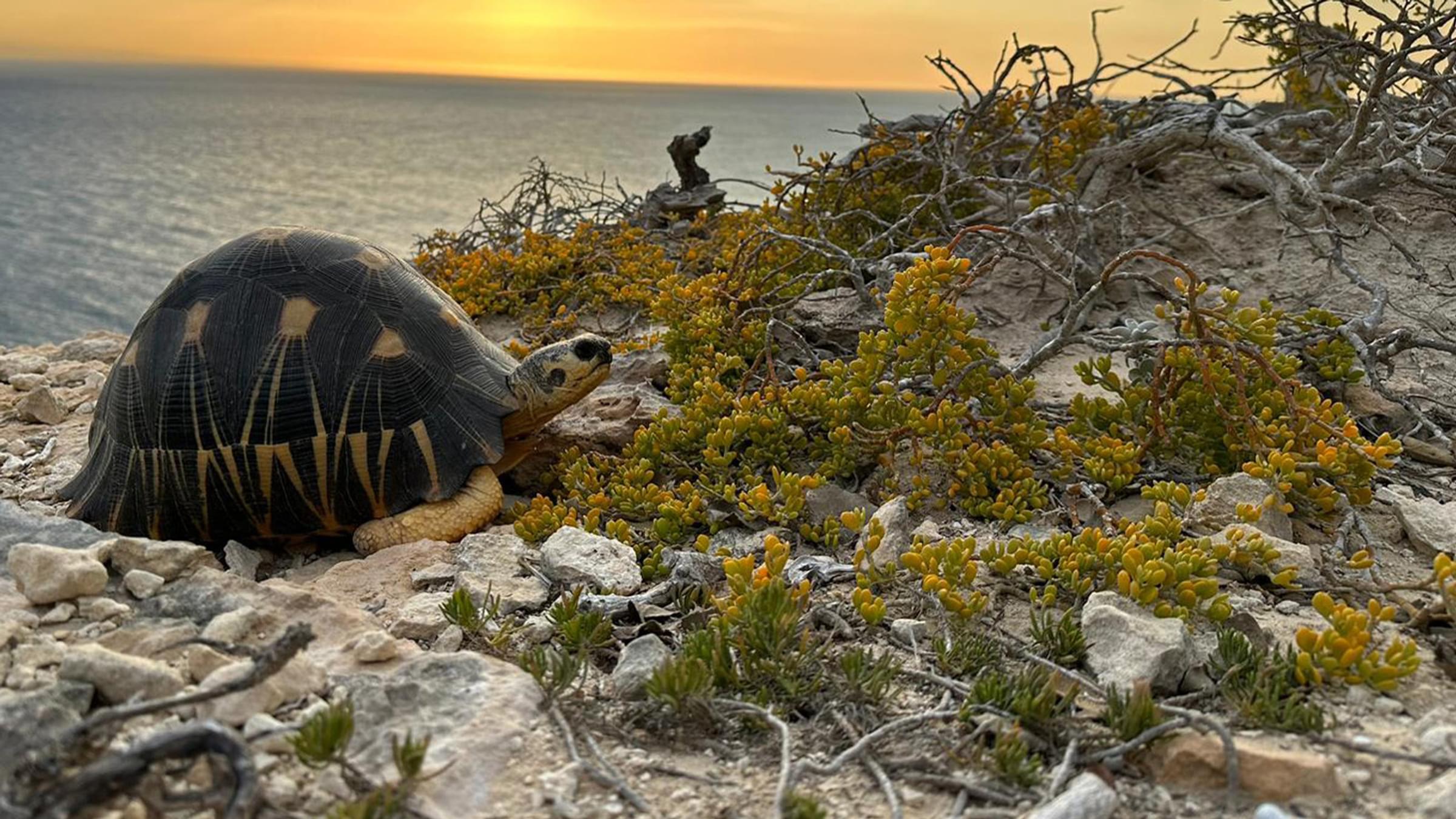 Saint Louis Zoo Institute for Conservation Medicine
The Saint Louis Zoo Institute for Conservation Medicine takes a holistic approach to wildlife conservation, public health, and sustainable ecosystems to ensure healthy animals and healthy people.
Conservation Medicine
Veterinarians, ecologists and human medical professionals are recognizing the role of infectious disease as an increasing threat to the health of animals, humans and ecosystems. A number of these pathogens, including rabies and Ebola viruses, directly affect the health of wildlife and human populations.
To address the challenges associated with the growing interconnections between the health of humans and the animal kingdom, the Saint Louis Zoo established the Institute for Conservation Medicine in 2011. Conservation medicine addresses the growing disease challenges that threaten the long-term survival of many wild animal species and that negatively impact human public health. The field of conservation medicine emphasizes a multidisciplinary approach to studying the interrelated nature of diseases in animals and humans, in the context of environmental change.
The Institute for Conservation Medicine's research focuses on diseases that affect the conservation of threatened and endangered wildlife species. Scientists study the origin, movement and risk factors associated with diseases to better understand the impact of such diseases on wildlife populations; the links between the health of zoo animals and free-living wildlife populations; and the movement of diseases between wildlife, domestic animals and humans.
Zoo Roles

Zoos play major roles in conservation medicine, for example, scientists at zoos:
Conduct clinical, nutritional, pathological and epidemiological studies of diseases of conservation concern
Provide healthcare to the wildlife in their care, thus ensuring successful zoo breeding programs that contribute to the sustainability of biodiversity
Monitor diseases in free-living wild animals where they interface with domestic animals and humans
Perform studies that contribute to the fields of comparative medicine and the discovery of all life forms, from invertebrates and vertebrate species to parasites and pathogens
The Institute Advances the Concept of One Health
In recent years, the term One Health has been coined and has similar objectives to conservation medicine, in that it aims to merge animal and human health to benefit both. Human-related environmental changes have escalated in recent years, threatening animal and human health as well as all ecosystems on Earth. On a global scale, the human population growth to seven billion, with the associated habitat fragmentation and degradation, increased travel and trade, and climate change, has an impact on the health of all species. For example, as humans (and their domestic animals) move closer to wildlife populations and into wild lands, disease risks to wildlife, domestic animals and humans increase. See the attached One Health Fact sheet and watch Dr. Sharon Deem' talk on July 5. 2016 at Washington University for the Institute for Public Health titled "One Health: What is it and Why Care?"

Zoos have significant roles to play within conservation medicine and One Health initiatives, for example scientist at Zoos:

For more, read Role of Zoos in One Health by Sharon L. Deem and Pam Dennis and Zoos and public health: A partnership on the One Health frontier by C. Robinette, L. Saffran, A. Ruple, and Sharon L. Deem.

Our Scope
The scope of the Institute's work spans the globe. Since its founding in 2011, the Institute has been involved in several projects, including:
Dr. Lilian Catenacci in collaboration with the Institute for Conservation Medicine is leading a project in the Amazon rainforest to test for arboviruses in sloths and non-human primates. Many of these arboviruses may be shared between animals and humans. By determining the prevalence of arboviruses in these animals, we can learn about disease dynamics and the factors that increase the incidence of these pathogens in wildlife and humans. This information can then help us determine how best to conserve these species and protect the Amazon forest while advancing human public health. One way we do this is by sharing our findings with local communities that co-exist with Amazon forest wildlife and educate them about how important healthy forests are to human health. Learn more.
With Forest Park Forever, Washington University in St. Louis' Tyson
Research Center, Max Planck Institute for Ornithology and local high
school and college students, the Institute documents box turtle
movements and their health status in urban and rural areas around St.
Louis. The study aims to better understand environmental factors that
may be affecting the health of turtles, and that may have implications
for humans. See more.
This Institute project in northern Kenya involves a health assessment of dromedary camels used for milk. Unfortunately, the lack of pasteurization results in millions of humans being exposed to zoonotic pathogens, since camel milk may carry bacteria, viruses and parasites. By working to ensure the health of camels, the Institute also benefits human health and the health of wildlife that share the habitat with the camels. See more.
The Institute for Conservation Medicine is a co-investigating partner on a National Science Foundation-funded grant entitled "How Environment, Physiology and Life History Interact to Determine Pattern in Animal Migration." You can learn more about this study and Galápagos tortoise conservation and health issues at www.gianttortoise.org. The overall goal of the giant tortoise program is to assist the Galápagos National Park (GNP) to effectively conserve giant Galápagos tortoises by conducting cutting edge applied science and developing an inspirational tortoise-based outreach and education program. See more.
People have a natural affinity for nature. With support from the Association of Zoos and Aquariums Conservation Endowment Fund, the Institute for Conservation Medicine partnered with the University of Missouri's College of Veterinary Medicine to investigate the role zoos play in stress reduction in a world disconnected from nature. In this study, during the spring/summer of 2014, partners evaluated the measurable psychological and physiological health benefits to Zoo visitors that interact with stingrays and sharks at Caribbean Cove. The study laid the groundwork for further projects that will explore the human health benefits associated with a wide range of zoo visitor experiences. See more.
See the Zoo Biology article published on this study.
Research Corner: Could a Visit to the Zoo Lower Your Level of Stress?
Many lemur species are threatened with extinction due to habitat loss and fragmentation. The burden of infectious disease for these species, both free-living and in zoological collections, is not well known. We are working with the Saint Louis Zoo WildCare Institute Center for Conservation in Madagascar and the Madagascar Flora and Fauna Group (MFG) to better understand infectious and non-infectious diseases that may compromise lemur conservation. We are also involved in a lemur viral discovery project with Drs. David Wang and Efrem Lim of Washington University School of Medicine. Our lemur conservation and health work is supported by a Saint Louis Zoo's Field Research for Conservation grant.
Exposure to endocrine disrupting compounds (EDCs) can affect human and animal health. We are working with partners in Missouri to understand how EDCs, such as bisphenol A (BPA), may affect native wildlife and people. This first-ever study of EDCs across taxa will provide data to help with management decisions related to water quality. See more.