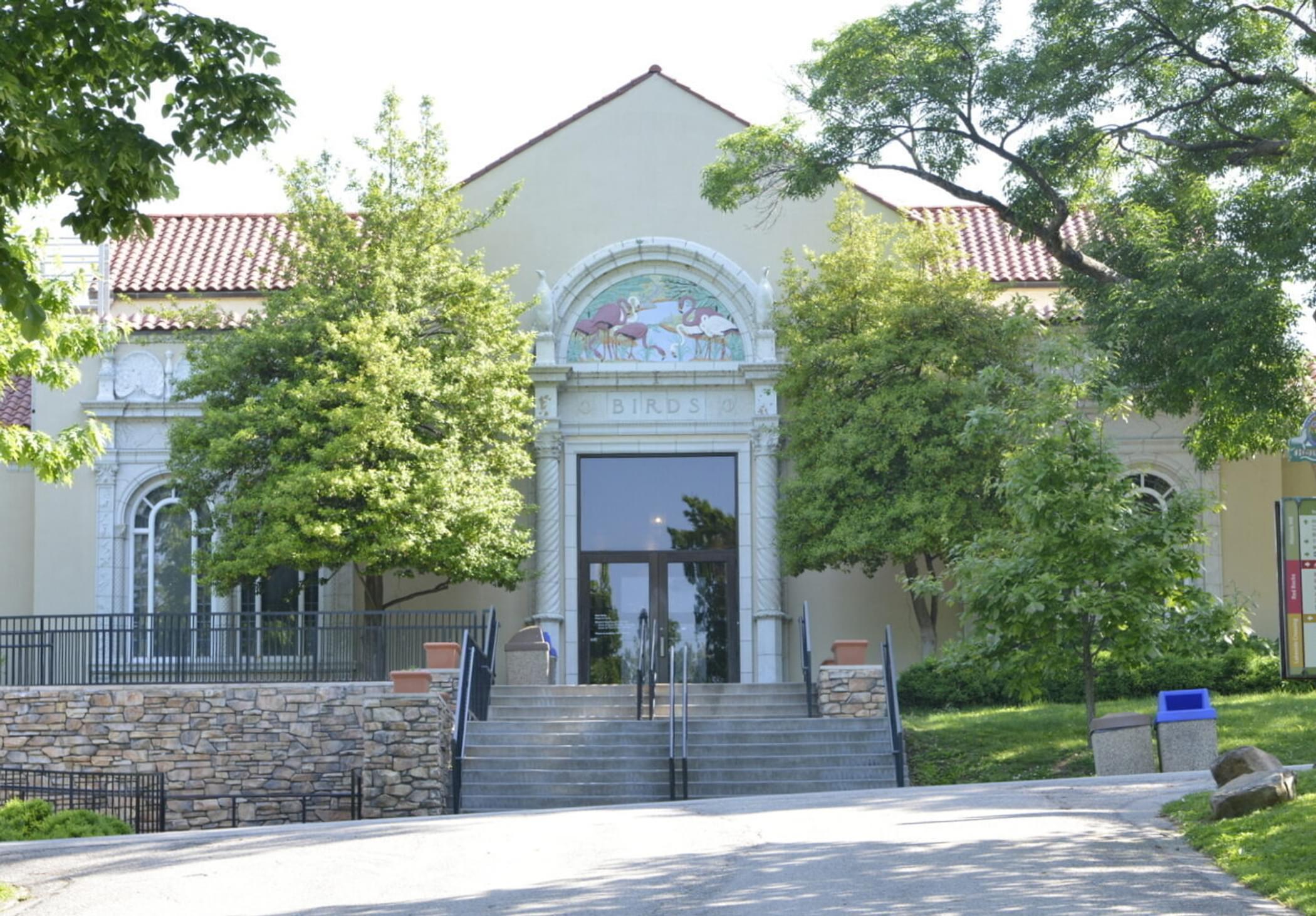 Historic Hill
Bird House and Garden
The indoor Bird House and outdoor Bird Garden are two connected habitats.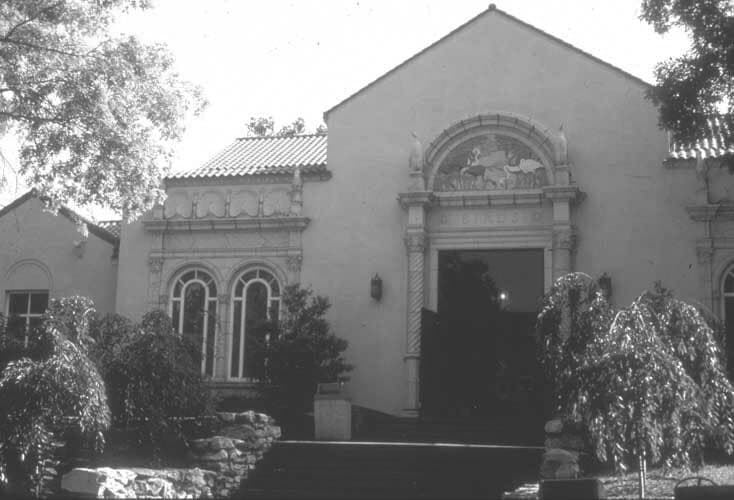 A Historical Building
When the Bird House opened in 1930, visiting officials from the nation's zoos described it as one of the finest structures of its kind in the world. Though it has undergone various renovations, the Spanish-styled architecture is still prominent in and around the building.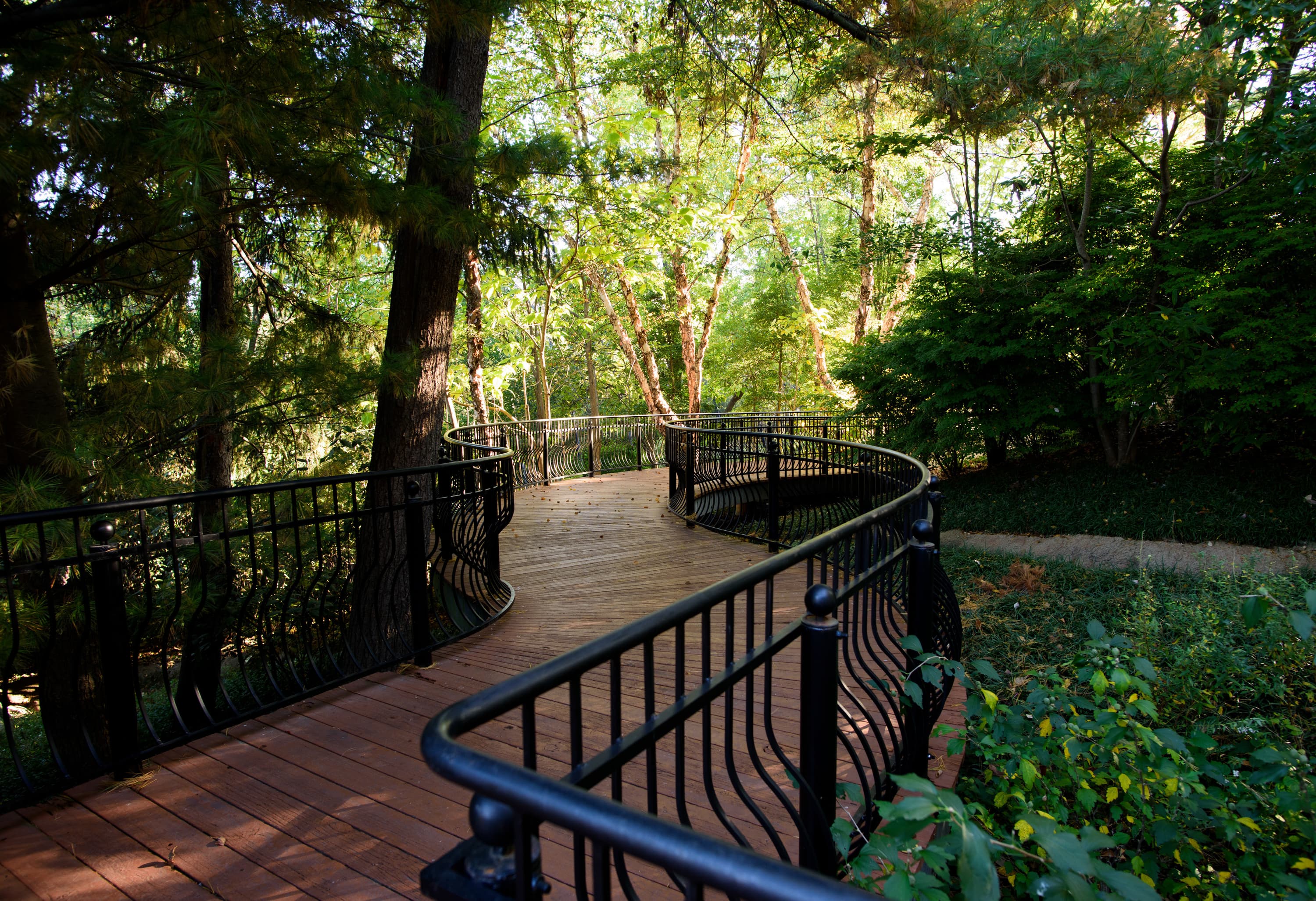 The Bird Garden
In 1996, the Zoo opened the Bird Garden on two acres between the Bird House and the 1904 World's Fair Flight Cage (now known as the Cypress Swamp). The garden was designed as a tranquil escape for bird lovers. A winding pathway through the Bird Garden leads to six large aviaries, a spacious walk-through aviary and a shaded pavilion overlooking an exhibit of cranes. This special place is home to bird species from around the world.
The Bird Garden is one of three main bird habitats at the Zoo, conveniently located near the other two: the Cypress Swamp and the Bird House.
Animals in the Bird House and Garden
SAINT LOUIS ZOO ZONE
Historic Hill
Historic Hill is a lovely stroll through one of the oldest parts of the Saint Louis Zoo. From the 1904 World's Fair Flight Cage to the Spanish architectural flavor of the 1920s in the Bird House, Primate House and Herpetarium to the finishing touches of our thoroughly modern exhibits, this area of the Zoo has a unique ambiance and a nostalgic history that make it a great destination.
Explore Historic Hill