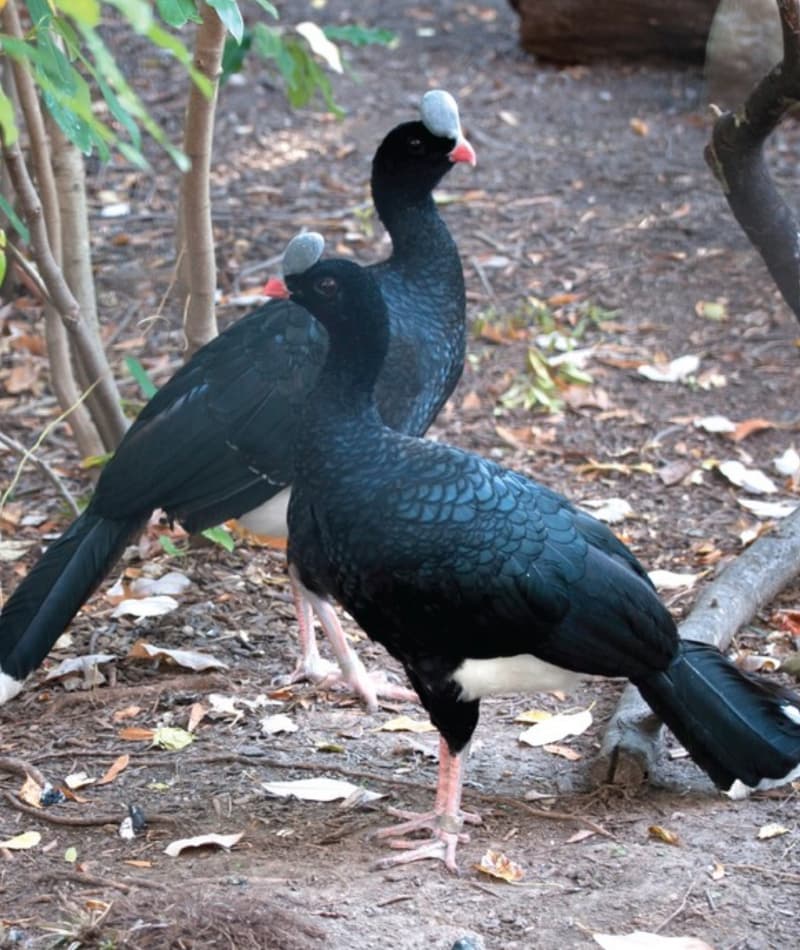 Helmeted Curassow
Crax pauxi pauxi
Did you know?
Helmeted curassows are a part of the Cracidae family, which they share with guans, chachalacas and other curassows.
They are named for the large bluish-grey casque on their foreheads.
They live in mountain forests in Colombia and Venezuela.
They are one of the largest bird species in the South American forests.
They live in mating pairs or small family groups.
Adaptations
Helmeted curassows are large birds and have a body-structure relatively similar to those of wild turkeys. An adult can weigh around eight pounds, which is conducive to their terrestrial lifestyle. Though they can fly, these birds spend their time on the ground, hidden in vegetation during the day, and are most active in the evening. They sometimes eat small stones to help with digestion, similar to domestic chickens.
Spreading Seeds
Helmeted curassows live in the dense, cool mountain forests. As they move, they leave undigested fruit seeds in their droppings, spreading them far from their original location. In this way, curassows play a vital role in renewing the ecosystems in which they live.
Threat Level
Unknown

Common

Near Threatened

Threatened

Endangered

Critically Endangered

Extinct in the Wild
Endangered
The Helmeted Curassow faces a very high risk of extinction in the wild.
Range
Northern South America, in Colombia and Venezuela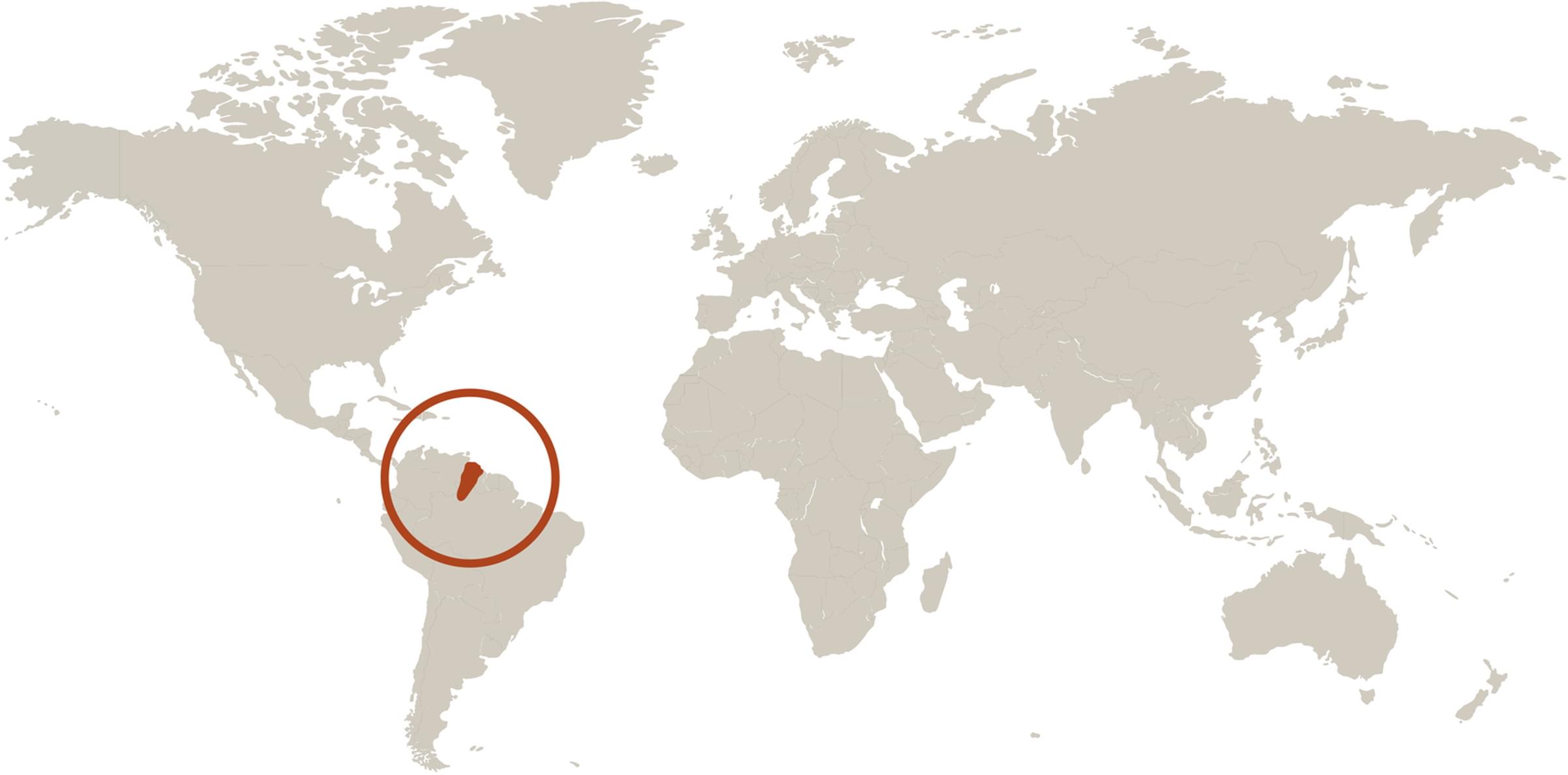 We care about helmeted curassows
Helmeted curassows are affected by habitat destruction and overhunting. The Saint Louis Zoo participates in the Association of Zoos and Aquariums' Species Survival Program for helmeted curassows. We also support curassows in the Bird House at the Zoo. Learn more about how we are helping wildlife around the world:
Dedicated to Conservation

Find this animal in Historic Hill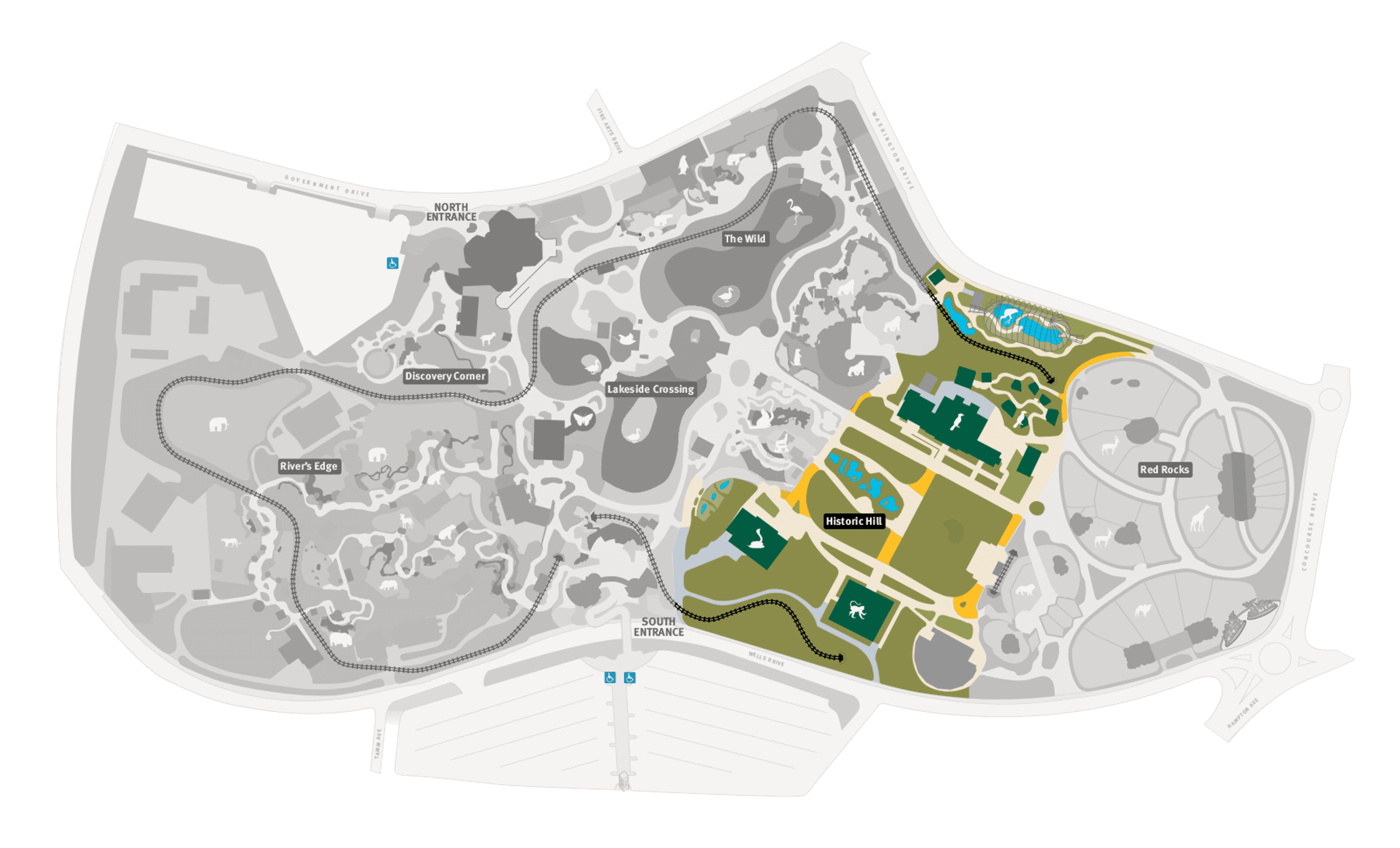 SAINT LOUIS ZOO ZONE
Historic Hill
Historic Hill is a lovely stroll through one of the oldest parts of the Saint Louis Zoo. From the 1904 World's Fair Flight Cage to the Spanish architectural flavor of the 1920s in the Bird House, Primate House and Herpetarium to the finishing touches of our thoroughly modern exhibits, this area of the Zoo has a unique ambiance and a nostalgic history that make it a great destination.
Explore Historic Hill