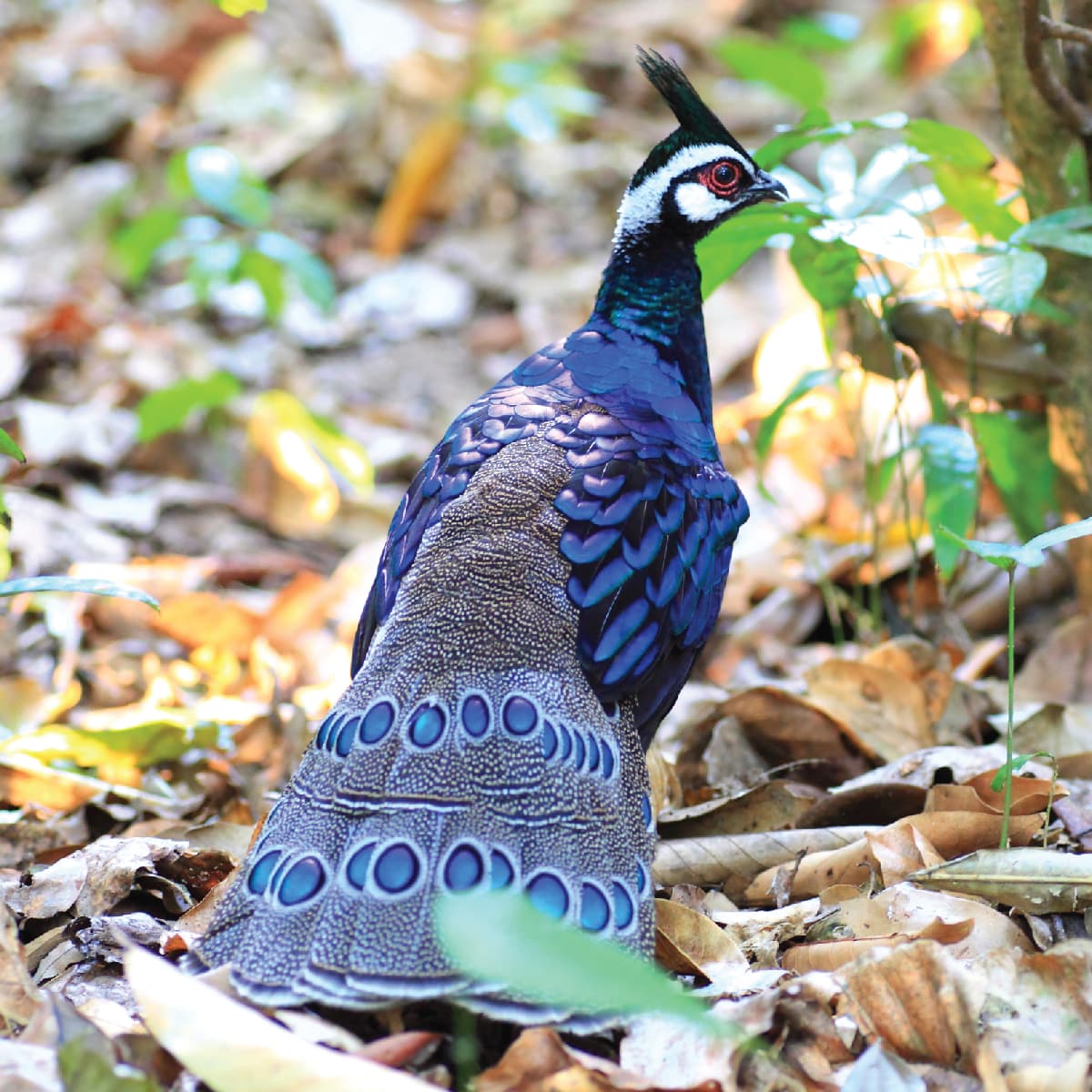 Palawan Peacock Pheasant
Polyplectron emphanum
Did you know?
A medium-sized bird, they grow to about 18 to 22 inches tall.
Males are more colorful and have bright blue wings; females are a shade of brown.
Favorite foods include slugs, berries, insects and worms.
Both males and females help to raise chicks.
Dramatic Dating
The male attracts his mate with a behavior known as "tidbitting". He spreads his neck feathers so wide they hide his head, and then he drops a tidbit of food in front of the female and struts around her.
Happy Couple
Peacock pheasants mate for life, and the male and female stay together throughout the year.
Threat Level
Unknown

Common

Near Threatened

Threatened

Endangered

Critically Endangered

Extinct in the Wild
Threatened
The Palawan Peacock Pheasant faces a high risk of extinction in the wild.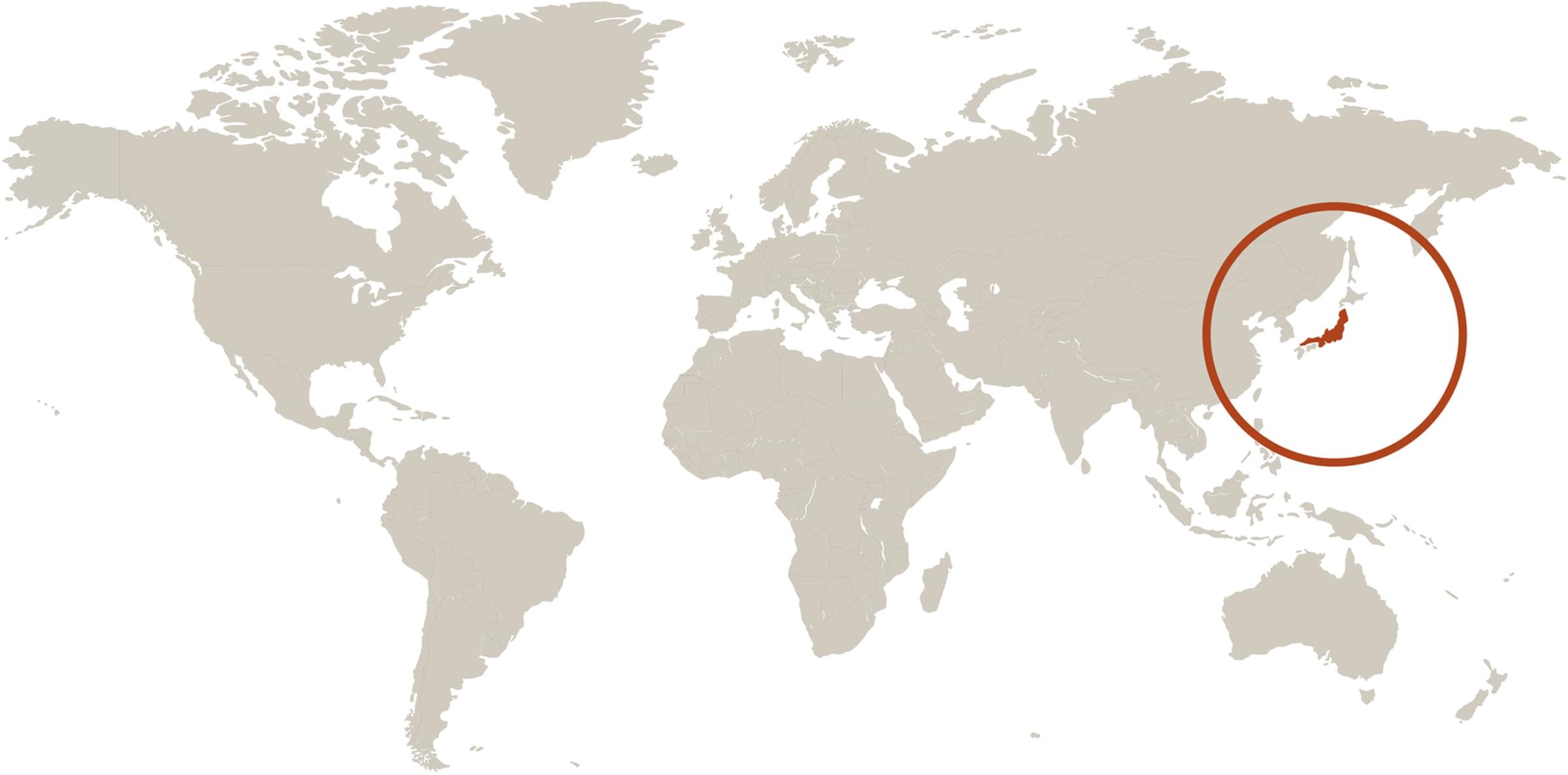 We care about Palawan peacock pheasants
The Saint Louis Zoo supports Palawan peacock pheasants at the Bird House and Bird Garden.

Find this animal in Historic Hill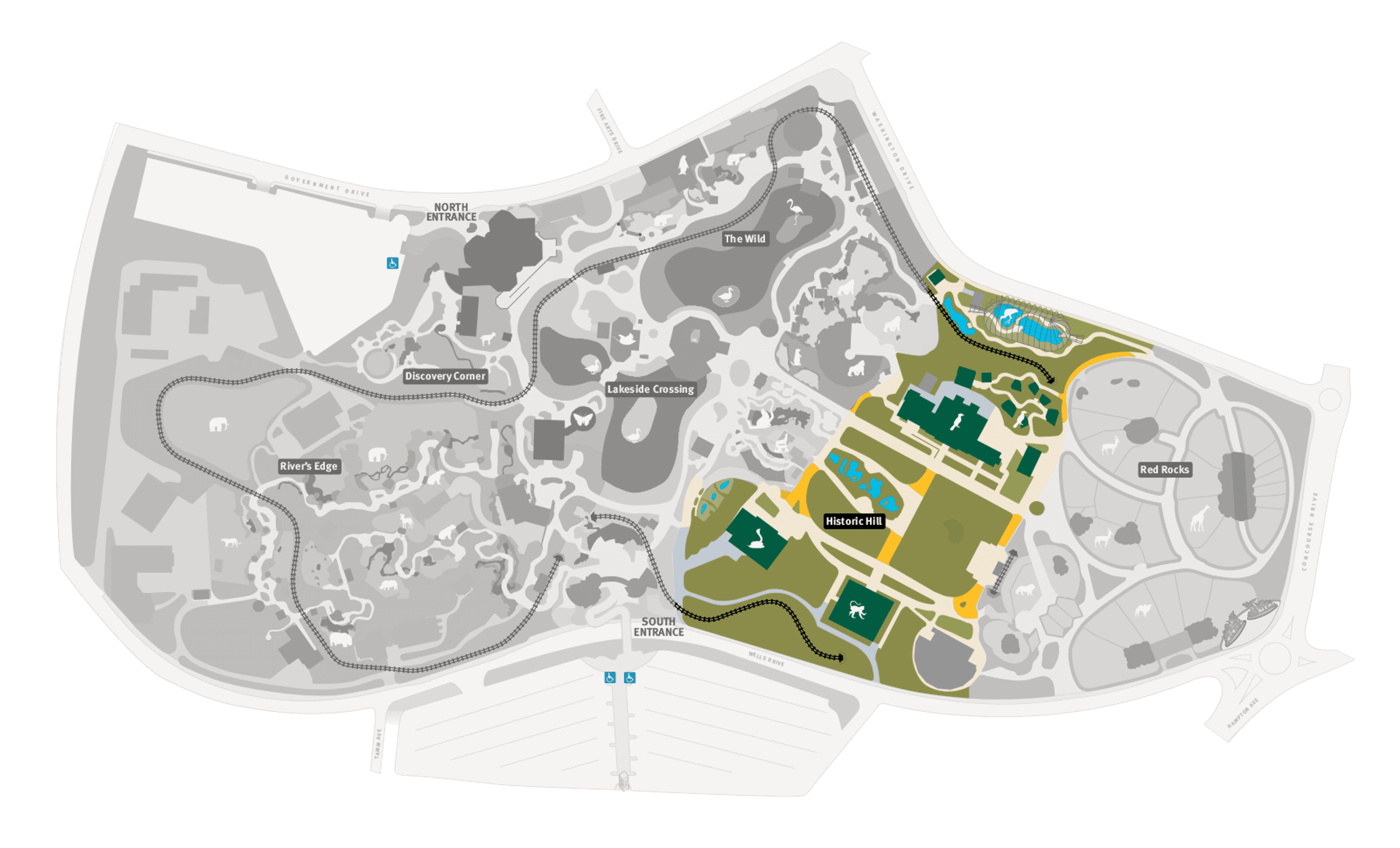 SAINT LOUIS ZOO ZONE
Historic Hill
Historic Hill is a lovely stroll through one of the oldest parts of the Saint Louis Zoo. From the 1904 World's Fair Flight Cage to the Spanish architectural flavor of the 1920s in the Bird House, Primate House and Herpetarium to the finishing touches of our thoroughly modern exhibits, this area of the Zoo has a unique ambiance and a nostalgic history that make it a great destination.
Explore Historic Hill