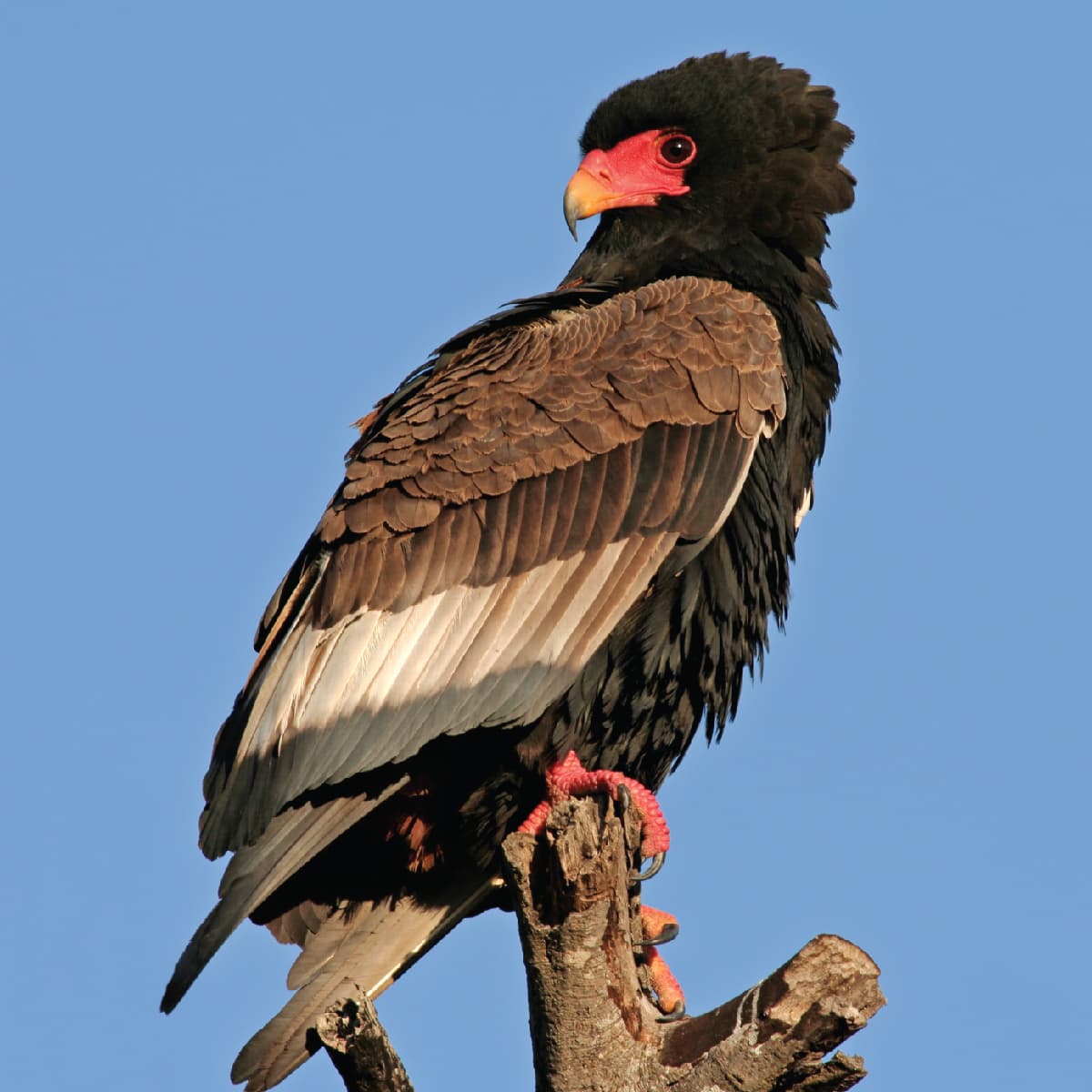 Bateleur Eagle
Terathopius ecaudatus
Did you know?
Bateleur is French for "street performer," a nod to this bird's unique flight abilities.
When courting, these birds do summersaults in the air and "scream" while diving.
They spend up to nine hours a day flying.
They love to sunbathe; after getting wet, they stand upright and spread their wings to dry in the sun.
They mate for life and only produce one egg at a time.
Acrobatics
Bateleur eagles are capable of astounding aerial acrobatics, including full somersaults in flight.
Going the Distance
Bateleur eagles can fly up to 300 miles a day at speeds of 30 to 50 miles per hour.
Threat Level
Unknown

Common

Near Threatened

Threatened

Endangered

Critically Endangered

Extinct in the Wild
Near Threatened
The Bateleur Eagle is likely to qualify for threatened category in the near future, perhaps very quickly depending on local development projects such as rainforest logging.
Range
Central and southern Africa
Habitat
Savannas, thornbush, open country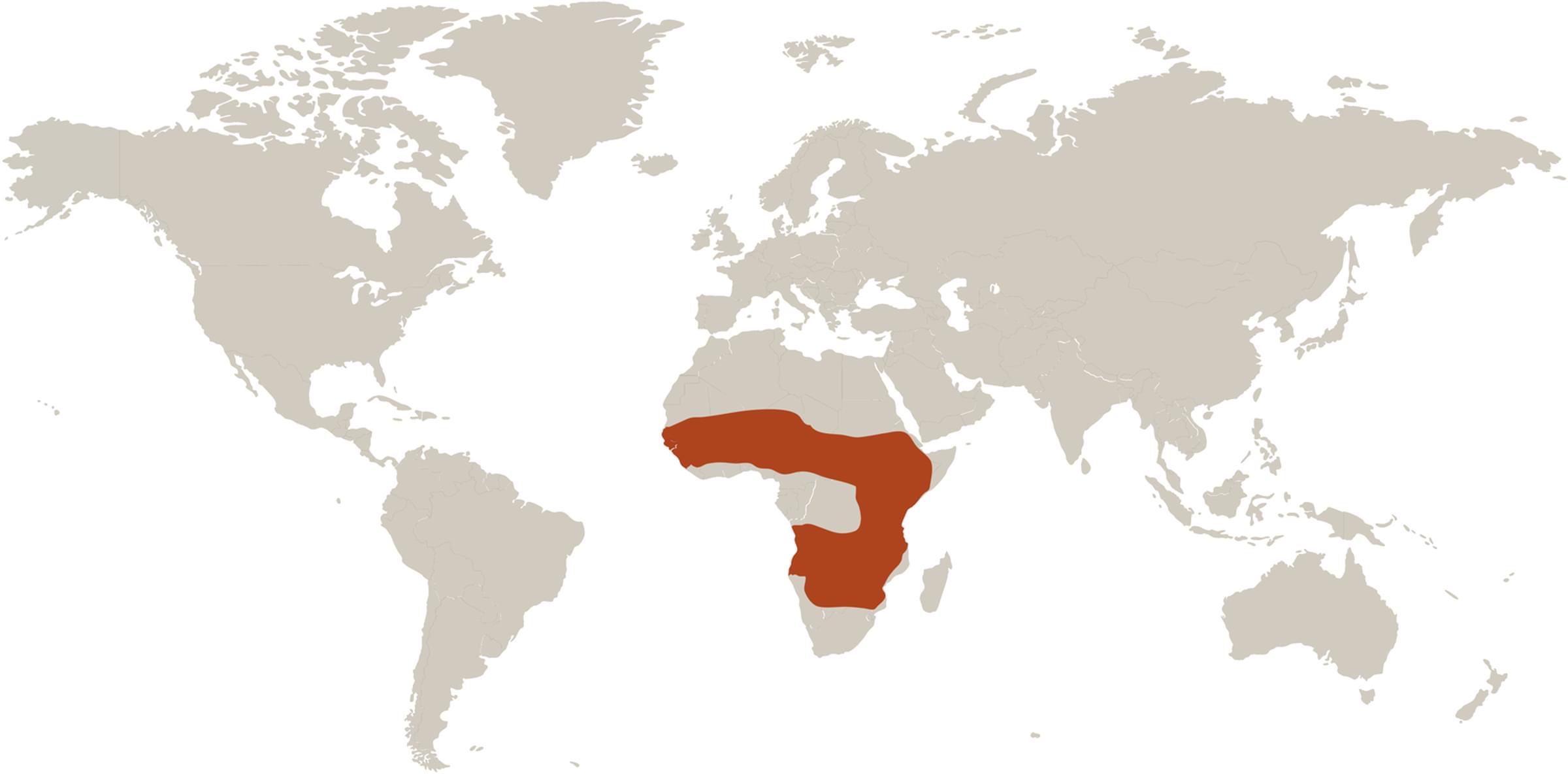 We care about Bateleur Eagles
The Saint Louis Zoo supports bateleur eagles at the Bird House and Bird Garden. Learn more about how we are helping wildlife around the world.
Dedicated to Conservation

Find this animal in Historic Hill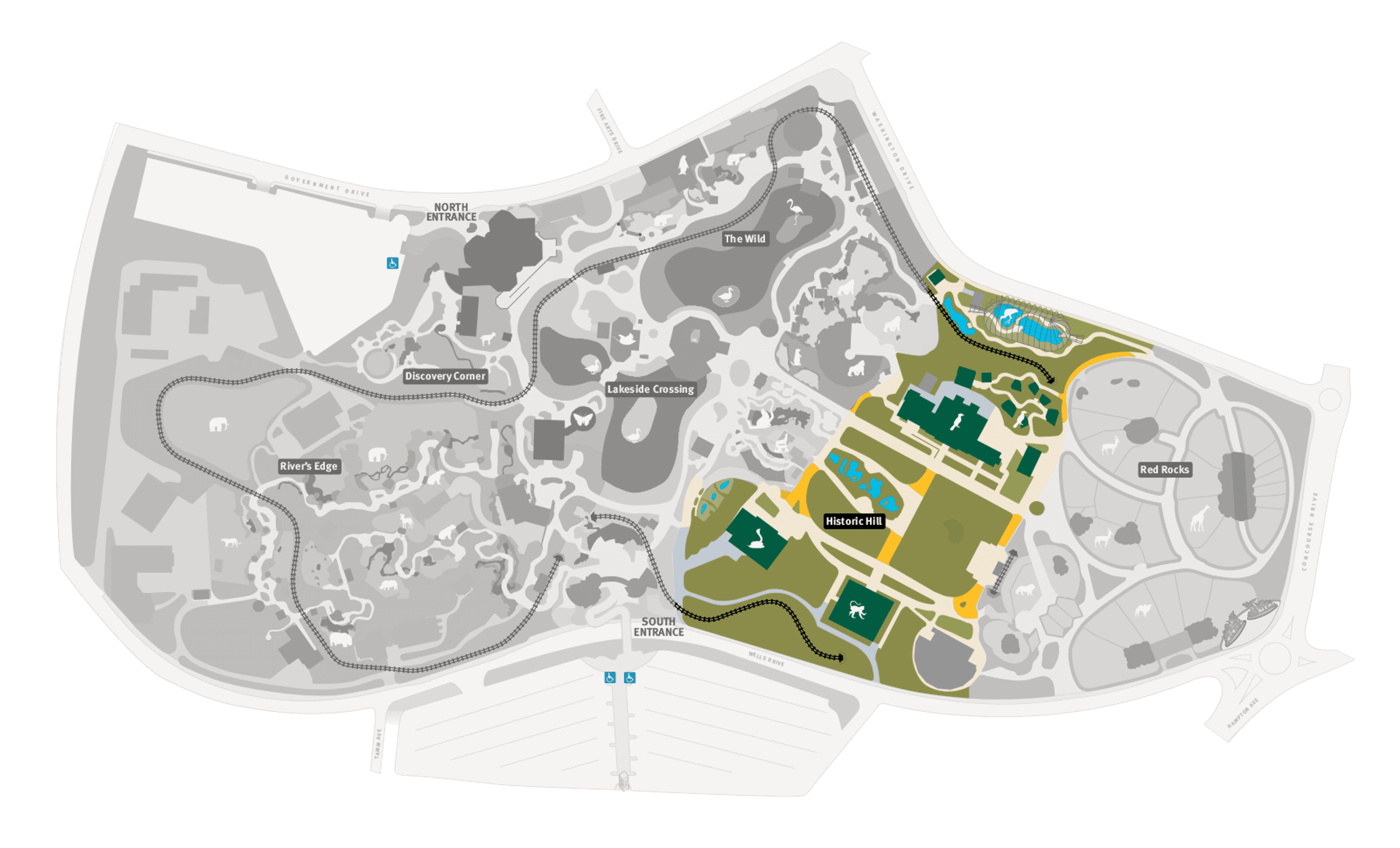 SAINT LOUIS ZOO ZONE
Historic Hill
Historic Hill is a lovely stroll through one of the oldest parts of the Saint Louis Zoo. From the 1904 World's Fair Flight Cage to the Spanish architectural flavor of the 1920s in the Bird House, Primate House and Herpetarium to the finishing touches of our thoroughly modern exhibits, this area of the Zoo has a unique ambiance and a nostalgic history that make it a great destination.
Explore Historic Hill