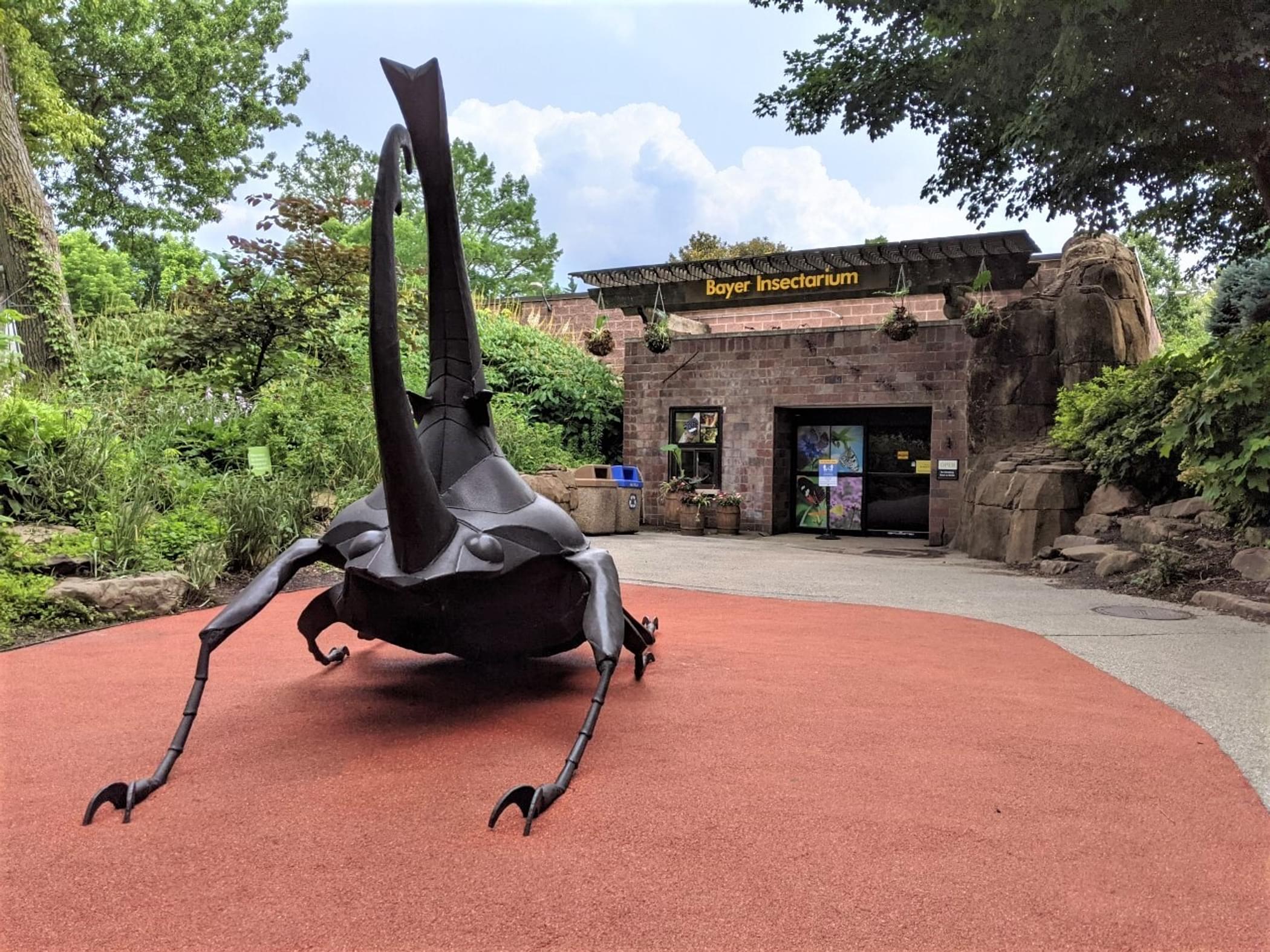 Bayer Insectarium
Guests will explore the dramatic, eye-opening view of the vast world of invertebrates in the Insectarium! The Insectarium is one of a handful of exhibits in North America dedicated solely to bugs. It hosts more than 20 major exhibit areas, with more than 100 species of live insects. Part of this marvelous space is the Mary Ann Lee Butterfly Wing, where guests will marvel at all manner of winged invertebrates including butterflies and dragonflies!
The Mary Ann Lee Butterfly Wing
The Butterfly Wing is a geodesic dome filled with tropical plants, rock outcroppings, a waterfall and pool. This oasis is home to butterflies, moths, water striders, whirligig beetles and turtles! This habitat is free for guests to explore.
Animals in the Insectarium
SAINT LOUIS ZOO ZONE
Discovery Corner
Whether you are looking for an animal to meet up-close, or prefer those safely housed behind glass, you'll find it at Discovery Corner. Follow a butterfly's wandering flight.
Explore Discovery Corner