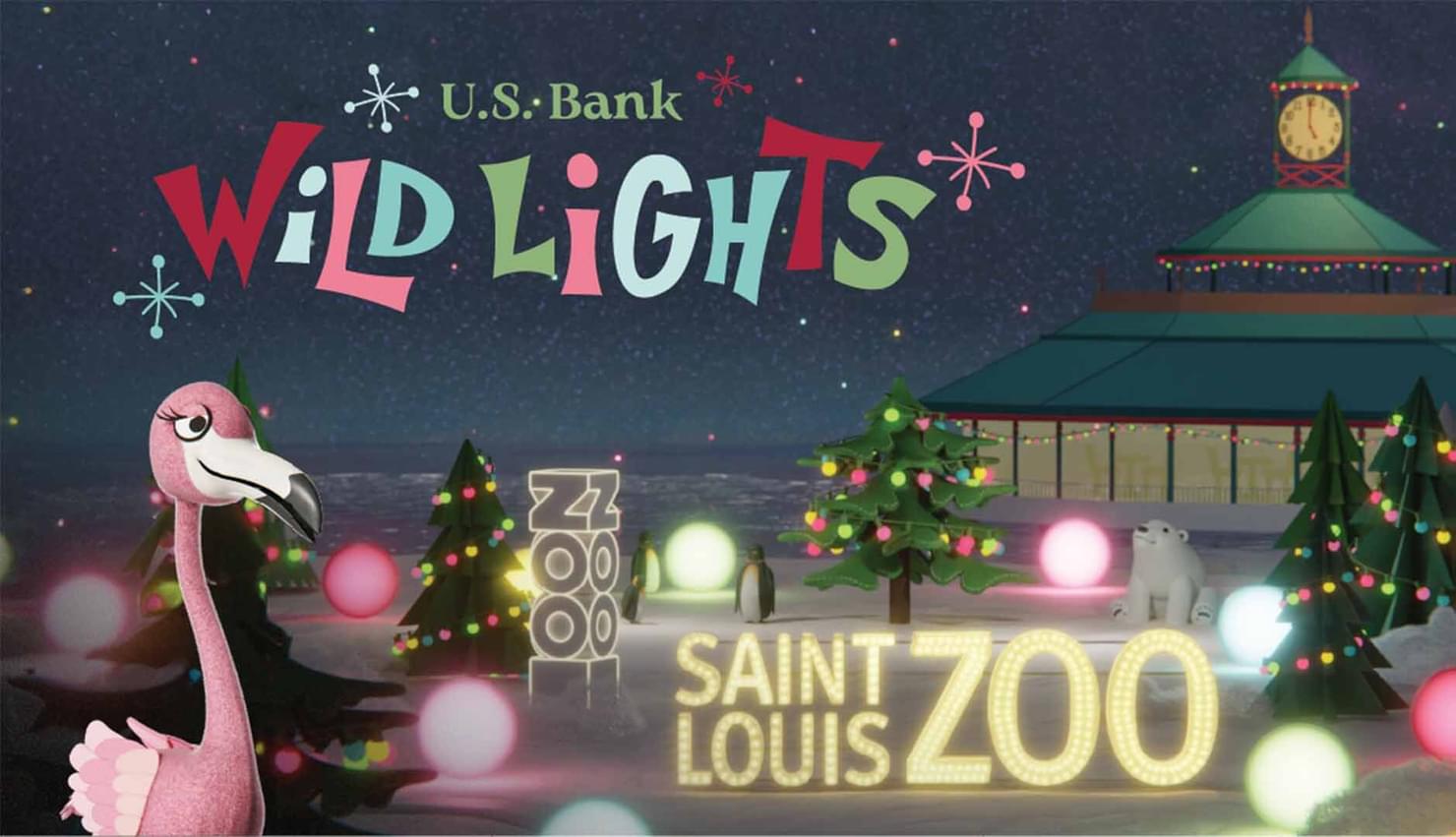 U.S. Bank Wild Lights
Winter is WONDER-ful at Wild Lights! Our dazzling holiday event features brand-new displays and themed areas.
GET TICKETS!
Gift wrap the Zoo

Your gift membership includes a free 2023 holiday collectible ornament (while supplies last).

Holiday Gift Membership

Make their season BEAR-y and bright

Adopt a polar bear from the Saint Louis Zoo.

Adopt

Holiday Gift Guide

You'll find holiday gifts for everyone on your list at the Saint Louis Zoo. And, proceeds from all sales benefit the animals and programs you love at the Zoo.

Shop the Zoo
Learn About the Animals
Explore all the animals at the Zoo by their classification
or where you can find them when you visit
St. Louis Children's Hospital First Aid Station
Thank you to St. Louis Children's Hospital for sponsoring our First Aid Station, which also offers a family restroom and lactation room. The First Aid Station is located next to the Conservation Carousel in The Wild.
Learn More