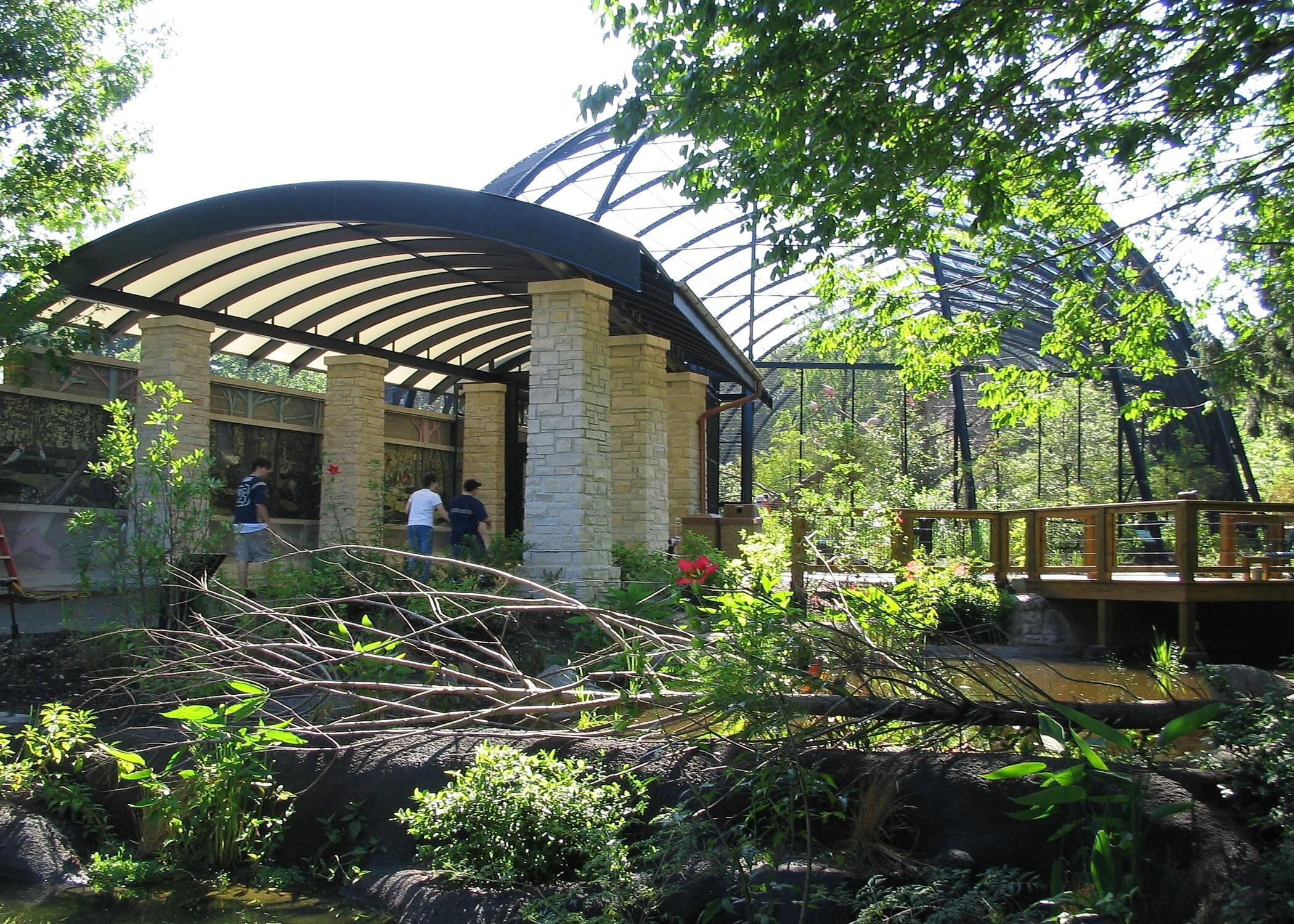 Historic Hill
1904 Flight Cage and Cypress Swamp
When visitors enter the Edward K. Love Conservation Foundation Cypress Swamp, they will enter a world both mysterious and mesmerizing. A winding pathway transports visitors in the historic 1904 World's Fair Flight Cage on a floating bridge and viewing pier. Hardwoods, shrubs, aquatic plants and cypress snags help make this special space home to cold-hardy birds year-round.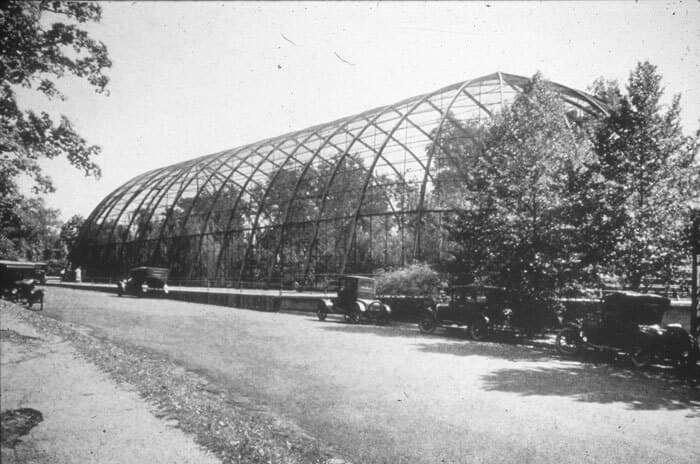 Once the 1904 Flight Cage
In 1904, the Smithsonian Institution commissioned the Flight Cage for the Louisiana Purchase Exposition at the 1904 World's Fair. They intended to move it to the National Zoo in Washington, D.C. following the Fair. But St. Louisans rallied to keep the Flight Cage intact, and the City of St. Louis soon purchased it for $3,500 (the structure had originally cost $17,500 to construct).
Within a few short years, it served as the impetus for St. Louis to develop a full-fledged zoo – the first municipally supported zoo in the world. In 2004, we commemorated the centennial of the Fair with a dramatic new transformation of the 1904 Flight Cage.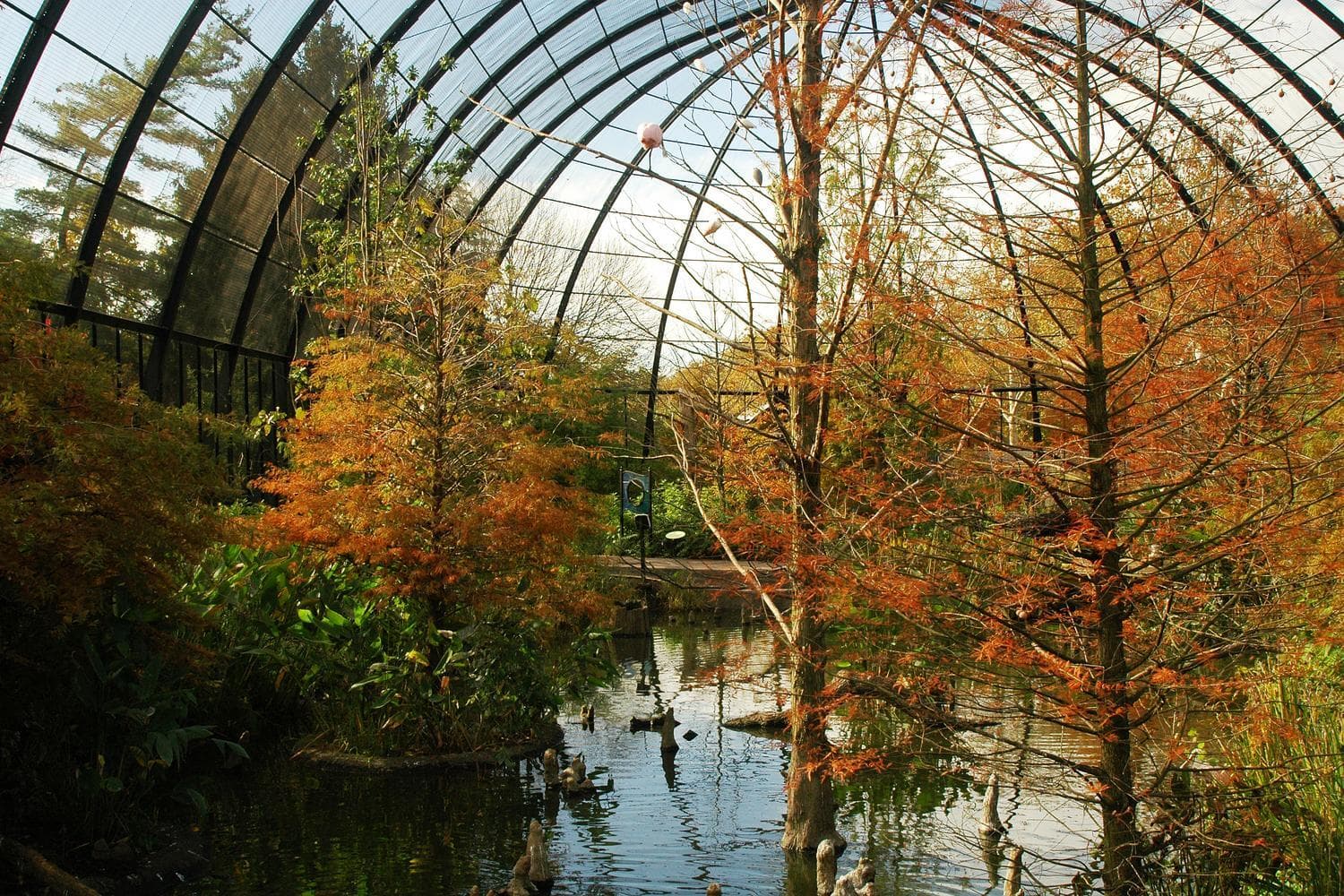 The Cypress Swamp Today
Creation of the Cypress Swamp was the Zoo's third renovation of the Flight Cage. In 1996, the Zoo restored the super-structure of the birdcage, and before that in 1967, the interior was remodeled to include a boardwalk.
Today, the cypress swamp showcases various species of North American birds – from the roseate spoonbill and yellow-crowned night heron to the snowy egret and double-crested cormorant – that thrive in cypress swamps along the Mississippi River. The swamps of southeastern Missouri and southern Illinois are wetlands, carved out by the meandering Mississippi over thousands of years, and this space brings both the beauty and ecology of these unique ecosystems to life!

Animals in the Cypress Swamp
SAINT LOUIS ZOO ZONE
Historic Hill
Historic Hill is a lovely stroll through one of the oldest parts of the Saint Louis Zoo. From the 1904 World's Fair Flight Cage to the Spanish architectural flavor of the 1920s in the Bird House, Primate House and Herpetarium to the finishing touches of our thoroughly modern exhibits, this area of the Zoo has a unique ambiance and a nostalgic history that make it a great destination.
Explore Historic Hill