Two male western lowland gorillas — 26-year-old Jontu of Saint Louis Zoo and 7-year-old Zachary of Brookfield Zoo in Chicago, Illinois — recently swapped hometowns in the name of conservation and survival of this critically endangered species.

Earlier this week, Jontu (JOHN-too) arrived at Brookfield Zoo and Zachary arrived at Saint Louis Zoo. The gorillas are currently staying in private areas of their new homes at each zoo and not yet in view of guests.
Jontu
Jontu's move from St. Louis to Chicago was based on a breeding recommendation by the Association of Zoos and Aquariums (AZA) Species Survival Plan (SSP) for western lowland gorillas, a conservation breeding program that manages a genetically healthy population of this species in North American zoos. The recommendation took into consideration Jontu's personality and genetics. This move was made with plans of strengthening the western lowland gorilla population by providing Jontu the opportunity to lead a family group. He will be joining a group with females to provide stability for the family at Brookfield Zoo.
Jontu came to the Saint Louis Zoo in 2005 from Columbus Zoo where he was born in 1997 and has been a part of a bachelor gorilla group at the Zoo's Jungle of the Apes since his arrival. In June 2022, Saint Louis Zoo male gorilla, Nadaya (Nah-DIE-ya), moved to Woodland Park Zoo in Seattle, Washington, to start his own family.
"Jontu is well known at the Saint Louis Zoo for his regal appearance and confidence as a leader in the bachelor group," said Helen Boostrom, Zoological Manager of Primates, Saint Louis Zoo. "Despite his stature and serious demeanor, he has a very playful and gentle side. The primate care team is going to miss him greatly, but is very excited for this new chapter in his life."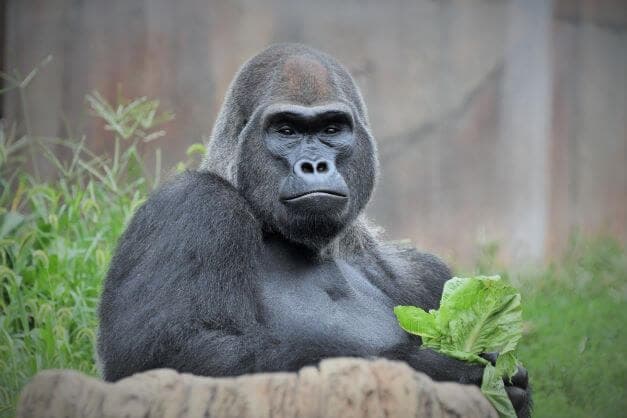 Zachary and the Gorilla Bachelor Group
Zachary was born at Brookfield Zoo in 2015 where he has been living with his family at Tropic World. He will join the Saint Louis Zoo's bachelor group of gorillas, Joe, 25, and Bakari, 18, at Jungle of the Apes. This move also was a recommendation by the western lowland gorilla SSP.
Gorilla bachelor groups are groups of adult males, also known as silverbacks, and young adult males that live and travel together until they can become part of a breeding group. Gorilla bachelor groups are a type of social group commonly found in the wild.
The Saint Louis Zoo has a long history with the AZA SSP for western lowland gorillas. The Jungle of the Apes team pioneered forming the first bachelor group of western lowland gorillas, along with the first successful integration of two bachelor groups.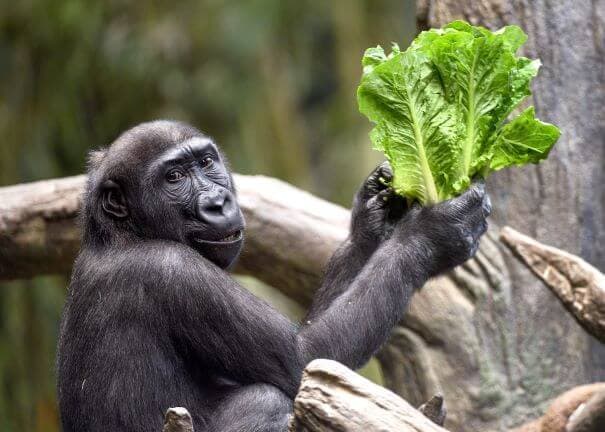 Gorillas and Conservation
Although western lowland gorillas are the most common of four subspecies of gorilla, they are critically endangered and are facing the threat of complete extinction in the wild. The Saint Louis Zoo supports western lowland gorillas through the AZA SSP for the western lowland gorilla and through the Saint Louis Zoo WildCare Institute Center for the Conservation of Congo Apes.
About the Saint Louis Zoo
Home to over 16,000 animals, representing nearly 500 species, the Saint Louis Zoo is recognized worldwide for its innovative approaches to animal care and management, wildlife conservation, research, and education. One of the few free zoos in the nation, the Saint Louis Zoo is the most-visited attraction in the region. Accredited by the Association of Zoos and Aquariums (AZA), the Saint Louis Zoo is part of an elite group of institutions that meet the highest standards in animal care as well as provide fun, safe and educational family experiences. The Saint Louis Zoo and the other AZA-accredited institutions collectively dedicate millions of dollars annually to support scientific research, conservation and education programs. For more information, visit stlzoo.org.