Center for the Conservation of Congo Apes
Background
The Center for the Conservation of Congo Apes (CCCA) is an evolution of the WildCare Institute's multi-year program support for the Goualougo Triangle Ape Project (GTAP) in the Republic of Congo. The goal of the GTAP is developing conservation policies and local leadership to ensure the long-term survival of chimpanzees and gorillas in the Congo Basin.
For 20 years, the GTAP has implemented a successful research program that includes documenting behavior, monitoring great ape health and examining ape population dynamics within the changing Congo Basin landscape. The GTAP also partners with Congolese researchers in capacity building to develop their skills to make significant conservation impacts for great apes.
St. Louis Interest
The Saint Louis Zoo has long-term expertise with and houses both great ape species that are the focus of the CCCA – chimpanzees and western lowland gorillas. The GTAP co-founders, Drs. Crickette Sanz and David Morgan, are based in St. Louis as well. Dr. Sanz is an assistant professor in the Department of Anthropology at Washington University in St. Louis and Dr. Morgan is employed by the Lincoln Park Zoo but is based in St. Louis.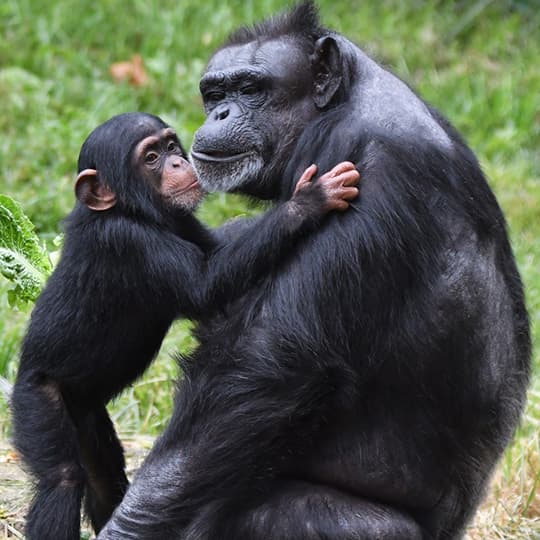 Conservation Science
The long-term goals of the GTAP are improving the conservation outlook of chimpanzees and gorillas through applied conservation research, enhanced protection of important ape populations and habitats, and strengthening local capacity to implement conservation programs. This research will be conducted at two sites, Goualougo and Mondika, and surrounding logging concessions. This project is unique in taking a holistic approach to these threats and in developing proactive management responses to aid ape survivorship across this region. The initial long-term goals of the CCCA are to assist in developing a sustainable research and tourism program at Mondika that is informed with timely information that contributes to the official protection of the Djeke Triangle on to the Nouabalé-Ndoki National Park.