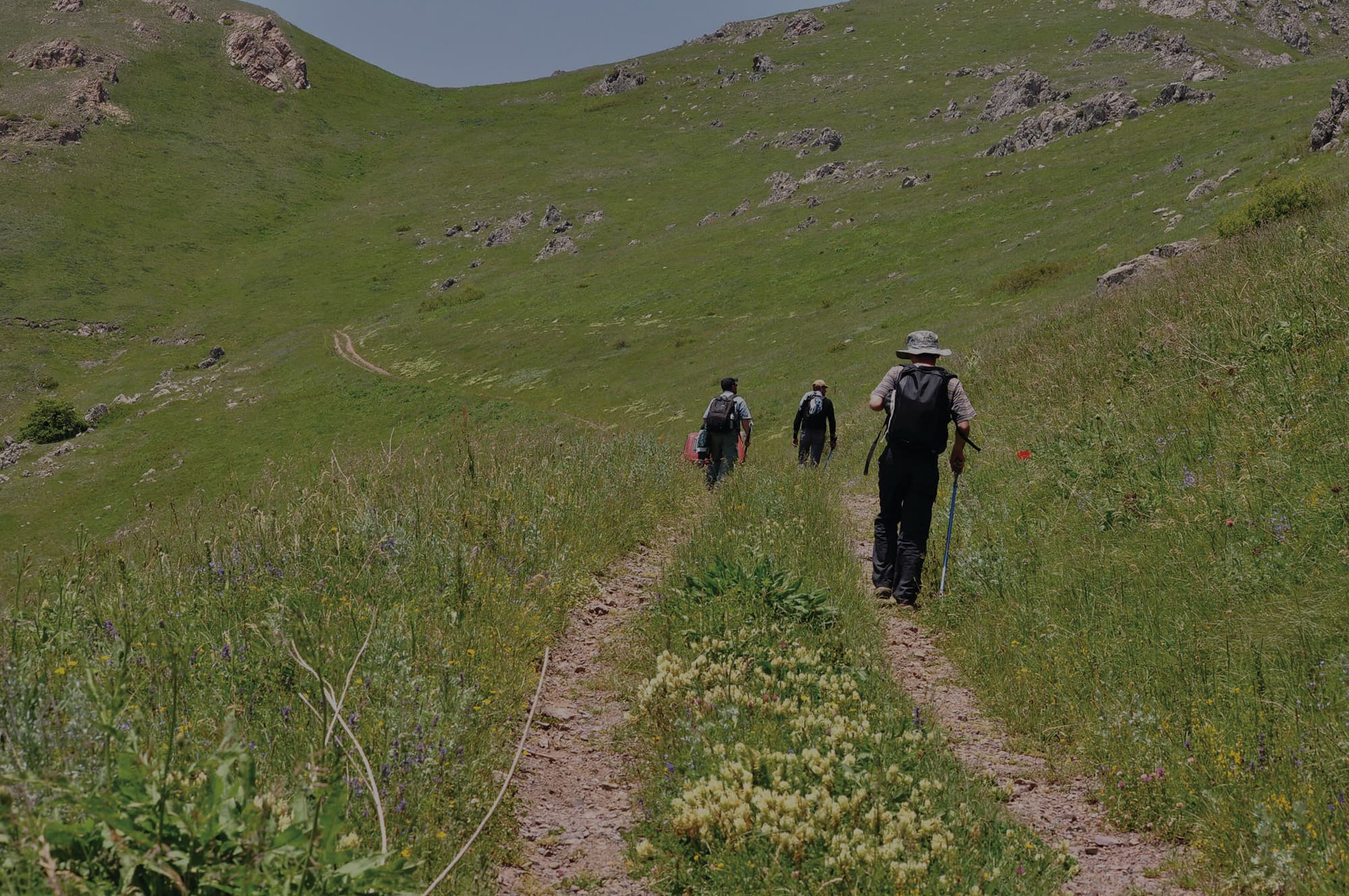 Center for Conservation in Western Asia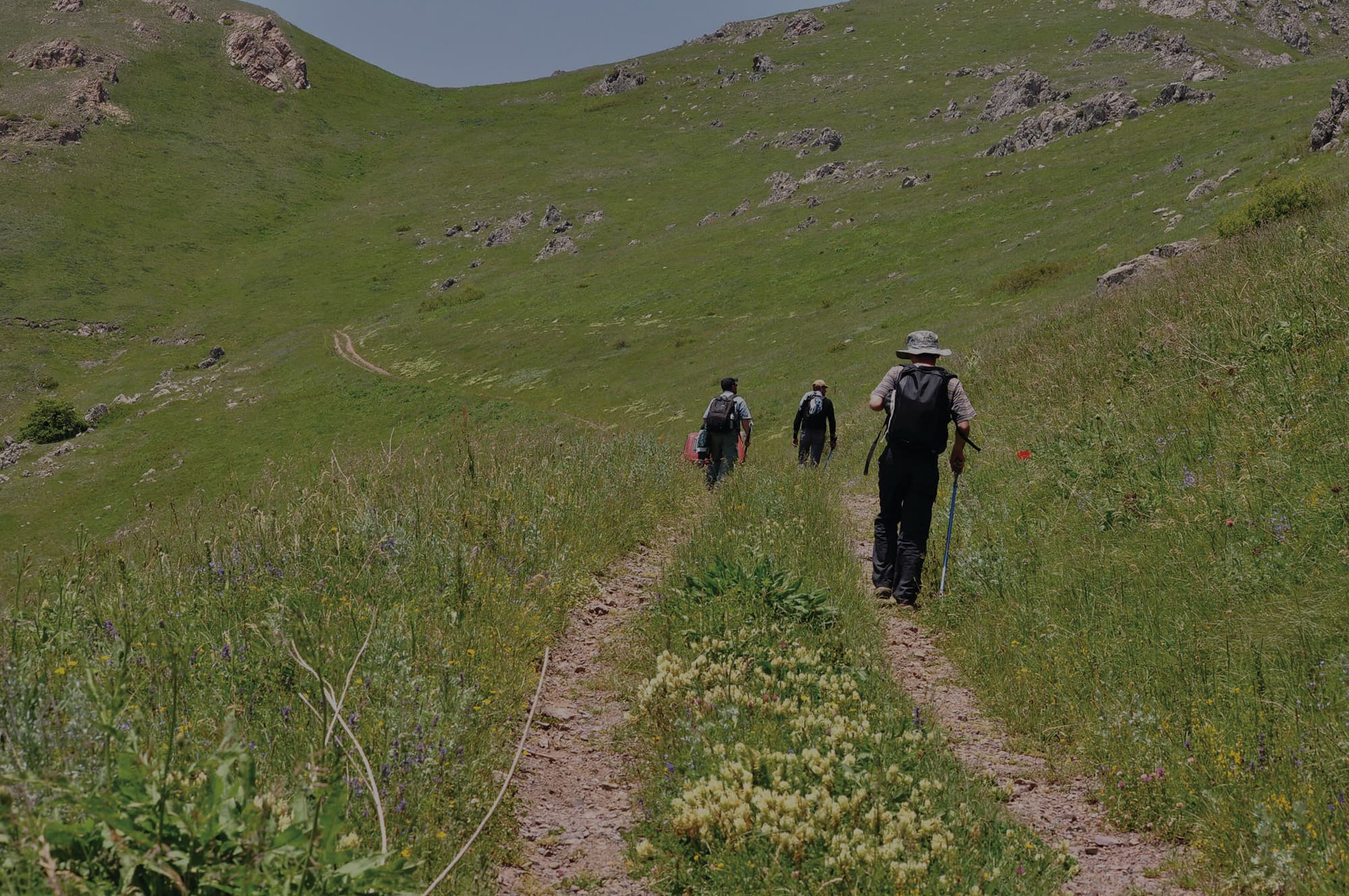 Armenian Conservation Breeding Center Now Open
Reptiles and amphibians on the brink of extinction in Armenia are getting some critical assistance with the creation of the country's first-ever conservation breeding center for these species. The new Armenian Conservation Breeding Center, located in one of the world's top biodiversity hotspots of Caucasus and near the Armenian capital of Yerevan, celebrated its grand opening and official dedication on September 16, 2019. Herpetology staff from the Saint Louis Zoo, along with partner conservation organizations in the U.S. and Armenia, was on hand for the dedication of the facility.
Background
Three of the 34 biodiversity hotspots designated by Conservation International occur in Western Asia: 1) Mediterranean Basin Hotspot, 2) Caucasus Hotspot and 3) Irano-Anatolian Hotspot. These "hotspots" harbor large percentages of the world's plant and animal biodiversity, many of which are endemic to these regions. The greatest threats to biodiversity in Western Asia are overgrazing, mining, agricultural development, poaching and overharvesting of timber for fuel wood.
As the biological crossroads between Europe and Asia, the region is home to a unique assemblage of species found nowhere else. Since 2004, the WildCare Institute has focused its efforts on the Armenian viper (Montivipera raddei), which has a fragmented distribution in Armenia, eastern Turkey, Azerbaijan, northwestern Iraq and northeastern Iran. These areas have experienced an 88% decrease in viper population numbers over the last 20 years.
Goal
Our ultimate goal is to create a sustainable future for both the biodiversity and the people that inhabit the region.
Conservation Science
The Center's research team is using radio-telemetry to study the spatial ecology and habitat preferences of Armenian vipers inhabiting human-modified and natural landscapes. In addition, genetic analyses are being used to study population structure to see if gene flow has been impacted by human alterations to the landscape. As a result of our studies, the boundaries of Khosrov Forest State Reserve have been enlarged, and our data was used in part to establish Zangezur Sanctuary and Arevik National Park. The research protocols developed for the Armenian viper will be used to study other mountain vipers in the future.
Capacity Building
Educational programs and materials will involve local communities in Armenia and eventually other countries in the region, and emerging partnerships will help to develop alternative, non-disruptive ways to make use of natural resources. Although we can collect the data needed to develop a conservation strategy for a species, the success of a conservation program ultimately depends on "buy in" and support from the people who live with the wildlife.
Partners
A truly unique international collaboration has been formed that brings an unprecedented level of conservation to the Armenian viper. The Center is working with staff from the Ministry of Nature Protection – Republic of Armenia, Scientific Center of Zoology and Hydroecology, National Academy of Sciences – Republic of Armenia and the Russian Academy of Sciences on long-term ecology and population genetics studies as well as development of conservation strategies. The free exchange of information between the researchers from these countries will include a series of visiting lectures, creating a precedent and a model for future conservation and habitat protection projects to follow.