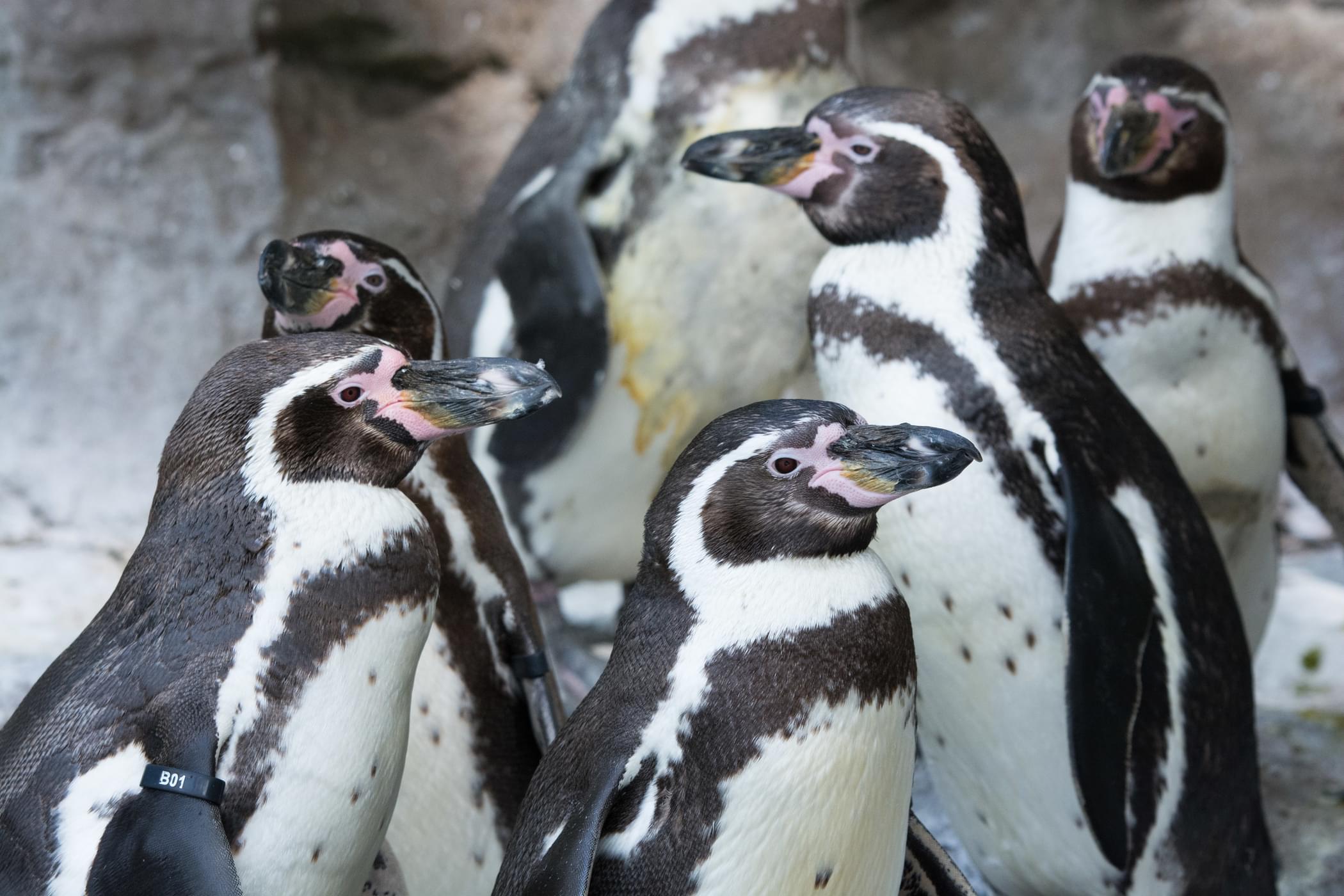 Penguin & Puffin Coast
Penguin and Puffin Coast is the chilly habitat where four different species of penguins and two types of puffins make their home in breathtaking rocky cliffs and frigid water. This magnificent, frigid area opened in 2003, and it was the first open-air penguin habitat of its kind in North America. The space features specialized lighting that stimulates the species' natural habitats in the wild.
Animals in the Penguin and Puffin Coast
Dennis & Judy Jones Family Humboldt Haven

The first habitat in this space, Humboldt Haven is the outdoor home to the Humboldt penguins, complete with a 22-foot waterfall and several nesting chambers.

Lichtenstein Penguin Cove

The cove consists of two spacious habitats for the king penguins, gentoo penguins and rockhopper penguins!

Taylor Family Puffin Bay

This habitat is home to the tufted puffins and horned puffins.
SAINT LOUIS ZOO ZONE
The Wild
You'll find penguins, puffins, grizzly bears, gorillas, chimpanzees, to name a few. And while visiting, you can take a ride on the Conservation Carousel or hop aboard and ride the Zooline Railroad. There are also gift shops and eateries you can enjoy.
Explore The Wild