Donn and Marilyn Lipton Fragile Forest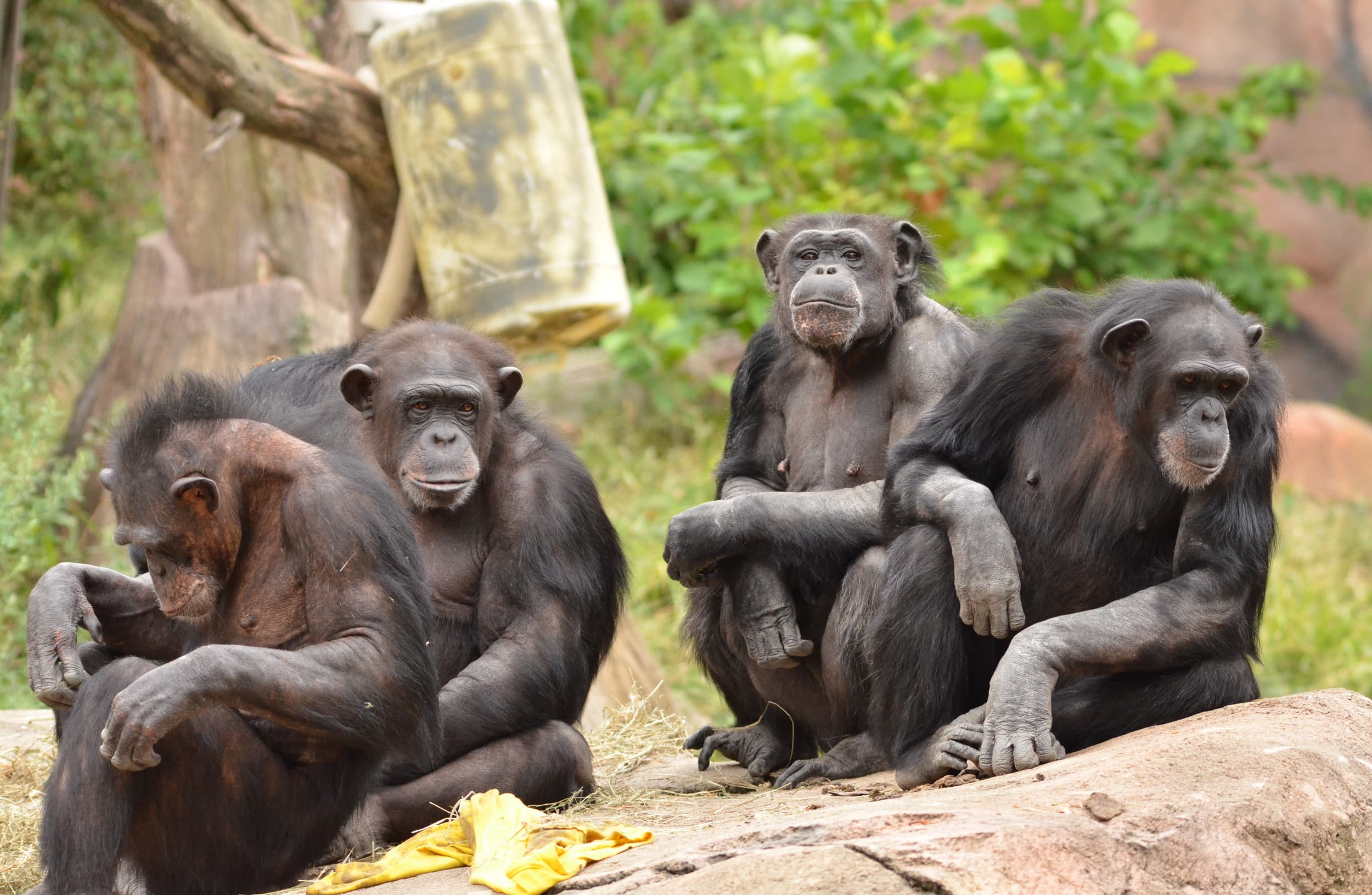 Seasonal Habitats
Fragile Forest is an outdoor habitat for orangutans, chimpanzees and gorillas. During cool weather, the great apes may be seen in their indoor homes at Jungle of the Apes. Fragile Forest, with its lushly landscaped habitats, flowing streams, huge deadfall trees and vines, is designed for connection. It helps visitors understand how much these animals are like us by giving an insight into each individual's personality and into his or her relationship to others in the group.
Animals in the Fragile Forest
Dana Brown Orangutan Refuge

This 7,000 square foot space is the home to the orangutan family at the Zoo. It is a vertical space that encourages the use of arboreal behaviors, such as those used by orangutans when foraging for food in the rainforest canopy.

Lichtenstein Chimpanzee Refuge

Our chimpanzee family lives in a space surrounded by rocky cliffs. This area reproduces their native habitat, which includes humid forest, deciduous woodland and mixed savanna.

Ann & Paul Lux Family Gorilla Habitat

The western lowland gorillas at the Zoo have had an outdoor yard since Jungle of the Apes was built in 1987. St. Louis was the first zoo to form a gorilla bachelor group, and currently has a group of bachelor gorillas.
SAINT LOUIS ZOO ZONE
The Wild
You'll find penguins, puffins, grizzly bears, gorillas, chimpanzees, to name a few. And while visiting, you can take a ride on the Conservation Carousel or hop aboard and ride the Zooline Railroad. There are also gift shops and eateries you can enjoy.
Explore The Wild