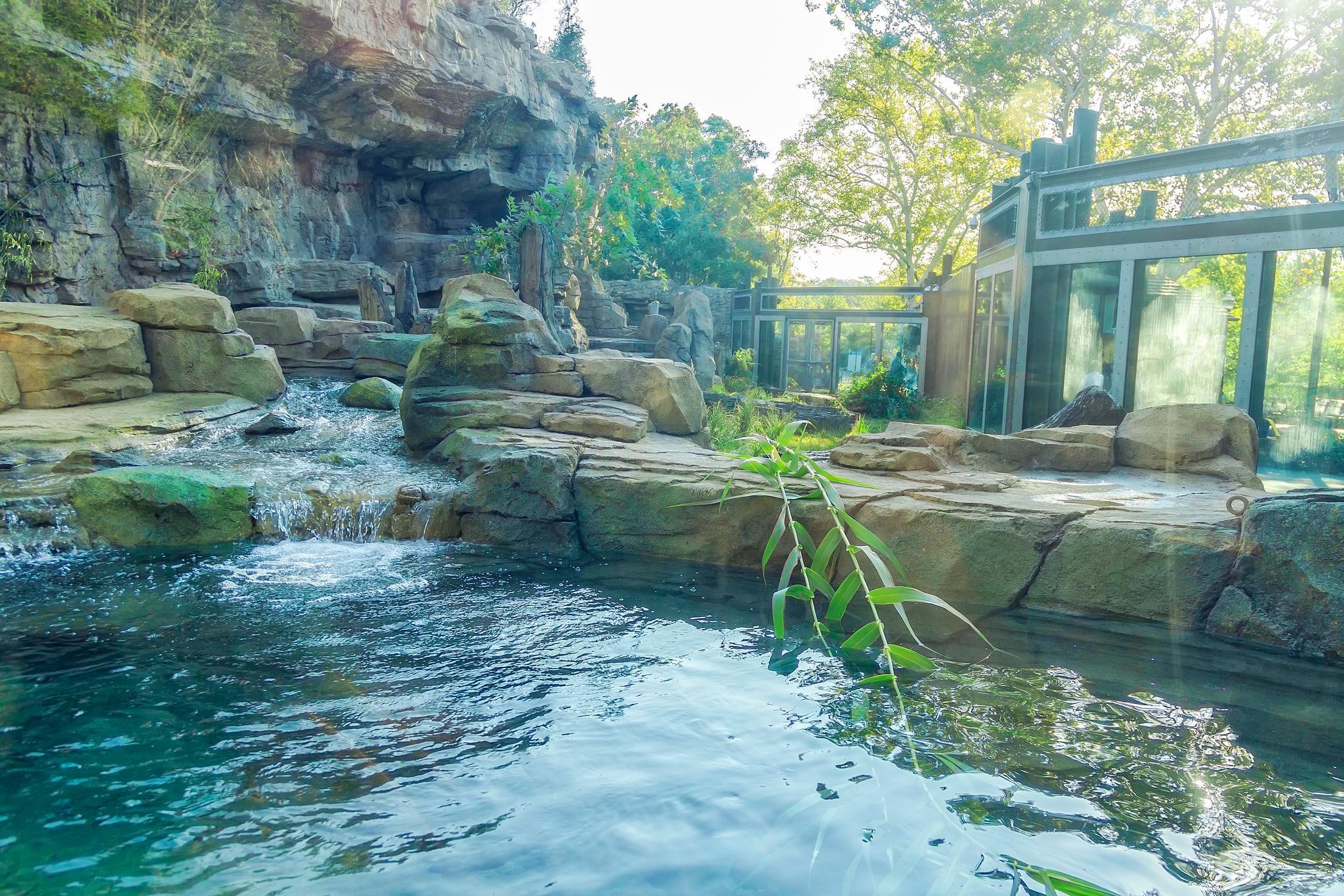 Centene Grizzly Ridge
Grizzly Ridge is the home of two orphaned grizzly bear siblings from Montana, Huckleberry and Finley. The habitat allows guests to view the bears through 22 glass-panel windows, which offer a panoramic view into the bears' outdoor space, complete with waterfalls, a pool, and rocky bluffs.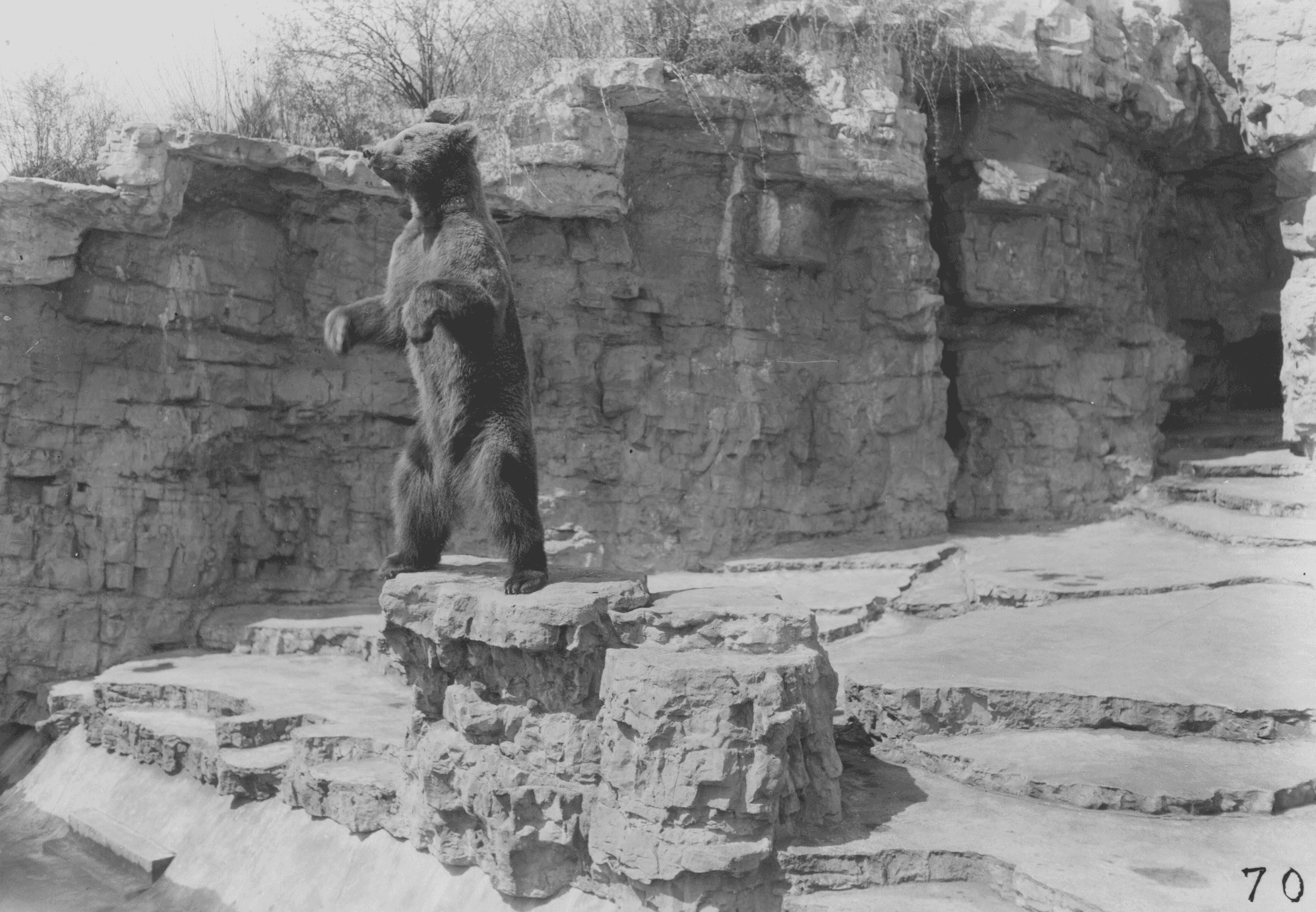 Once the Bear Grottos
Grizzly Ridge is located on the site of the Zoo's historic bear grottos, which closed for construction in late 2015. When the grottos were built in the early 1920s, they were considered cutting-edge, and the Saint Louis Zoo was one of the first zoos in the world to replace barred cages with the open, moated enclosures. The new habitat retains three-fifths of the original rockwork, which was cast from Missouri limestone palisades. All new rock work was designed to reflect the historic look.
State-of-the-Art Features
Bellwether Foundation Grizzly Glade

Bellwether Foundation Grizzly Glade, a dramatic view of the pool and waterfall, backed by a rocky bluff, where visitors can watch the bears frolic both from above and below the water as they splash around and play, attempting to catch fish.

The Hermann Family Grizzly Hollow

The Hermann Family Grizzly Hollow allows visitors the opportunity to watch the bears come in and out of the water as well as explore looking for on-land enrichment opportunities.

River Bluff and Palisades Overlooks

The River Bluff and Palisades Overlooks provide varying views into the bears' expansive outdoor habitat.

Cub Crawl

Cub Crawl, a crawl-through cave where kids may see a bear nose-to-nose.

"Waiting for Sockeye" sculpture

"Waiting for Sockeye" sculpture by renowned artist Kent Ullberg personifies a grizzly bear waiting for his next meal of sockeye salmon.

Trail Shelter

The Trail Shelter resembles a three-sided structure provided for hikers in wilderness areas, where Zoo staff and volunteers share conservation messages.
SAINT LOUIS ZOO ZONE
The Wild
You'll find penguins, puffins, grizzly bears, gorillas, chimpanzees, to name a few. And while visiting, you can take a ride on the Conservation Carousel or hop aboard and ride the Zooline Railroad. There are also gift shops and eateries you can enjoy.
Explore The Wild