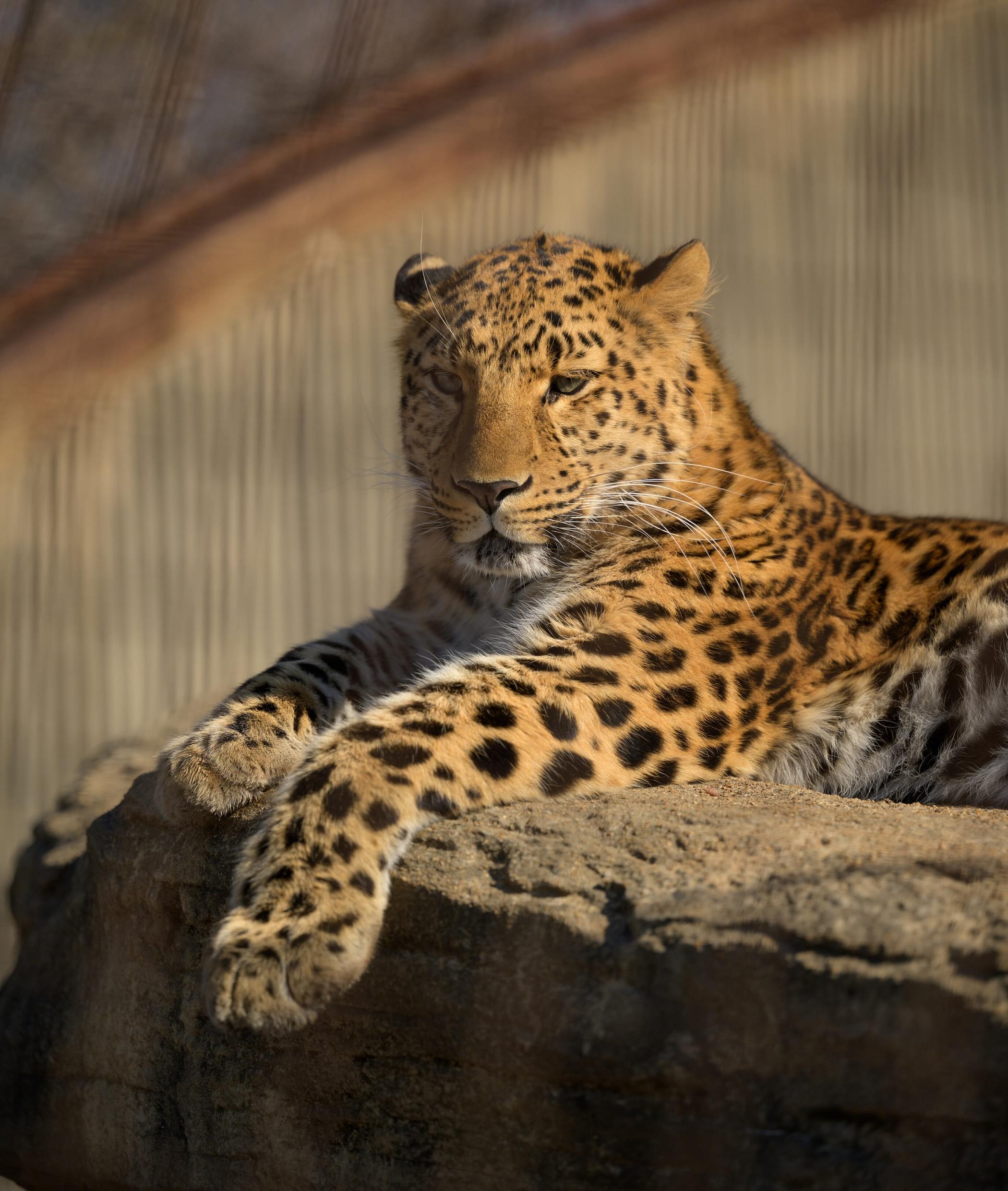 Red Rocks
Big Cat Country
Big Cat Country takes the form of a large wheel. Three large open yards, almost one-third of an acre each, have trees and shrubs, boulders and a pool. The center yard has a 27-foot-high waterfall. There are four smaller yards that provide excellent viewing or photographing of the climbing cats.
Animals in Big Cat Country
Learn About Big Cats
An educational graphics area is located in the center of Big Cat Country. Panels illustrate the uniqueness of the cats, their specializations as hunters, their importance as predators in their ecological systems and the problems of survival they face today.
SAINT LOUIS ZOO ZONE
Red Rocks
At Red Rocks, you'll view some of the world's most powerful predators living near some of the world's most graceful prey. Lions, tigers, zebra and giraffes all share the natural rocky boulders and outcroppings as their territory. With shading trees and a bird or two among the mammals, Red Rocks is a great place to spend a day at the Saint Louis Zoo.
Explore Red Rocks