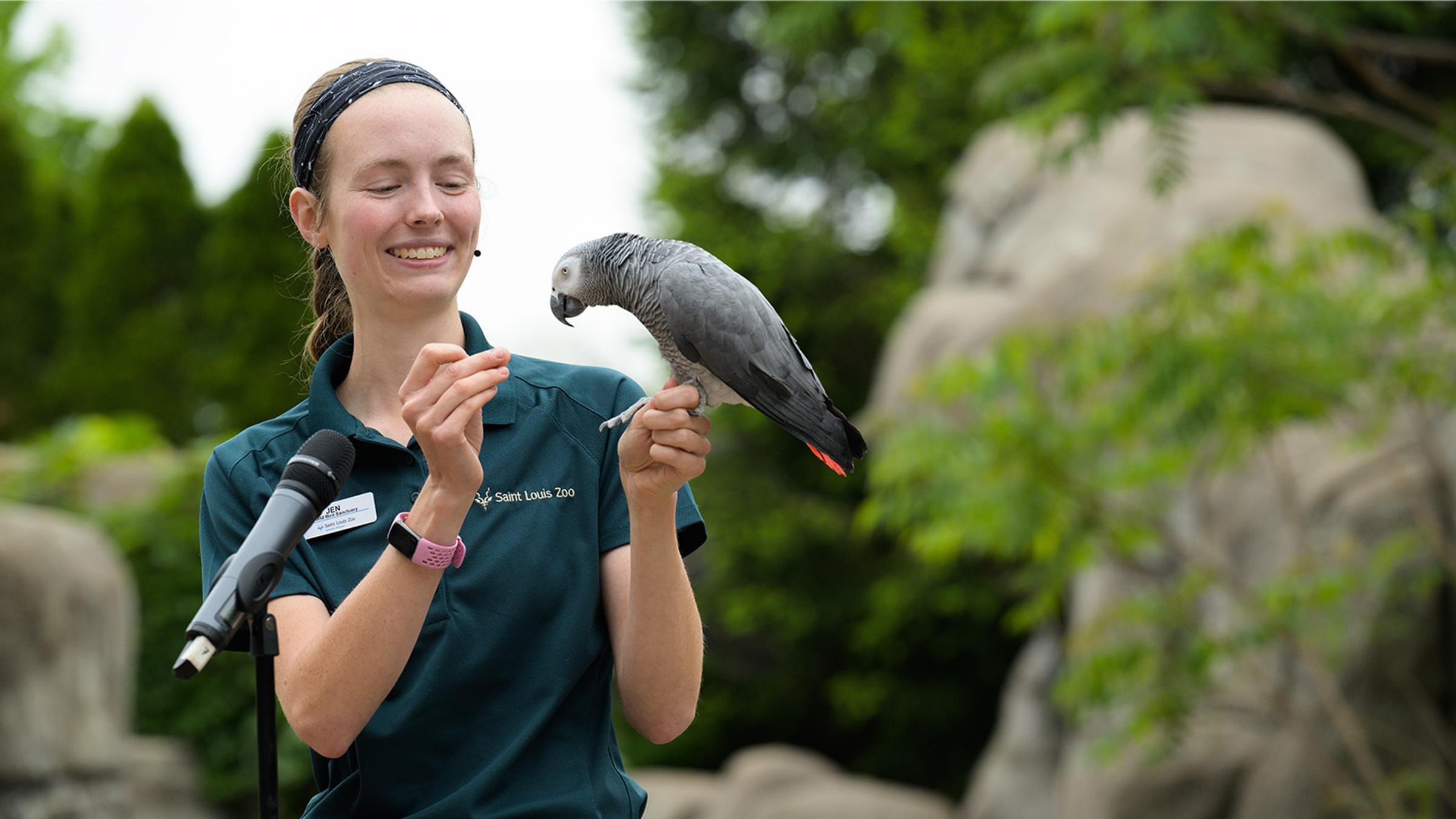 Winging It!
In this amazing, free-flying presentation, a variety of exotic and native birds will demonstrate their natural abilities and some will even soar right over your head! With the help of these fine feathered ambassadors, trainers will clear up fact from fiction. We'll keep you on your talons with audience participation and pop quizzes, fun and fascinating conservation facts and tips on how people can help protect wildlife and animal habitats.
2023 Schedule
Winging It! is over for the 2023 season. Thank you for your support!
Featured Animals
Some birds you may see in the show include:
Red-tailed Hawk

American Barn Owl

Black-Crowned Night Heron

African Grey Parrot

Harris's Hawk

White-bellied Stork

Bald Eagle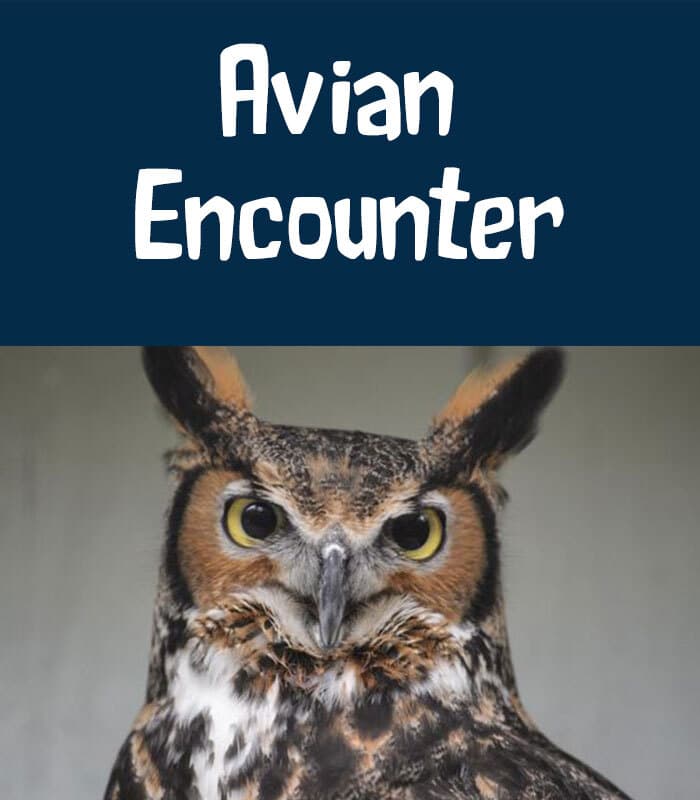 Avian Encounter (Seasonal)
You don't need wings to get a bird's-eye view of some of the Saint Louis Zoo's bird show stars. This tour allows guests to enjoy a meet-and-greet with both the birds and their trainers. Who-who-who wants a photo with an owl? Or an up-close encounter with an eagle? This tour is for bird enthusiasts eager to learn about our fascinating feathered friends.
Learn more