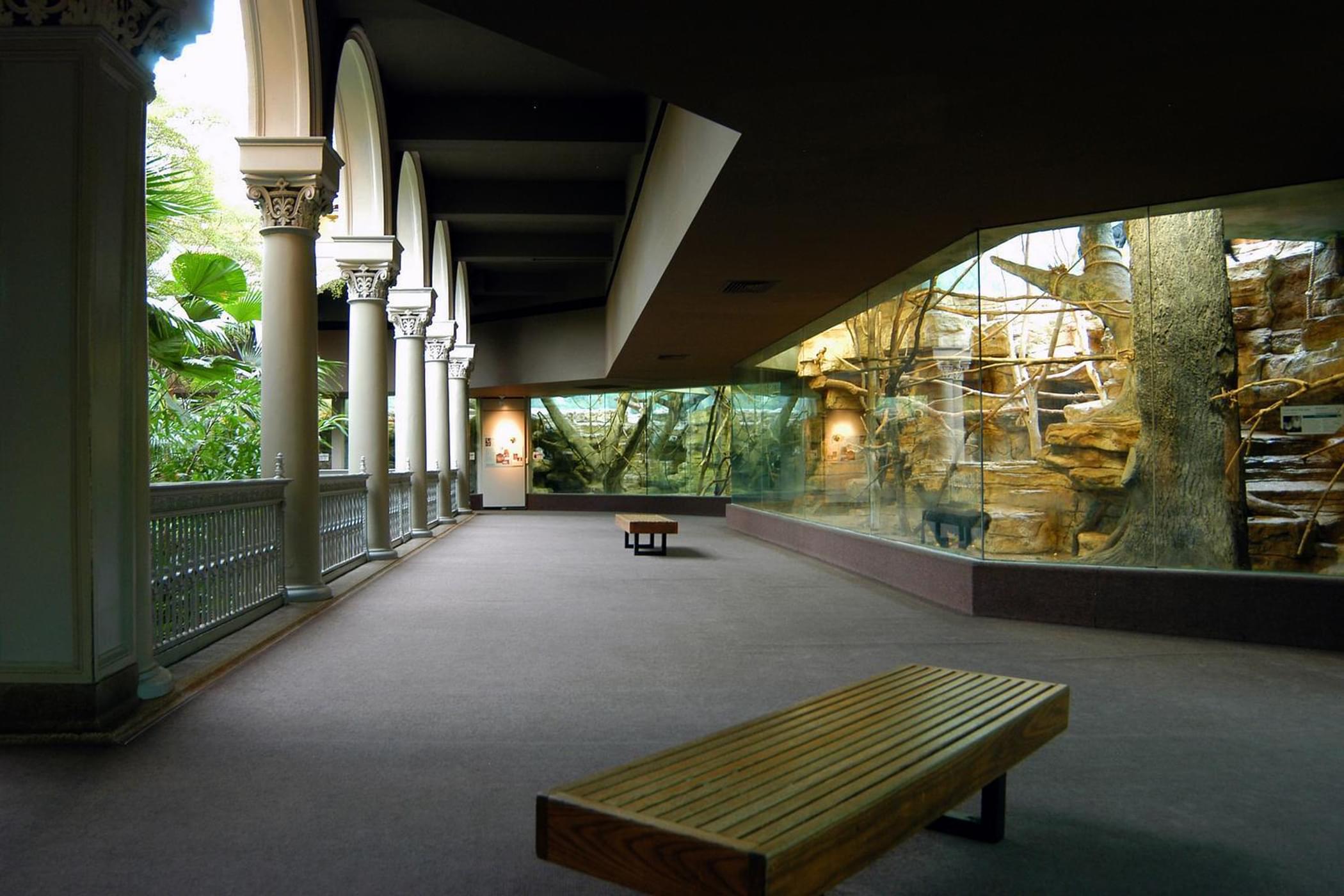 Historic Hill
Primate House
In the Primate House, guests can watch primates engage in a wide variety of natural behaviors such as grooming, foraging, playing, parenting, and more; separated only by glass from the active primate groups. Rockscapes, waterfalls, trees and vines provide the primates with numerous footholds for climbing and jumping. During warmer seasons, some primates may choose to be in Primate Canopy Trails, the new outdoor exhibit attached to the Primate House.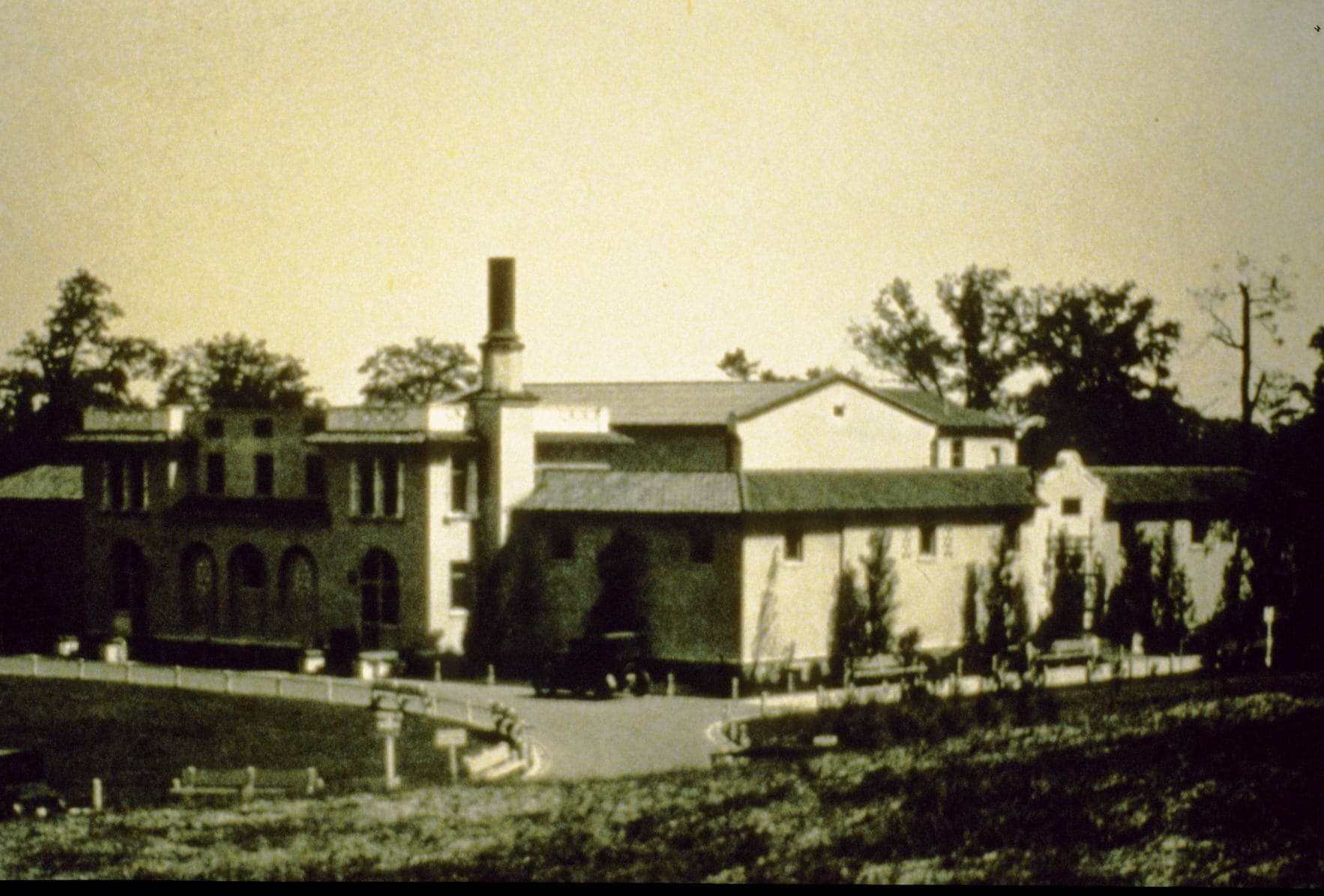 Once the Monkey House
On January 13, 1925, the Primate House, then known as the Monkey House, first opened to the public. The building cost $200,000 at the time and was designed in a Spanish-style architecture with a buff stucco exterior and terra-cotta trim ornamented with simian characters. The structure was preserved in a 1977 renovation that redesigned the interior with naturalistic displays of rock work, trees and foliage to represent the native homes of the primates that live there.
Animals in the Primate House
Animals may choose to be in Primate Canopy Trails or the Primate House.
SAINT LOUIS ZOO ZONE
Historic Hill
Historic Hill is a lovely stroll through one of the oldest parts of the Saint Louis Zoo. From the 1904 World's Fair Flight Cage to the Spanish architectural flavor of the 1920s in the Bird House, Primate House and Herpetarium to the finishing touches of our thoroughly modern exhibits, this area of the Zoo has a unique ambiance and a nostalgic history that make it a great destination.
Explore Historic Hill