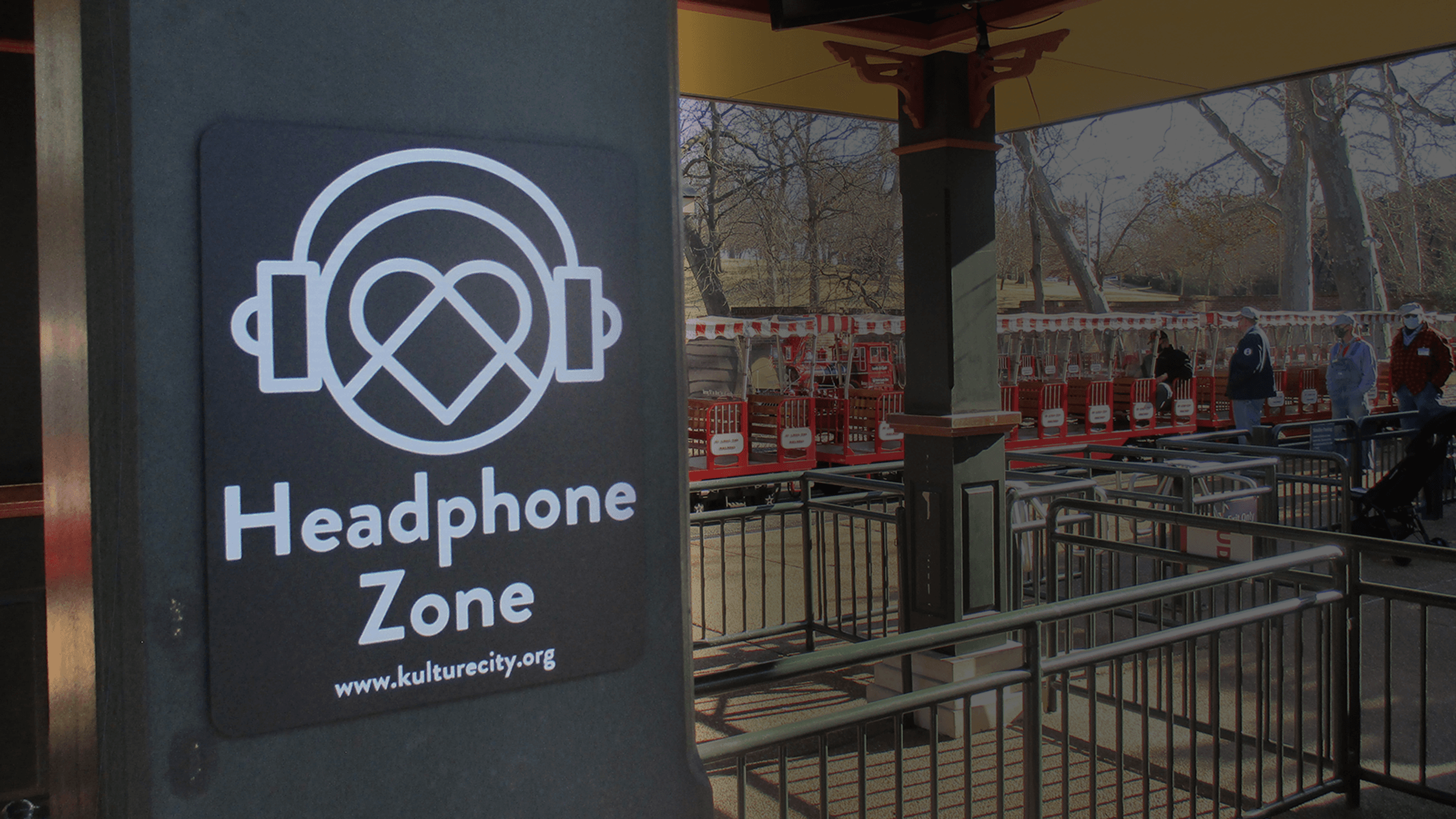 Sensory Inclusion
For Guests Who Have Sensory Processing Needs
The Zoo is committed to creating an inclusive and welcoming environment for all of our guests, including those with sensory needs.
The Saint Louis Zoo has earned Sensory Inclusive™ certification through a partnership with KultureCity, a nationally recognized nonprofit that provides sensory inclusion training and tools to venues and large-scale events.
Our team members receive ongoing training on how to recognize and assist guests with sensory needs and how to handle a sensory overload situation.

Sensory sensitivities or challenges with sensory regulation are often experienced by individuals with autism, dementia, PTSD and other similar conditions. One of the major barriers for these individuals is sensitivity to overstimulation and noise, which is an enormous part of the environment in a venue like the Zoo.
With our certification, the Zoo is now better prepared to assist guests with sensory sensitivities in having the most comfortable and accommodating experience possible when visiting.
Your Zoo Visit
Sensory Bag
The Zoo is pleased to offer sensory backpacks for individuals with
sensory processing challenges. These backpacks include noise-canceling
headphones, weighted lap pads, fidgets and more. They are free to use
and are available for checkout at the Welcome Desks, which can be found
at the North Entrance and South Entrance of the Zoo.



Signage
Signage is placed throughout the Zoo indicating areas where there may
be sensory challenges, such as noise, temperature, smells or sounds,
as well as quiet spaces for relaxing.
In addition, guests may connect with any Zoo team member for assistance.
Quiet Areas

Quiet areas typically have less activity and spaces to sit and regroup after becoming overstimulated.

Bird Garden

First Aid Station

Grassy area between Sea Lion Sound and Big Cat Country

Missouri Meadow

Red Rocks

Stingrays at Caribbean Cove — sitting area and deck

Headphone Zones

We have identified noisier spaces as Headphone Zones:

Antelope House

Bird House

Conservation Carousel

4D Theater

Herpetarium

Jungle of the Apes

Penguin & Puffin Coast building

Primate House

Sea Lion Show

Stingrays at Caribbean Cove

Zooline Railroad stations

Smell Zone

Some areas of the Zoo can have intense smell, which is normal for some animal habitats:

Jungle of the Apes

Penguin & Puffin Coast

Primate House

Cold Zone

Some animal habitats are kept very cold to keep the animals comfortable:

Penguin & Puffin Coast
KultureCity All-Inclusive App