Development of WildCare Park estimated to cost $230 million
Building demolitions nearing completion and perimeter fence installation is underway
Animals to begin arriving in 2023 for pilot pasture
Targeting public opening for 2027
St. Louis, MO (July 19, 2022) Today, the Saint Louis Zoo provided several updates and unveiled renderings of some of the animals and planned guest experiences at Saint Louis Zoo WildCare Park.
"We are excited to share these WildCare Park updates," said Dwight Scott, Dana Brown President & CEO, Saint Louis Zoo. "Our team has been extremely busy and we look forward to sharing more updates on WildCare Park as we move forward."
The development of WildCare Park is estimated to cost $230 million with funding coming from a variety of sources, including philanthropy, external financing proceeds in addition to existing and future Zoo and Saint Louis Zoo Association cash reserves.
With a target public opening slated for 2027, animals will begin arriving at WildCare Park in 2023 for a pilot pasture.
"There are a lot of complexities associated with building a large zoological park like this. The enormity and importance – size and scope – are incredible," said Jo-Elle Mogerman, Ph.D., Saint Louis Zoo WildCare Park Director. "Understandably, the COVID-19 pandemic and supply chain issues – including long lead times of up to one year for key materials like steel, wood and fencing – have slowed down many aspects of the process; however, we still were able to continue with our planning as well as our biodiversity studies. We want to do this right so that it's sustainable for generations to come."
After careful evaluation and consideration of how to utilize all of the buildings on the property, demolition of a few older buildings was necessary as renovation was not feasible and was cost prohibitive. This demolition work is nearing completion. Additionally, fence installation and grading has begun around the perimeter of the property and will likely continue through the first couple of months of 2023.
Animals
"Acquiring animals from other accredited facilities and building appropriate animal social groups takes time," said Martha Fischer, General Curator at WildCare Park. "We're planning to receive the first animals at WildCare Park next year and we'll gradually increase the number of animals and species over time. For the public opening, we're primarily focusing on endangered ungulates – hoofed mammals – as well as birds and other threatened species."
Animals selected for WildCare Park are species that will thrive in Missouri's variable seasonal climate.
"We have selected species that are most likely to thrive in a multi-species environment and to coexist in harmony with the native wildlife that are living at WildCare Park," said Fischer. "We have chosen species that will benefit the most from large living spaces. Giraffes, white rhinos and all of the equid/horse species have large natural ranges in the wild, so providing these species with large spaces at WildCare Park will allow them to display the full array of their natural behaviors."
"Additionally, when we selected species, we favored ones that are priorities for the Saint Louis Zoo WildCare Institute, which encompasses our field conservation programs," said Fischer. "We hope to grow the number of species as time goes on to include birds, reptiles and amphibians."
Animals will be all over the 425-acre property. The animals at the Kent Family Conservation and Animal Science Center are endangered and are at risk of extinction in the wild. The species selected for the safari areas are a mix of endangered and non-endangered species, although endangered species were given the highest priority during selection. Some of the species selected for WildCare Park are currently present at the Zoo, but many of the species at WildCare Park will be different than the Zoo to offer guests the opportunity to see a diversity of species across both campuses.
While subject to change based on conservation needs, here is the initial list of animals that might call WildCare Park home:
Giraffe
Grevy's zebra
Greater kudu
Addax
Bongo
Roan antelope
Somali wild ass
Przewalski's horse
Scimitar-horned oryx
Waterbuck
Nile lechwe
Banteng
Gazelle (various species)
White rhino
Eland
Sable antelope
Bactrian camel
Ostrich
Kent Family Conservation and Animal Science Center
Made possible by the generosity of the Jerry and Judy Kent family, the Kent Family Conservation and Animal Science Center will be a dedicated facility to sustain endangered and threatened species. For many such species, the Zoo is their last hope. The Zoo has a long history of bringing species back from the brink of extinction, and having a facility dedicated to assuring their survival, both in human care and in the wild, is critically important.
"With the Kent Family Conservation and Animal Science Center, we are striving to support species recovery programs and population sustainability," said Fischer. "This is where conservationists will work to sustain populations of endangered species, conduct research and engage in applied conservation programs. It is key to the Zoo's work to advance wildlife conservation efforts."
The Kent Family Conservation and Animal Science Center includes 61 acres of secluded conservation area with pastures and barns to maintain and grow populations of endangered ungulates (hoofed mammals).
The Kent Family Conservation and Animal Science Center will be home to six or more endangered species living in large 5- to 10-acre single-species pastures. The initial species that will live in this area are Grevy's zebra, addax, bongo, Przewalski's horse, roan antelope and Somali wild ass. Initially, there will be five modular, utilitarian barns in this area with up to 12 interconnected pastures of varying sizes.
Guest Experiences
"At WildCare Park, guests will be immersed in nature and animal pastures, providing unique experiences with every visit," said Dr. Mogerman. "Every visit will be a new adventure."
While subject to change, here is the initial list with brief descriptions of the guest experiences that will likely be at WildCare Park:
Two 30-minute safaris from vehicles similar to the size of a school bus that seat 30-40 passengers. During the safaris, animal experts will share stories and describe the behaviors of the animals as well as the care they receive and the field conservation work done by conservationists through the Saint Louis Zoo WildCare Institute. During both safaris, guests can learn what they can do to help save species from extinction and support wildlife.



Woodland Safari – Guests can enjoy viewing animals within this 63-acre natural wooded habitat that is interspersed with grassy areas. The star of the Woodland Safari is the white rhino. A group of up to 10 white rhinos will have free range throughout Woodland Safari, living with approximately 30 other larger ungulates – for example, eland and sable antelope – and ostriches.


Savanna Safari – This 101-acre pasture looks more like a traditional savanna with large grassy areas dotted with trees and includes several lakes and ponds. From a safari vehicle, guests can enjoy viewing approximately 100 animals, including a herd of up to 20 giraffes as well as ungulates like Grevy's zebra, banteng, greater kudu, scimitar-horned oryx, and waterbucks.



Walking safari experience – This multiple-acre habitat will allow guests to have an immersive experience as they wander through the habitat on a path with animals all around them.


A "zooseum" – This 5,000-8,000 square foot interactive indoor zoo-museum-science center that will use augmented reality (AR) and virtual reality (VR) as well as other technologies to help guests feel how animals experience the world.


Nature adventure area – 60 acres of land geared toward families and children who can (re)discover nature surrounded by native Missouri wildlife flora and fauna.


Safari observation tower – For a fee, guests can enjoy a one-of-a-kind experience by going 11 stories up in the air to take in 360-degree views of WildCare Park, the cityscape and the Missouri-Mississippi River Confluence.


Premium safaris – For a fee, guests can take a guided tour with an animal expert in two ways.



Board the back of an open-air truck that seats about 12 guests and go "off-road" for exciting up-close experiences with the animals. There would be opportunities to feed giraffes and other species from the truck as well as get a close up of the Kent Family Conservation and Animal Science Center.


Climb into a jeep that can seat four guests and spend a few hours experiencing educational interactions with WildCare Park animal care professionals, visit behind-the-scenes areas in pastures and barns, and more.
Giraffe feeding – This unique animal experience will have guests at head height to giraffes. For a fee, guests can purchase browse or lettuce to offer to the giraffes getting up close to their 18-inch tongues.


Glamping – Spend the night glamping – or glamorous camping – in one of 10 private luxury cabins. Guests can just relax or embark on a safari ride, take a nature hike, enjoy a meal and/or chat with animal care or research experts. Guests can even participate in an activity that is a positive action for wildlife – for example, building a bat house. The three-season cabins have incredible views into the Savanna Safari and will have their own full en suite bathrooms.


Restaurant – Enjoy a delicious meal or sip on a beverage at the WildCare Park restaurant. Indoor and outdoor seating will be available. The outdoor seating has views looking into a conservation pasture.


Event center – Book a special event at WildCare Park. The event center will accommodate smaller functions and large celebrations as there will be two ballrooms. Located in the center of WildCare Park, there will be breathtaking views of the Savanna Safari and incredible experiences, like giraffe feedings right off of the deck of the event center.
At this time, only St. Louis County residents will be able to experience WildCare Park admission-free as County voters passed Prop Z in 2018 to support the development and operations of WildCare Park while expanding educational programs for children and addressing aging infrastructure issues at the Zoo's century-old campus. Included with admission are Woodland Safari, Savanna Safari, the walking safari, the nature adventure area, and the zooseum.
Admission prices for guests outside of St. Louis County as well as costs for the paid experiences and details pertaining to membership benefits will be shared at a later date.
"The community has been incredibly supportive throughout the planning stages and we're excited to continue to work with them," said Dr. Mogerman. "As our plans further develop, we look forward to sharing more."
Biodiversity Studies
Zoo conservationists continue to study the native animals and plants that live in and around WildCare Park. The information gathered helps plan for the development of the property more holistically, including designation of no-construction zones to protect key native wildlife areas, as well as enhancement of terrestrial and aerial corridor zones to allow for free wildlife movement on, around and through the property.
Currently, there are eight areas of study: bats, birds, coyotes and foxes, invertebrates/pollinators, plants, reptiles, amphibians, and water quality of lakes and streams. Potential projects for community involvement include FrogWatch and City Nature Challenge trainings, invasive plant removal, litter cleanups, bird walks and other nature experiences.
Recently, an antenna was installed on the roof of one of the buildings on the property to collect critical information about bird, bat and insect migration for a collaborative international study.
To learn more about the biodiversity studies at WildCare Park, visit stlzoo.org/about/wildcare-park/biodiversity-study.
Education Opportunities
Since fall 2020, educational programs based on two years of community input, have been offered at the site on topics such as: nature exploration of terrestrial and aquatic habitats, biodiversity and the importance of ecosystem health, and zoo and conservation careers. These programs have included after-school conservation career club for middle-school students, and working with schools, libraries and other community organizations to recruit participants for family nature exploration programs. All programs were conducted in observance of COVID-19 protocols for group size and interactions.
To learn more about future education opportunities at WildCare Park, visit stlzoo.org/education.
Vendor and Contractor Opportunities
The Zoo regularly advertises requests for proposals for products and services. Contractors are encouraged to visit the Zoo's online vendor registration system. When feasible and appropriate, the Zoo will post listings of bid opportunities on its website.
The Zoo enjoys the support of the community through the Metropolitan Zoological Park & Museum District. For this reason, the Zoo makes every effort to return that support by contracting with qualified businesses within the District (comprised of St. Louis City and St. Louis County) whenever possible.
For more information on vendor and contractor opportunities, please visit stlzoo.org/vendoropportunities.
More Information
For more information on WildCare Park, please visit stlzoo.org/wildcarepark.
About the Saint Louis Zoo
Home to over 14,000 animals, representing nearly 500 species, the Saint Louis Zoo is recognized worldwide for its innovative approaches to animal care and management, wildlife conservation, research, and education. One of the few free zoos in the nation, the Saint Louis Zoo attracts approximately 3 million visitors annually and is the most-visited attraction in the region. Accredited by the Association of Zoos and Aquariums (AZA), the Saint Louis Zoo is part of an elite group of institutions that meet the highest standards in animal care as well as provide fun, safe and educational family experiences. The Saint Louis Zoo and the other AZA-accredited institutions collectively dedicate millions of dollars annually to support scientific research, conservation and education programs. For more information, visit stlzoo.org.
###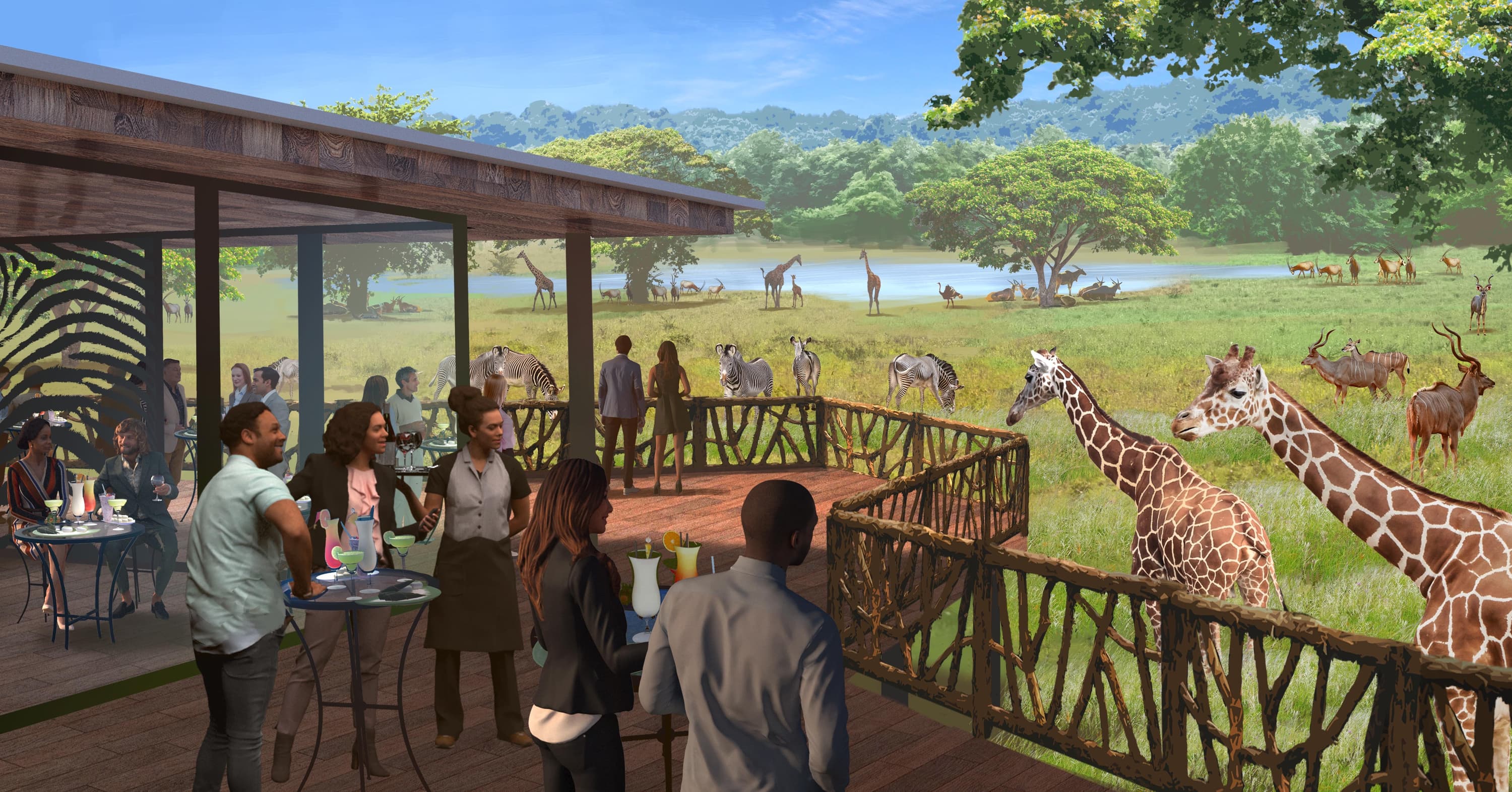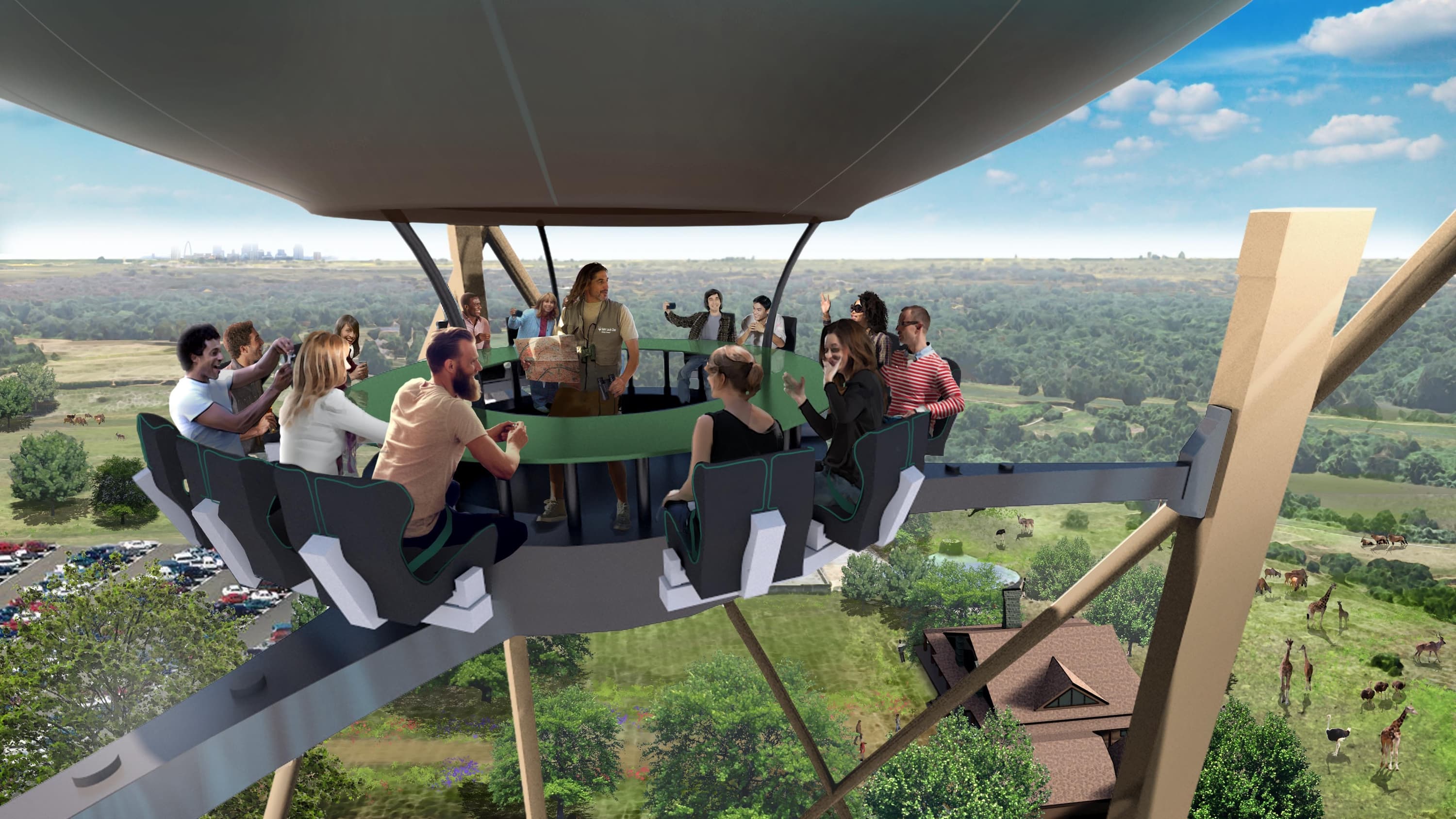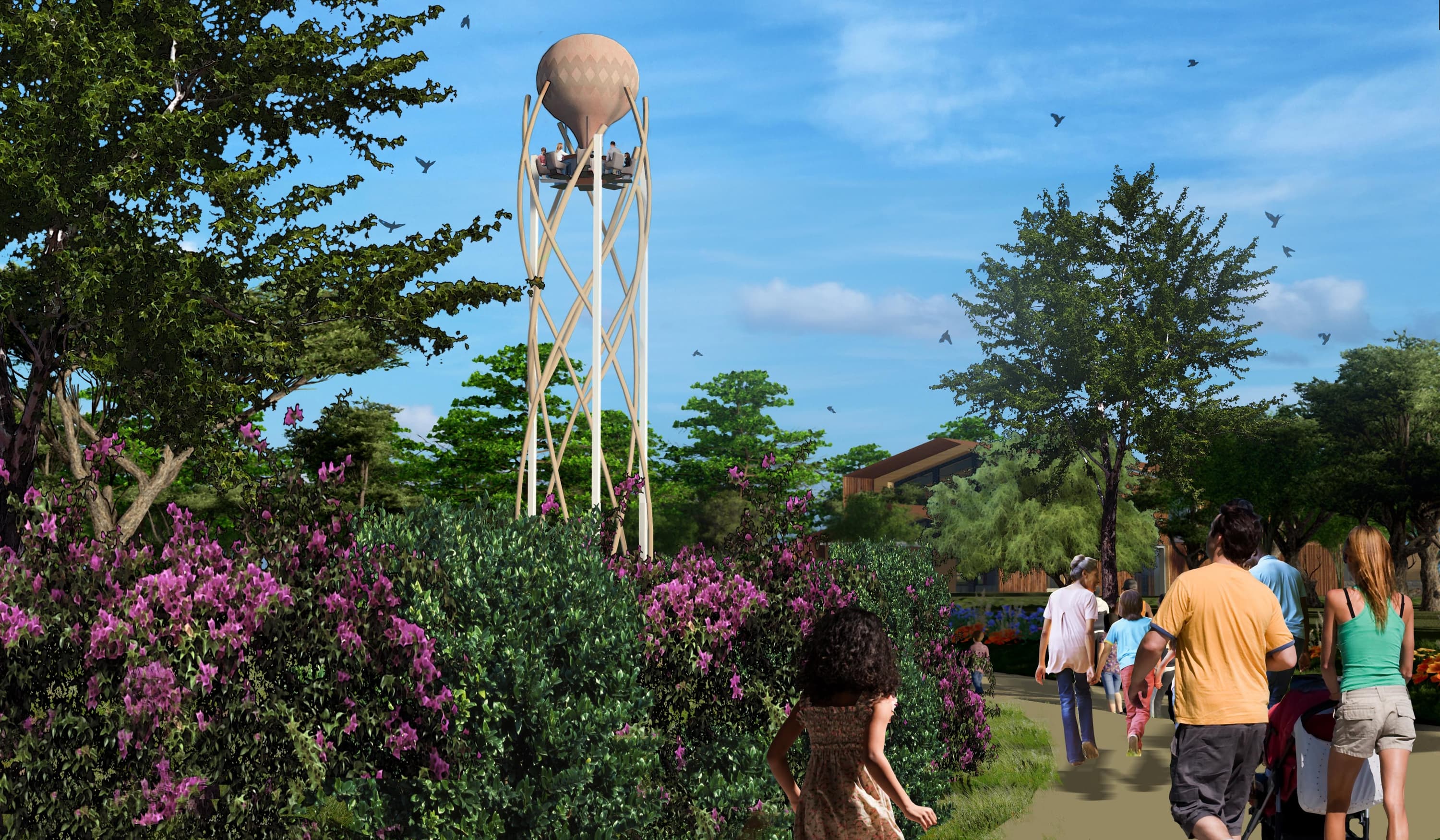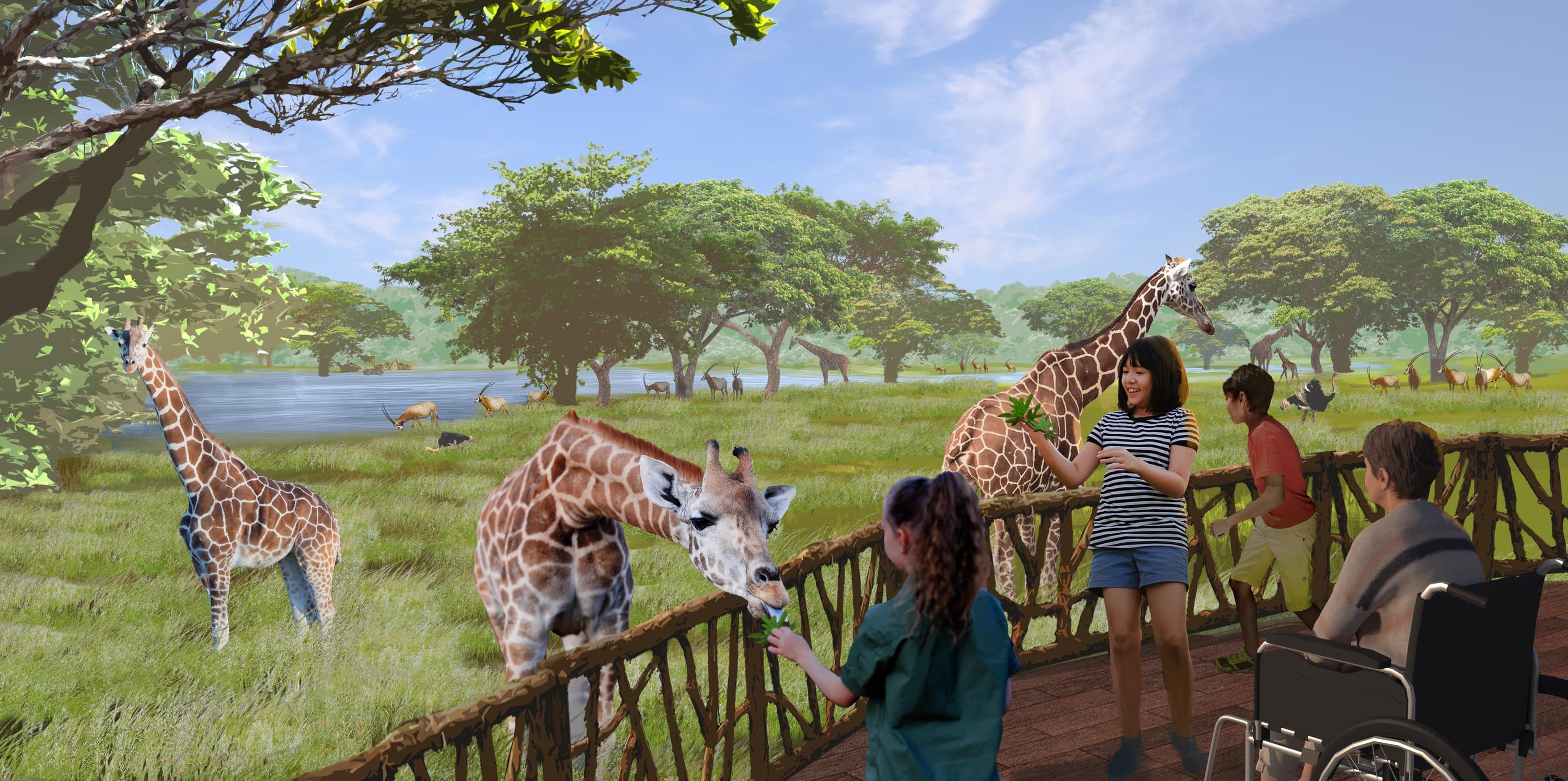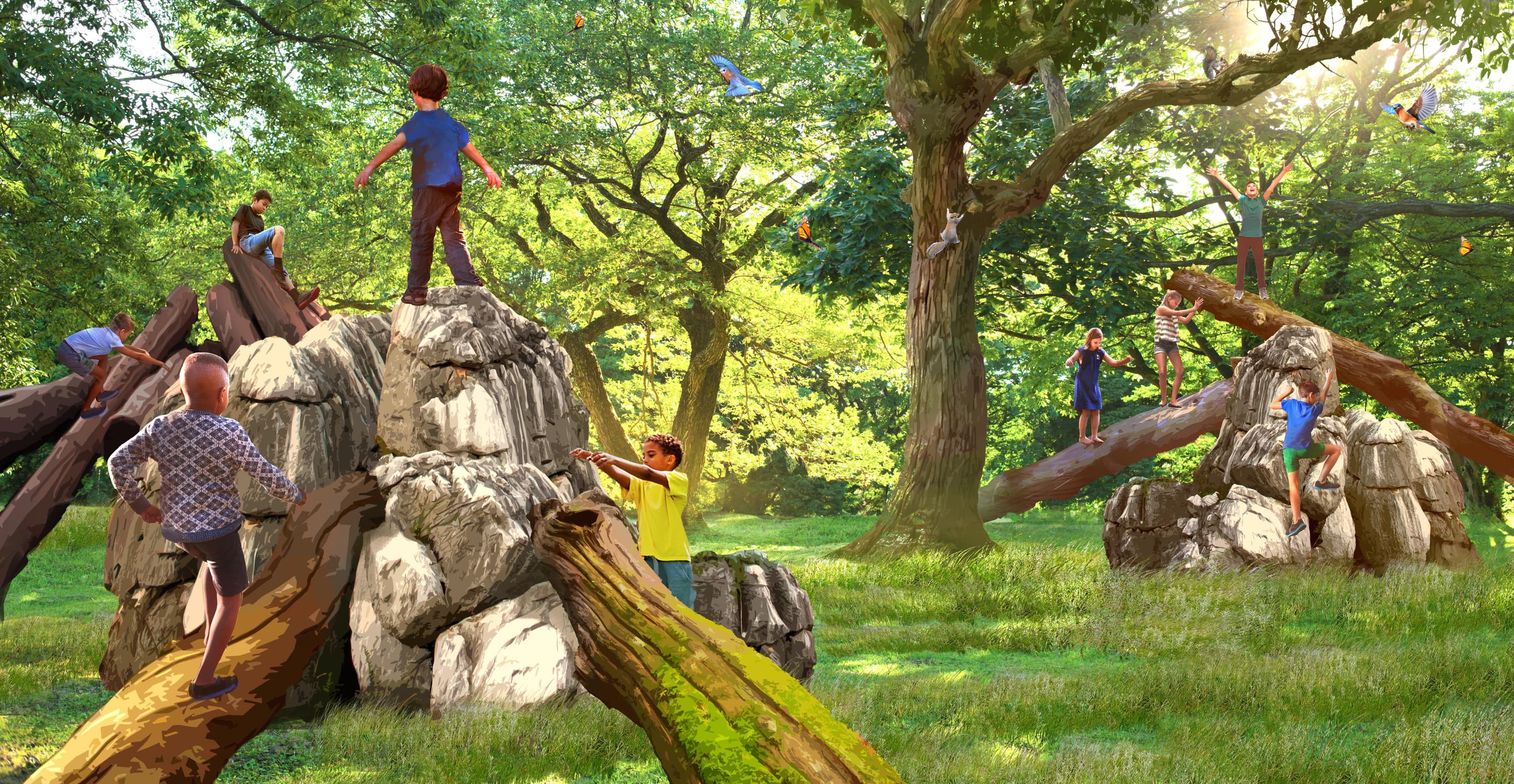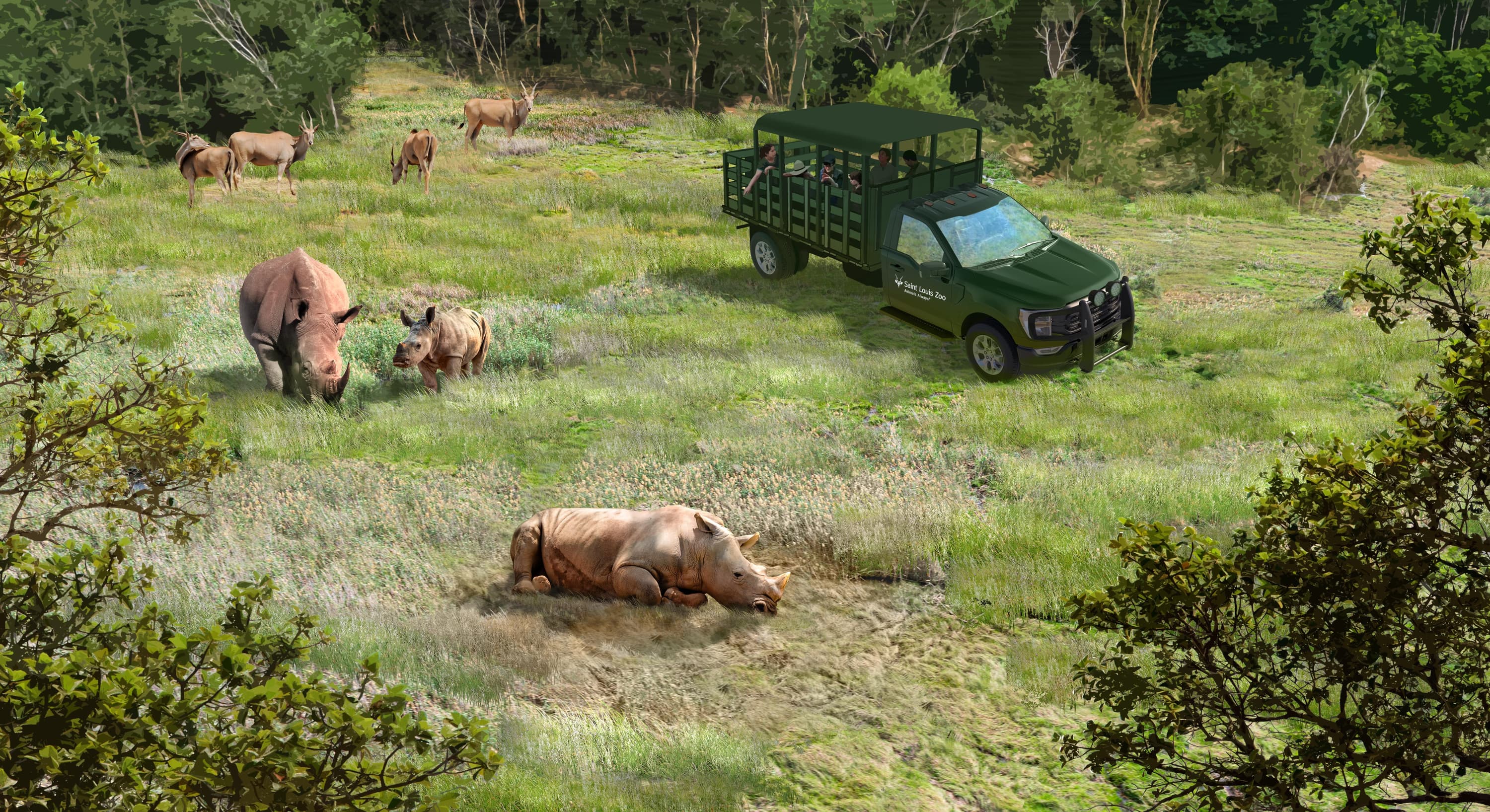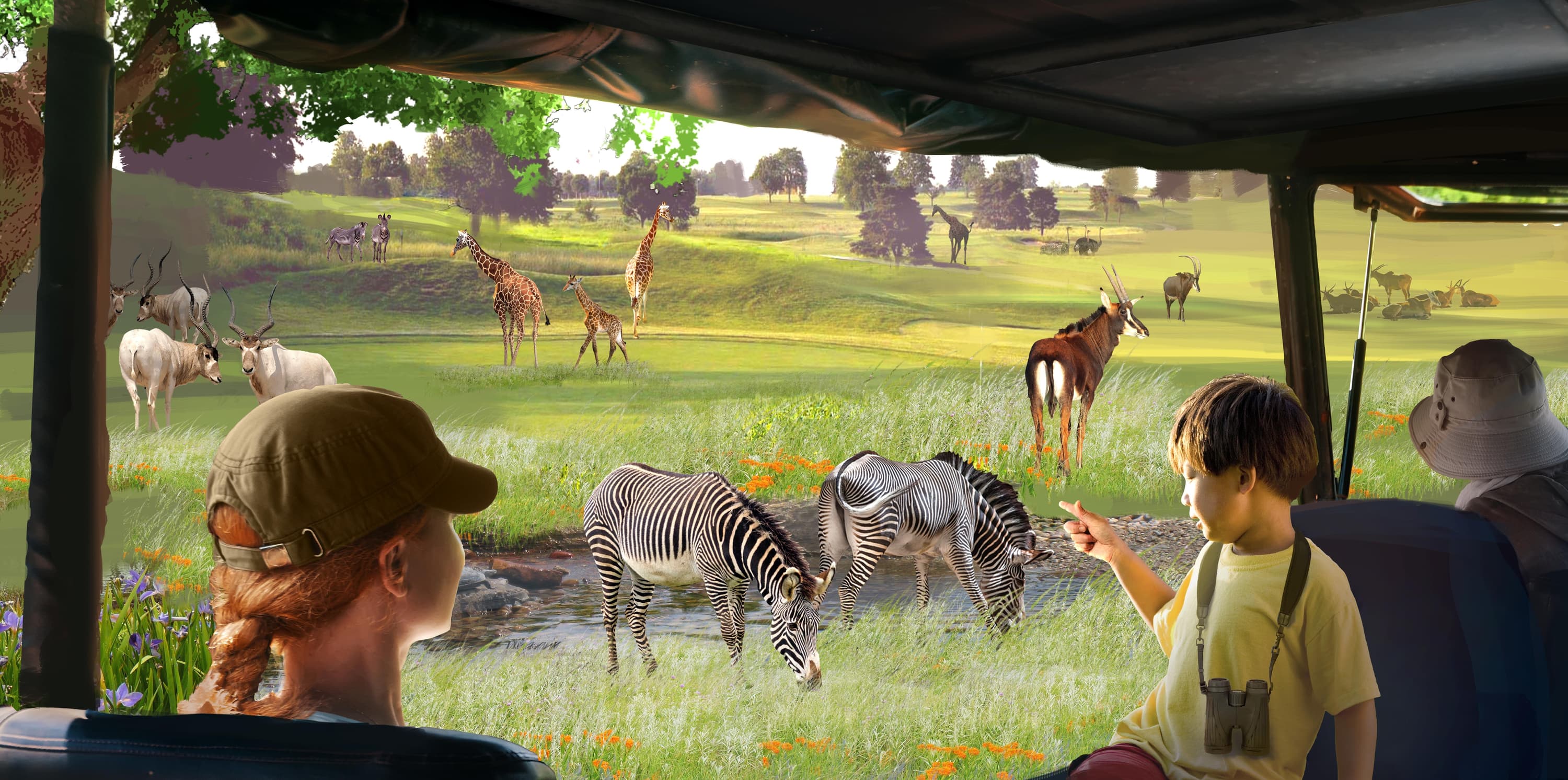 Media Contacts

If you are a member of the media, please let us know if you need assistance with interviews, images or information. Email pr@stlzoo.org.
Billy Brennan, Director of Public Relations & Government Affairs
brennan@stlzoo.org
(314) 646-4633

Christy Childs, Public Relations Manager
childs@stlzoo.org
(314) 646-4639
Kirby Ewald, Public Relations Coordinator
ewald@stlzoo.org
(314) 646-4945
Megan Pellock, Public Relations Coordinator
pellock@stlzoo.org
(314) 646-4703