Saturdays & Sundays Sept. 30 & Oct. 1 and Oct. 7 & 8
Enjoy a Zoo-themed, family-friendly Oktoberfest! Take advantage of the cooler weather and visit the Zoo's animals, exhibits and attractions.
10 a.m. to 4 p.m.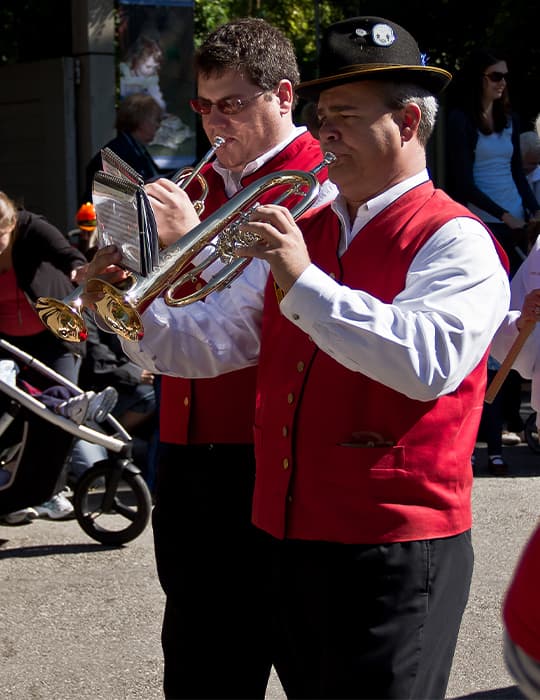 Live Music
Enjoy live music from a variety of bands from 12 p.m. to 3 p.m.
September 30: Big Joe and the Bavarians

October 1: Almost Famous

October 7: Retro Boogie

October 8: So Grand Polka Band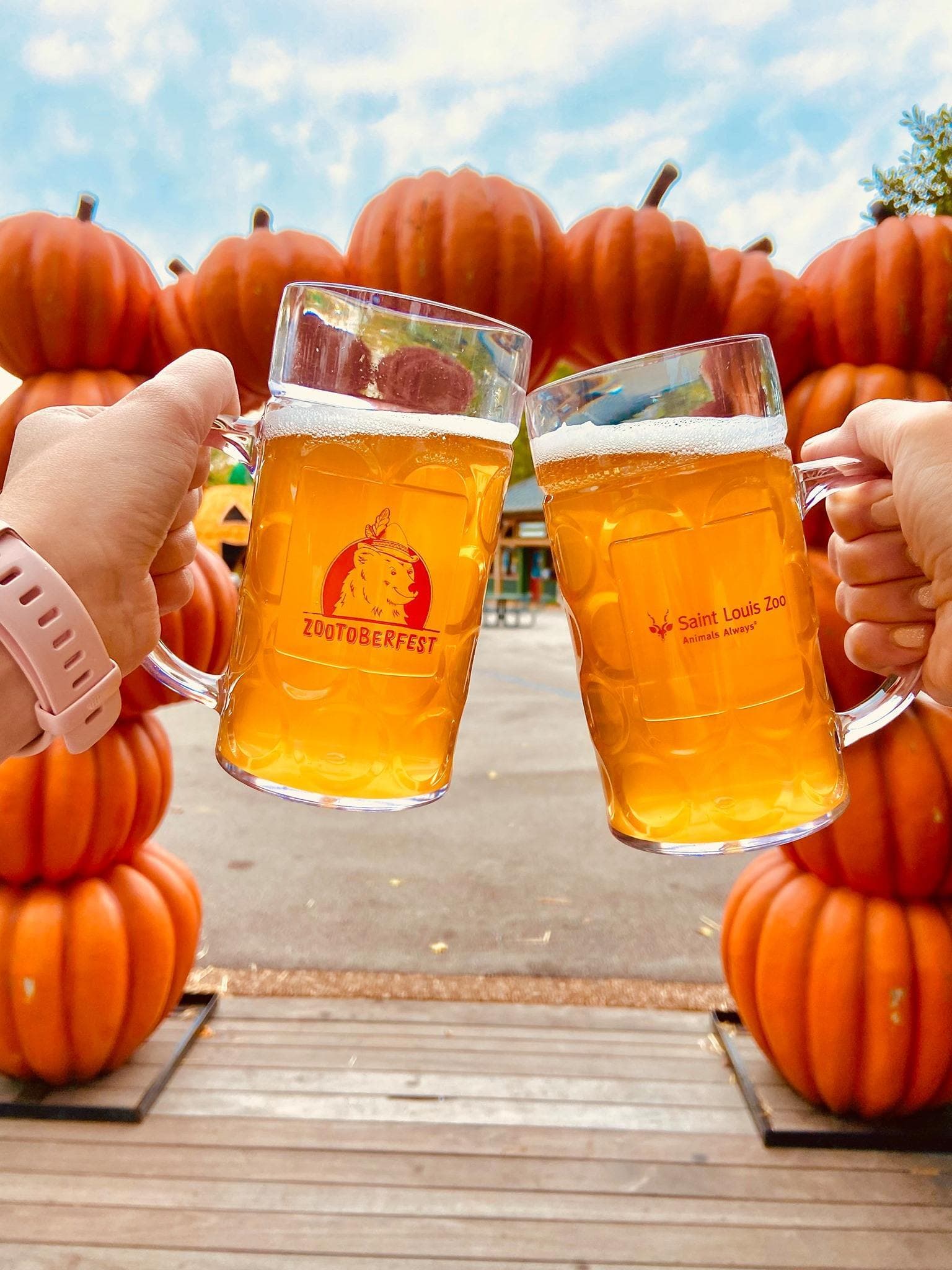 Prost!
Purchase an exclusive Zootoberfest beer stein for discounts on refills (while supplies last).
View what's on tap!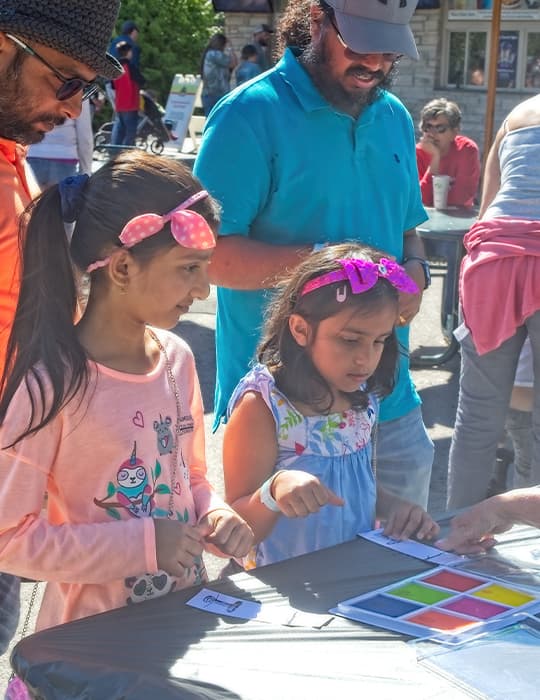 Kid-Friendly Activities
Stop by four education stations for fun kid activities and craft stations for all!
• Hide and seek
• Are you smarter than a rhinoceros hornbill?
• Leave the leaves
• Obstacle course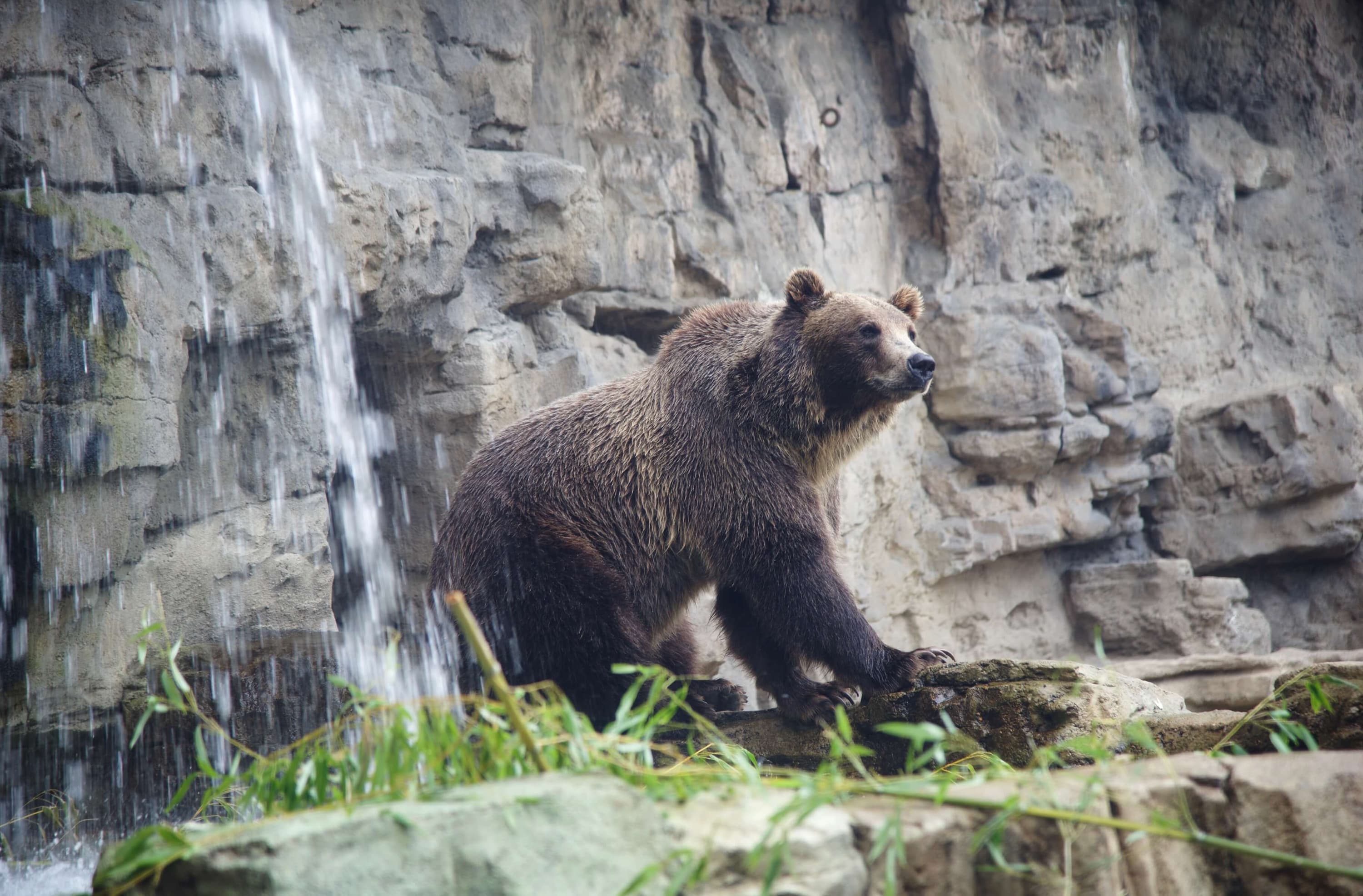 Fall at the Zoo
Did you know? Zoo animals like this weather almost as much as you do! As the days get cooler, the animals are less likely to be seeking shade and retreating indoors. That means you're more apt to see the animals out and about as they take in the milder temps right along with you.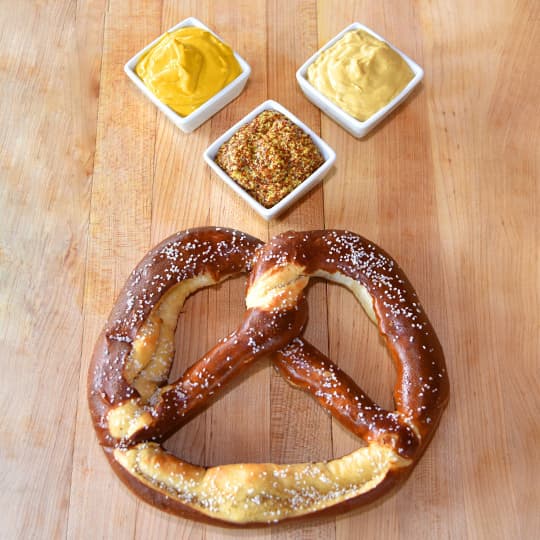 Food
River Camp - Assorted smoked German sausages
Carousel Cafe - Cheddar, pepper jack, beer brat ropes (available ala carte, or plated with beer braised cabbage and German potato salad)
Safari Grill - Giant Bavarian pretzels, apple strudel dumplings, beer brats
East Refreshments - Giant turkey leg
Ice Cream Oasis - Apple cider float, root beer float, caramel apple-topped funnel cake
Cafe Kudu - German-inspired lunch special; check back for menu selection
Beer Trailer Locations
Expand to view brew selection!
Beverages available while supplies last (21 and up only). Alcohol sales start at 11 a.m. on Sundays.
Urban Chestnut Brewing Company (UCBC) Oachkatzlschwoaf | Seasonal Lager – St. Louis, MO
Brewed for the annual Oktoberfest celebration; malty yet well-balanced like the bier traditionally served at Oktoberfest in Munich. (pronounced "ō-cat-z\'l-schwof")
UCBC Dorfbier - Dark Lager | St. Louis, MO
A deep reddish-brown lager with a rich malty flavor. The sweetness of the malt is balanced by the Hallertau hop.
UCBC Bushelhead – Cider | St. Louis, MO
Clear, golden pour with a white head. Sweet apple juice and green apple skin. Light tartness on the finish.
UCBC Zwickel – German Style Lager | St. Louis, MO
An unfiltered, unpasteurized lager. Smooth-drinking, vitamin-rich (from the yeast), naturally cloudy beer.
UCBC Schnickelfritz – Bavarian Weiss | St. Louis, MO
The unmistakable characteristics of this bier are achieved with a yeast that is fruity and phenolic. You may note clove, nutmeg or even vanilla and/or banana-like aromas and flavors.
UCBC Red Panda – Light Lager | St. Louis, MO
A salute to our great Saint Louis Zoo, this straw-colored American light lager is a clean, crisp, easy-drinking beer. So refreshing!
Spaten Oktoberfestbier - Märzen | Germany
This dark reddish-brown lager is loaded with flavors and aromas of sweet caramel and toffee.
Hoegaarden – Belgian Wheat Ale | Belgium
Hazy gold appearance with a large, thick white head and good lacing. Yeasty, spicy aroma with tart citrus. Dry spicy flavor with the orange peel more evident in the aftertaste. Medium-to-light bodied, well-carbonated.
Franziskaner Hefe-Weissbier - Wheat Ale | Germany
Noted for its agreeable level of carbonation, its natural cloudiness, and its refreshing spicy and fruity flavor. Pours a cloudy, straw-yellow color with a small, off-white head of foam. Aromas and tastes include banana, clove, cracked wheat and yeast.
Spaten Premium Lager – Lager | Germany
Clear with light yellow color and a hoppy aroma that is typical of European lagers. The taste is slightly bitter and carries over in its aftertaste.
2nd Shift Brewing Oktoberfest – Märzen | St. Louis, MO
This Märzenbier is a medium-bodied lager, with a lightly toasted malt bill that has floral and toffee notes, and a slightly spicy but clean finish.
Hofbräu Oktoberfestbier – Märzen | Germany
One of the two original brewers of the Munich festival! From the bottle, it pours a solid golden color with a modest head, slowly reducing to a thin layer. Bready malt in the nose. The mouth gets the same, with a light bitterness at the end. Prost!
Hofbräu Delicator – Doppelbock | Germany
Dark brown in color, rich-bodied with a malty flavor of chocolate and dried berries. A well-hidden hop bitterness creates a creamy, smooth finish.
New Belgium Atomic Pumpkin – Flavored Ale | Ft. Collins, CO
Pours a clear, deep gold with a fluffy white foam that lasts. The aroma is of sweetish malts and pumpkin pie spices. Then the slight bite of the habanero hits.
Paulaner Hefe-Weizen – Wheat Ale | Germany
A classic German wheat ale. Flavor is dry wheat malt, lemon, banana and clove, fading into a grainy wheat finish with a little residual citrus. Medium-bodied with light-to-moderate creaminess and sharp carbonation.
Paulaner Oktoberfest - Märzen | Germany
A Munich original developed to celebrate the original Oktoberfest over 200 years ago. A full-bodied beer with its rich malt flavor, dark toffee note and underlying fruitiness. A masterful hop balance.
Warsteiner Pilsner – Lager | Germany
A refreshing, pale golden pilsner with a clean taste, perfectly balanced with hints of barley malt, subtle bottom-fermenting yeast tones and mild, hoppy bitterness
Ayinger Oktober Fest-Märzen – Märzen | Germany
A beer with total German character. Rich and expressive for the fall festival.
Weihenstephaner Festbier – Seasonal Lager | Germany
A rich-bodied, hoppy, seasonal lager. Especially brewed for the Festbier season.
Stiegl Grapefruit Radler - Grapefruit Beer | Germany
Real grapefruit juice gives this deliciously refreshing radler (a beer "cocktail") its amber, natural cloudiness and tangy taste.

Yuengling Oktoberfest – Märzen | Pottsville, PA
This medium-bodied beer is the perfect blend of roasted malts with just the right amount of hops that serves up a slightly sweet, toasted character.
Civil Life Brewing Company Oktoberfest - Märzen | St. Louis, MO
Pilsner and Vienna malts, with some caramel aroma and roasty depth. The final product is a beautiful copper color with deep-toasted malt character and a clean, dry finish.
Bell's Octoberfest – Märzen | Kalamazoo, MI
With herbal hop aromas, this balanced amber lager focuses on lightly toasted malt that lends body without too much sweetness
Boulevard Bob's '47 - Märzen | Kansas City, MO
A traditional fall seasonal beer, Bob's '47 Oktoberfest is a medium-bodied, dark amber brew with a malty flavor and well-balanced hop character. Classic Munich-style lager.
Schlafly Pumpkin Ale – Flavored Ale | St. Louis, MO
Blending the spices of the harvest with full-bodied sweetness for a beer that tastes like pumpkin pie. Pounds of pumpkin form a malty foundation that supports the fall flavors of cinnamon,
nutmeg and clove.
Schlafly Oktoberfest – Märzen | St. Louis, MO
A traditional Bavarian Märzen with a toasty malt aroma and slight caramel taste. This rich, amber lager is balanced by the use of German noble hops, while the lager yeast ferments cold and slow, creating a smooth, crisp beer.
Angry Orchard Crisp Apple Cider - Apple Cider | Cincinnati, OH
Crisp and refreshing hard cider mixing the sweetness of apples with the subtle dryness for a balanced cider taste.
Samuel Adams Octoberfest – Märzen | Boston, MA
A traditional fall classic with a malty, slightly sweet caramel taste, no hop bitterness and a very smooth finish.
Fitz's Root Beer – Old-Fashioned Soda | St. Louis, MO
Delicious and timeless.
Mother's Brewing Company Oktoberfest – Märzen | Springfield, MO
Traditional amber lager, brewed to celebrate the fall harvest. Extended aging creates a medium-bodied beer with a smooth malty flavor and just the faintest touch of hops.
Sam Adams Just the Haze IPA – IPA | Nonalcoholic | St. Louis, MO
A distinctly and delightfully bitter hop profile, refreshingly punctuated with pineapple and peach notes. A full-flavored, alcohol-free experience.
Michelob ULTRA – Light Lager | St. Louis, MO
Michelob ULTRA is brewed using a blend of premium aroma hop varieties (both American-grown and imported) and a combination of barley malts and rice. Its superior drinkability and
refreshing flavor make it one of America's favorite light beers.
UCBC Red Panda – Light Lager | St. Louis, MO
A salute to our great Saint Louis Zoo, this straw-colored American light lager is a clean, crisp, easy-drinking beer. So refreshing!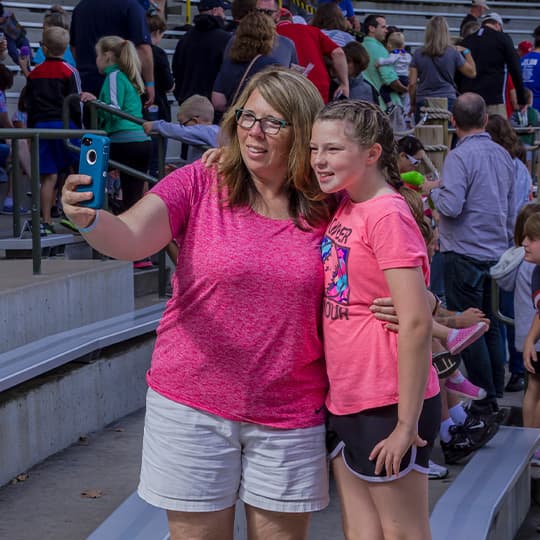 Share your Pictures and Videos!
#StlZoo
#FallAtTheZoo
#Zootoberfest

Thank You to Our Sponsors
Together Credit Union
Urban Chestnut Brewing Company