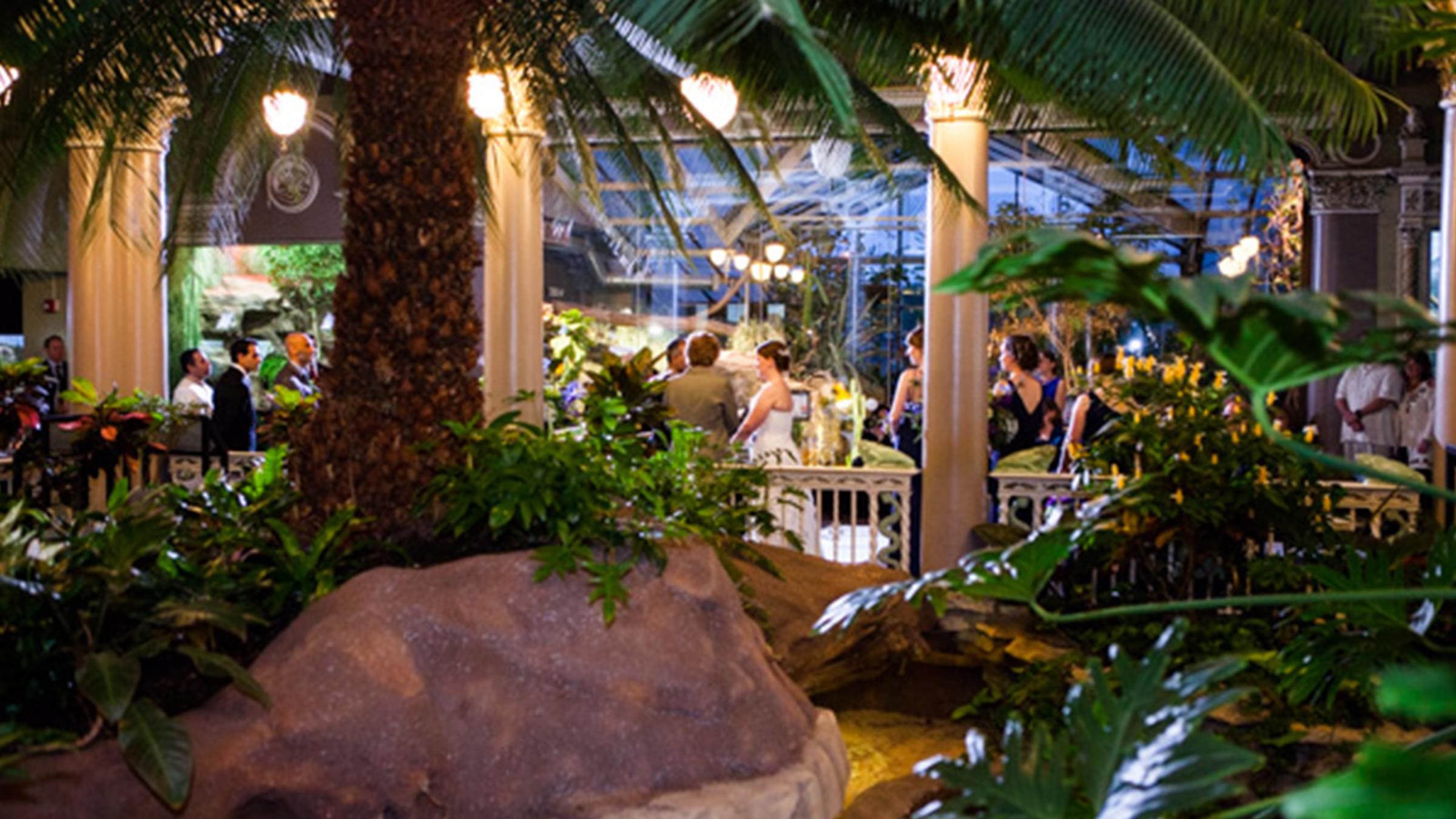 Herpetarium
Constructed in 1927, this beautiful and historic building is home to many of the Saint Louis Zoo's amphibians and reptiles.
Four climates await you inside the Mediterranean-style stucco building with a red tile roof, the Charles H. Hoessle Herpetarium. Montane, temperate, tropical and desert are represented habitats for reptiles and amphibians. As you make your way around the building, you'll notice natural climate settings including trees, vines, rocks and water for each species. Indoor/outdoor yards for crocodilians and giant tortoises feature waterfalls, pools, trees and grassy yards.

About this Ceremony Site
Once called the Reptile House with a small mammal wing, it was constructed in 1927. The idea of having a building specifically for snakes, lizards, frogs and other amphibians was new at the time, but interest in these creatures seemed to be high enough to warrant the new facility. The Reptile House was renovated 50 years later and today is home to more than 700 animals. In 2002, the Reptile House was renamed the Charles H. Hoessle Herpetarium in honor of the Zoo's Director Emeritus.
The Mediterranean-style building with a red tile roof, trees, vines, rocks and water features are a beautiful backdrop for your wedding ceremony.
Max capacity: 150 for ceremony only
Evening availability only (after Zoo hours).
Restrooms are not available inside the building.