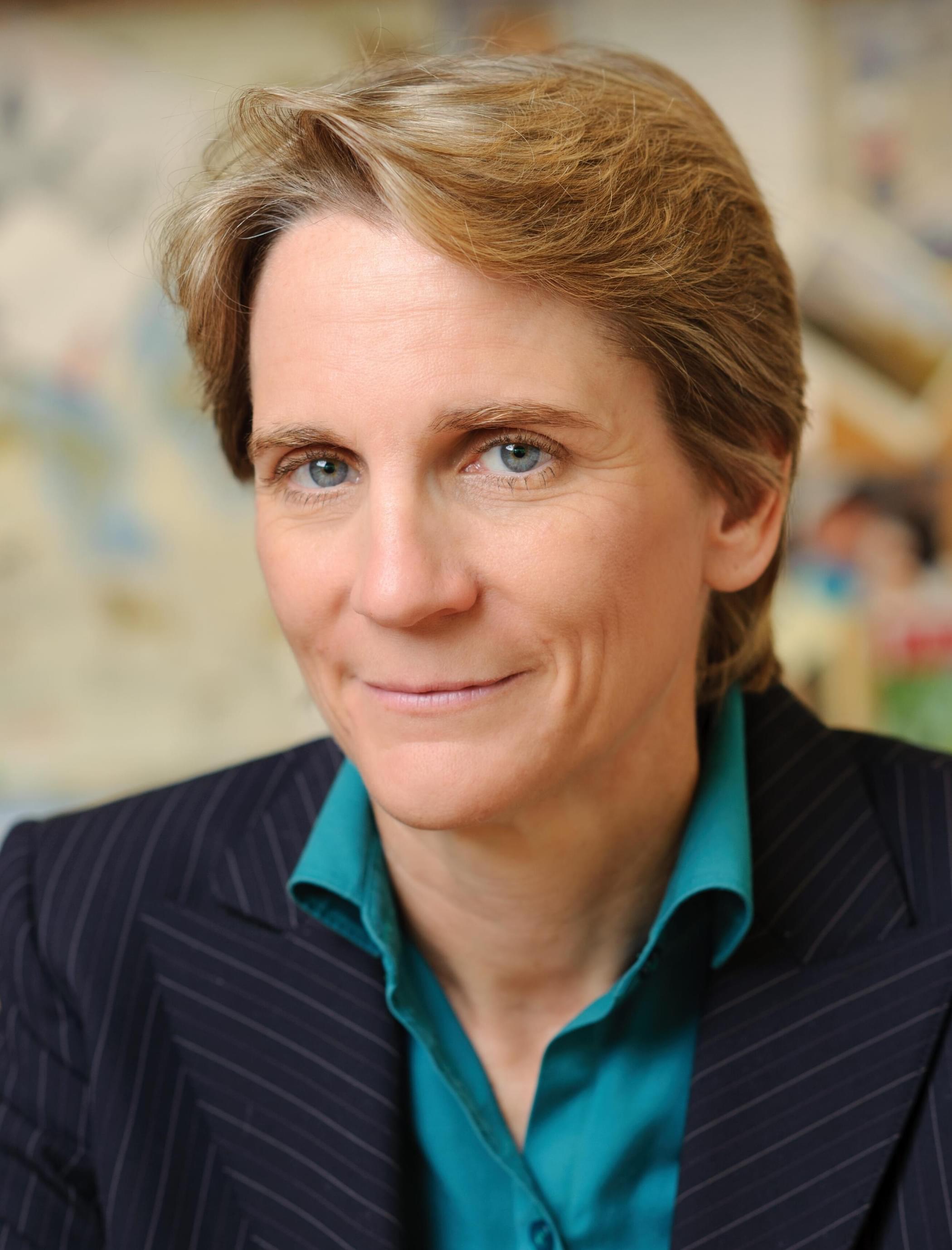 Sharon Deem, DVM, Ph.D., Dipl ACZM
Director of the Saint Louis Zoo Institute for Conservation Medicine
A wildlife veterinarian and epidemiologist, Dr. Deem is a leader in conservation medicine/One Health. She holds a DVM from the Virginia-Maryland College of Veterinary Medicine and a Ph.D. in epidemiology from the University of Florida. Additionally, she completed a 3-year Zoo and Wildlife Medicine Residency at the University of Florida, becoming board-certified in the American College of Zoological Medicine following her residency.
Before joining the Saint Louis Zoo, Dr. Deem worked for the Wildlife Conservation Society and Smithsonian National Zoo as both a clinical zoo veterinarian and an international field veterinarian. During her first three years with the Saint Louis Zoo, Dr. Deem lived and worked in the Galapagos Islands where she served as the veterinary epidemiologist for the Zoo's WildCare Institute Center for Avian Health in the Galapagos.
After her Galapagos position, Dr. Deem moved to St. Louis and helped develop the Zoo's Institute for Conservation Medicine (ICM). She has been the Director of the ICM since it officially launched in 2011. In her role as Director of the ICM, she conducts conservation medicine/One Health programs globally, while training the next generation of One Health practitioners. Dr. Deem brings years of experience to One Health from her work with zoos, universities, and field-based conservation projects. She has published over 130 scientific papers and numerous other articles and book chapters. Her first textbook, "Introduction to One Health: An Interdisciplinary Approach to Planetary Health," which she co-wrote with Drs. Kelly Lane-deGraaf and Elizabeth Rayhel, was published in early 2019.
Dr. Deem received the Virginia-Maryland College of Veterinary Medicine's Lifetime Achievement Award Alumni. This award was instituted in 2014 in recognition of the College's 30th anniversary and Dr. Deem will be the fourth recipient of this prestigious honor. The Lifetime Achievement Award recognizes an alum for exemplary and sustained accomplishments in veterinary medicine and demonstrable positive impact. Dr. Deem received this award during the University's spring commencement on May 11, 2019. Other recent awards that Dr. Deem has received include the St. Louis Academy of Science 2017 Trustees Award and a 2018 Honorary Inductee of the University of Missouri's Gamma Eta Chapter of the Delta Omega Public Health Honorary Society. She currently serves as the American Association of Zoo Veterinarians President Elect (2022-2023).
Education
Diplomate - American College of Zoological Medicine following Residency in Wildlife and Zoological Medicine, University of Florida
Ph.D. - Veterinary Sciences (Epidemiology), University of Florida
DVM - Virginia-Maryland Regional College of Veterinary Medicine
B.S. - Virginia Polytechnic Institute and State University
Areas of Expertise
Conservation Medicine
One Health
Clinical Zoological Medicine
Epidemiology

---
You can follow her on Twitter @deemsharon or at her website www.drsharondeem.com.