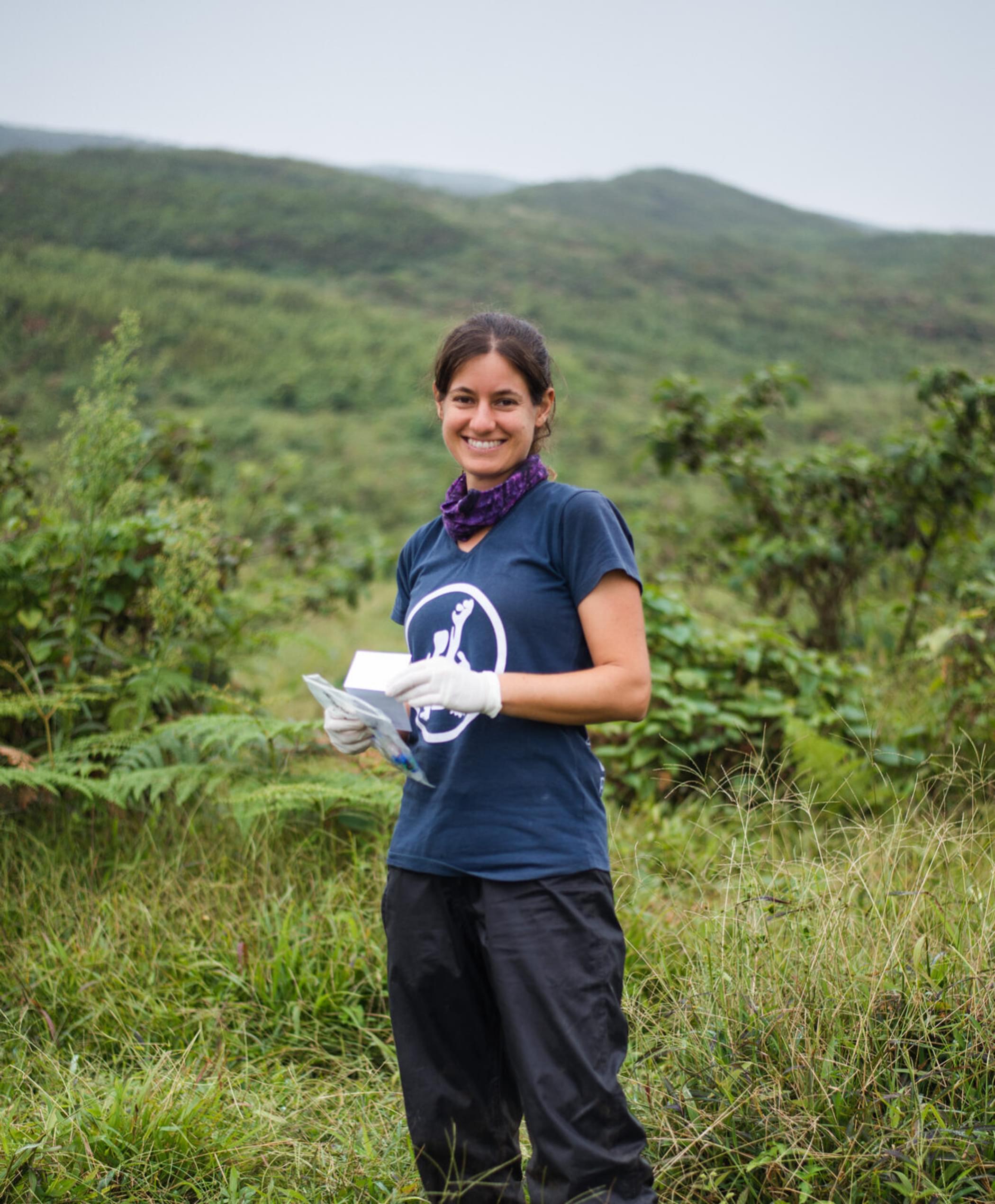 Ainoa Nieto Claudin, DVM, Ph.D.
Wildlife Veterinarian, Galapagos, Ecuador
Ainoa is a Spanish wildlife veterinarian with a DVM and PhD on veterinary medicine both from the Complutense University of Madrid. Passionate about medicine and conservation since she was a kid, she worked at the Zoo of Madrid in 2008 and in several wildlife rescue centers in Latin America from 2009 to 2011. She moved to the Galapagos Islands (Ecuador) in November 2011 and had the opportunity to contribute with different organizations, as well as experience the challenges of working and living in one of the most pristine reserves around the world. Ainoa has been collaborating with ICM since 2016 and was employed as a research assistant from 2018 through 2022. From 2016 to 2021 she worked for the Charles Darwin Foundation as laboratory manager and research assistance, while conducting her PhD studies on giant tortoise health. In 2021, she became the principal investigator of the Galapagos Tortoise Movement Ecology Programme and for the last few years she was fully dedicated to promote wildlife health, conservation, and education in Galapagos. She is currently affiliated with ICM to support One Health projects around the world.

Education
Ph.D. Complutense University, Spain
DVM – Complutense University, Spain
Areas of Expertise
Conservation Medicine and One Health
Animal surgery and medicine
Chelonian health and conservation
Field and laboratory techniques including molecular diagnostics