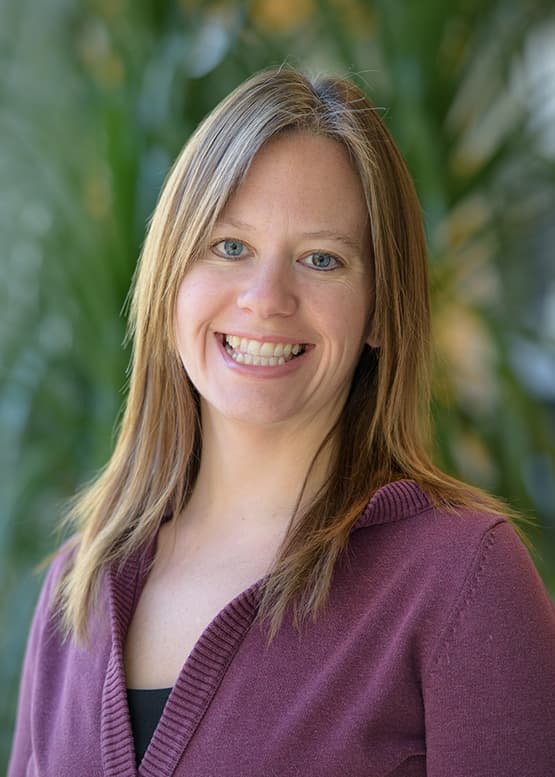 Program Analyst, AZA Reproductive Management Center

Education
Ph.D.—Animal Science, University of Maryland
M.S.—Animal Science, University of Maryland
B.A.—Biology, University of Maine at Machias
Areas of Expertise
Data Analysis and Experimental Design
SAS programming
Reproductive Physiology
Genetics
Endocrinology
About Ashley Franklin
Ashley joined the Association of Zoos and Aquariums (AZA) Reproductive Management Center in March 2017. As Program Analyst, her primary responsibilities include managing the Center's database, analyzing data from database records of contraception use for efficacy, safety and reversibility, conducting Reproductive Viability Analyses (RVA) to investigate factors affecting reproductive success in SSP managed populations, and modeling the effects of different reproductive strategies on the genetics and demographics of populations (Lifetime Reproductive Planning; LRP) as a strategy to manage captive populations. Additional responsibilities include managing the Suprelorin, MGA feed, and MGA liquid programs.
Prior to coming to Saint Louis, Ashley was a Reproductive Biology Post-Doctoral Fellow at the Point Defiance Zoo & Aquarium in Tacoma, WA. Her post-doctoral research was focused primarily on sperm cryopreservation for the red wolf Species Survival Plan (SSP). In addition, she evaluated the effects of translocation for the formation of new reproductive pairs on estrous cycling and breeding success in the red wolf.
Ashley's interest in captive breeding programs first began when she interned in the mammals department of the Caldwell Zoo in 2005. She went on to graduate school to obtain a Master's degree at the University of Maryland studying quantitative genetics, specifically the effect of inbreeding on the adaptive potential of small, closed populations, using flour beetles as a model species. With a desire to work on a problem facing a zoo-based population, Ashley pursued a Ph.D., working in collaboration with the Smithsonian Conservation Biology Institute and the Cheetah Conservation Fund (Namibia) to study the effect of genetics, stress, and inflammation on AA amyloidosis prevalence among captive cheetahs. It was during her tenure as a graduate student that Ashley gained a strong interest in the analysis of biological data, began teaching biostatistics and experimental design to both undergraduate and graduate students, and worked as a statistics consultant.
For a complete list of Ashley's published works, visit her Research Gate profile.