Ella's Story
In June 2008, Ella, a California sea lion, was found as a pup stranded on a California beach without her mom and with her umbilical cord still attached. She was weak, injured and underweight. After three unsuccessful attempts to rehabilitate and re-release her, she was deemed non-releasable by the United States government.
Ella was nursed back to health and then found her home in the zoo and aquarium world. Before moving to the Saint Louis Zoo, Ella lived at OdySea Aquarium in Scottsdale, Arizona.
Meet Me in Saint Louis!
Ella made her move from Arizona to Missouri the way a human would: by airplane! Not exactly the way a human would, but Ella traveled with Dr. Chris Hanley, Director of Animal Health. Ella had a short layover in Memphis then continued on to Indianapolis.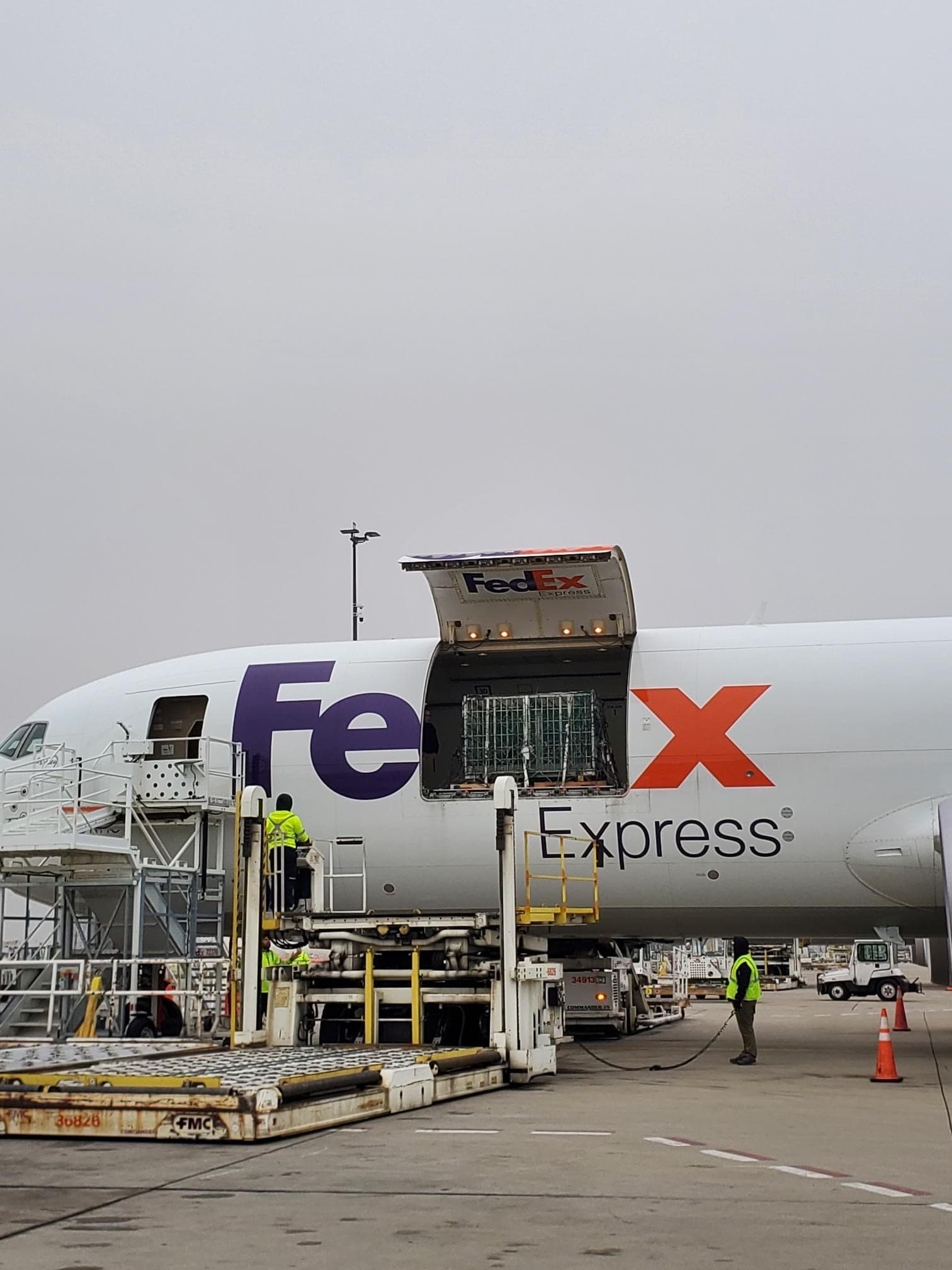 Once she arrived in Indianapolis, Ella's crate was loaded into a van where Kyle, Zoological Manager of Pinnipeds at the Saint Louis Zoo met her. The trio drove for four hours to the Zoo.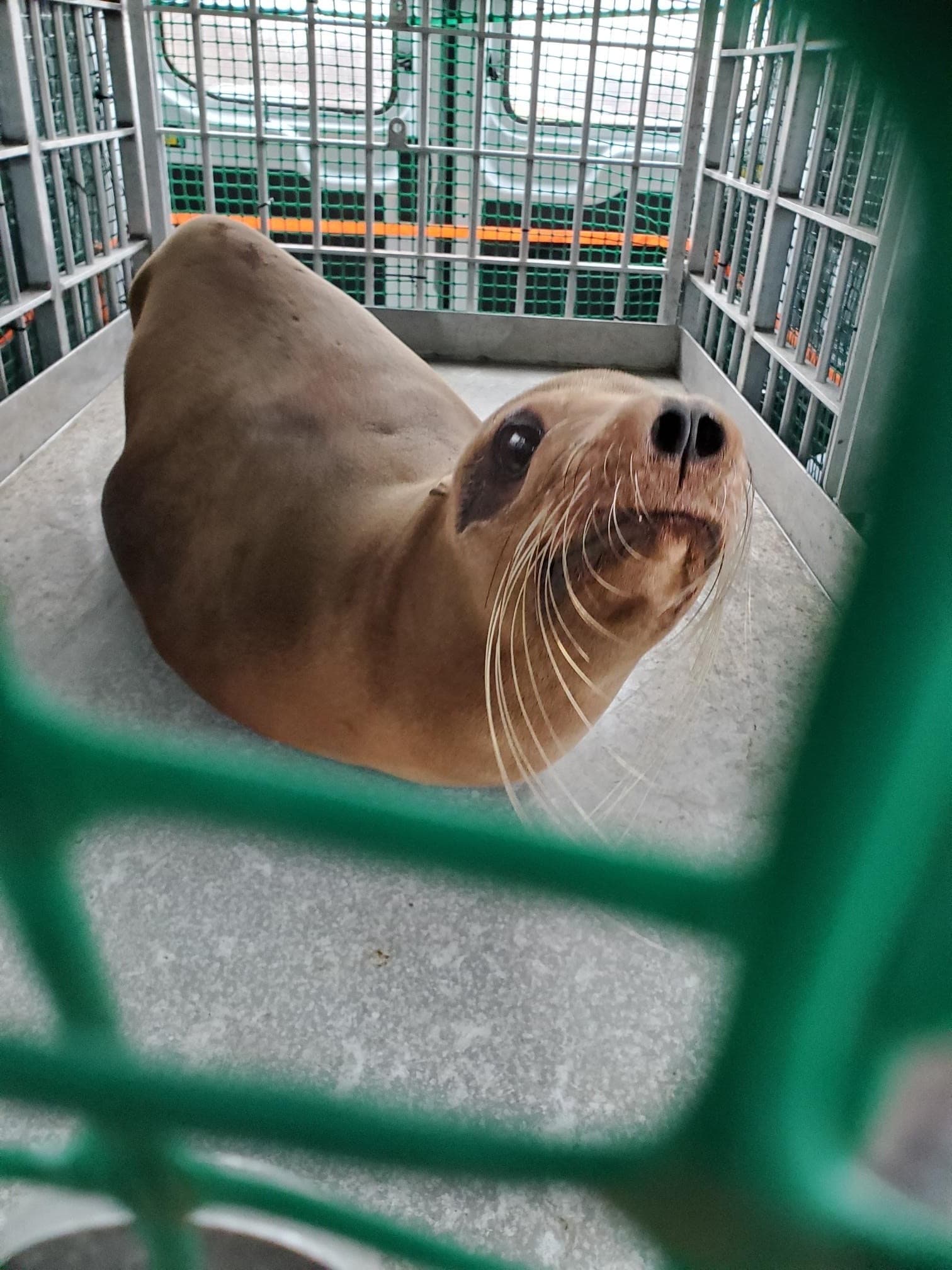 As with any animal that is transferred to the Zoo, Ella was quarantined for a short period of time at the veterinary hospital before joining the rest of the pinnipeds in Judy and Jerry Kent Family Sea Lion Sound in December 2022.

Home, Sweet Home in Sea Lion Sound
Since joining us at the Saint Louis Zoo, Ella has met every sea lion and harbor seal and has formed relationships with all of her trainers. Ella quickly found her place in the social group but her most rewarding and reinforcing relationships seem to be with people. Most mornings, Ella is eagerly waiting to greet the keepers with an adorable fuzzy muzzle and an enthusiastic vocalization.
Ella is very intelligent, just like all of our pinnipeds. Before moving to Saint Louis, Ella learned over 120 behaviors utilizing positive reinforcement! Ella has continued to thrive as a participant in our training program. While many of the behaviors she previously learned are the same or similar to those trained at Sea Lion Sound, the trainers have modified some specific behaviors to help her fit into our programs. We have changed some of the hand cues that trainers use to ask for certain behaviors and we also adjusted the behavioral criteria for others.
For example, Ella previously learned how to paint with a brush attached to a Frisbee. The paintbrush all of the sea lions at Sea Lion Sound use is attached to a wooden dowel that they hold in their mouths. While this may not seem like that big of a difference, it was a huge deal for Ella! She did not like the texture of the wooden dowel in her mouth and would drop it almost immediately after we asked her to hold it, so we made one out of PVC specifically for her.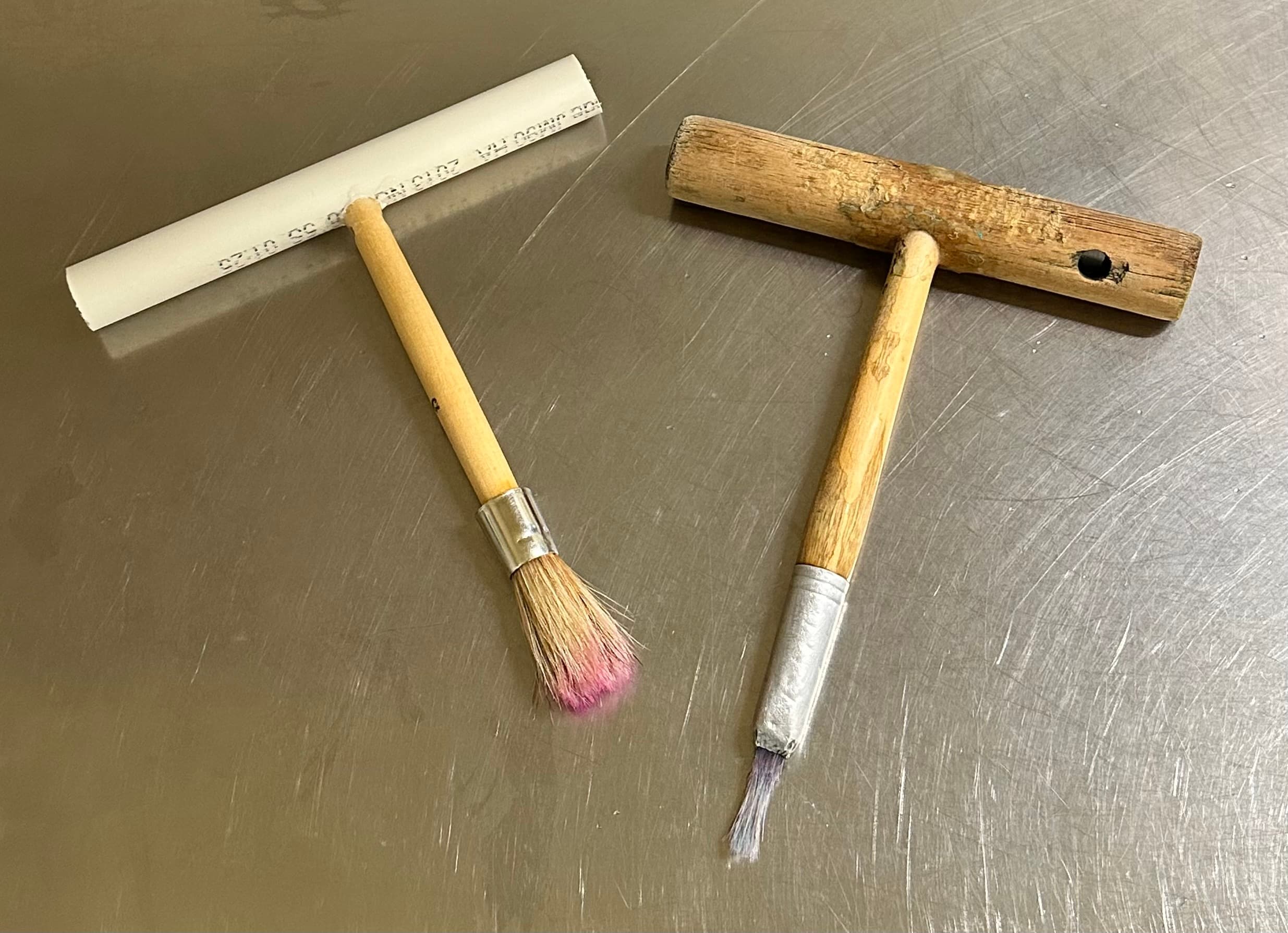 Since making this small adjustment, Ella has been creating beautiful artwork which can be purchased through the Saint Louis Chapter of the American Association of Zookeepers!
Ella has some behaviors that are unique to just her. Ella can give not one, not two, but three different vocalizations on cue! She also can do an upside-down clap on land and in the water and a "ballerina" behavior during which Ella twirls in the water with her flipper touching her nose. She is in the process of learning many Sea Lion show behaviors the other sea lions know including a front flipper walk, shark impression and climbing up to the high dive. We are excited to show off all of Ella's behaviors and training progress during shows throughout the summer.
While we are still trying to find enrichment items that Ella will interact with, she has taken quite a liking to basking in the sunshine on the rocks around Sea Lion Sound when her training sessions are completed for the day. The next time you see a sea lion laying out on the rocks, pay attention to their whiskers. If they're EXTRA LONG, that's Ella! Be sure to say hello to Ella and give her a warm St. Louis welcome!
How to Help
Even though Saint Louis is in the center of the country, your actions do matter, and you have the ability to make a profound positive impact on animals near and far.
Don't feed or interact with wildlife. Not only could it make them reliant on people for food, but many foods that are tasty for us to eat are dangerous for animals.
Participate in river clean-ups.
Ensure your trash reaches the proper receptacle, and if you see litter lying around, pick it up.
Reduce the use of single-use plastics or find creative ways to repurpose them.
Find reusable alternatives to single-use plastics, whenever possible.
Recycle!
While we are unsure what contributed to Ella being stranded, there are many ways to help protect sea lions in the wild:
Purchase and consume sustainable seafood.
Support marine mammal stranding centers.
If you ever encounter wild sea lions on the beaches or waterways along the west coast, do not approach them! Sea lions are protected under the Marine Mammal Protection Act, which states that you should stay at least 150 feet away from them.
In addition to visiting Ella and the rest of the pinnipeds at the Saint Louis Zoo, check out other AZA-accredited zoos and aquariums across the country!