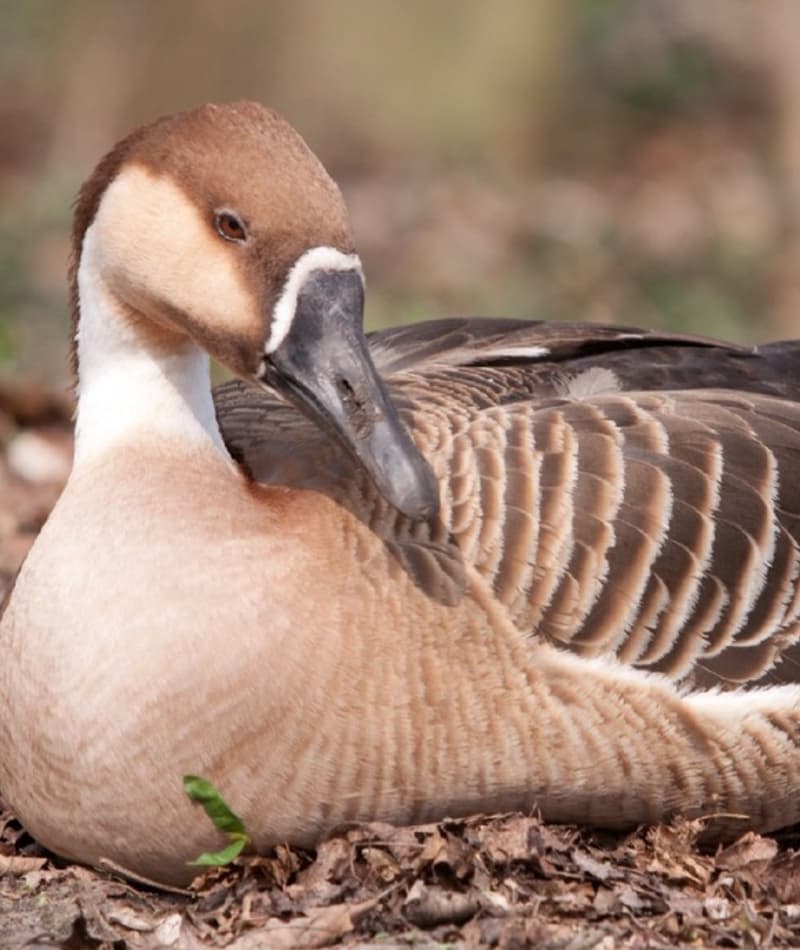 Swan Goose
Anser cygnoides
Did you know?
The neck is strikingly colored' the back side is dark brown and the front is a pale cream color.
The bird's bill is also distinctive: it's all black but a bright white band separates it from the head.
Farmers sometimes use the domesticated form of this goose for weeding their crops.
These birds have been raised for their eggs.
Swan or Goose?
Its name might be confusing, but this large goose is named for its long, swan-like neck.
Vegetarian Goose
The swan goose often grazes on land, feeding exclusively on plants.
Threat Level
Unknown

Common

Near Threatened

Threatened

Endangered

Critically Endangered

Extinct in the Wild
Threatened
The Swan Goose faces a high risk of extinction in the wild.
Range
North central Asia, including Siberia and northern China
Habitat
Near water in floodplains, marshy meadows, riverbeds, steppes, even mountainour areas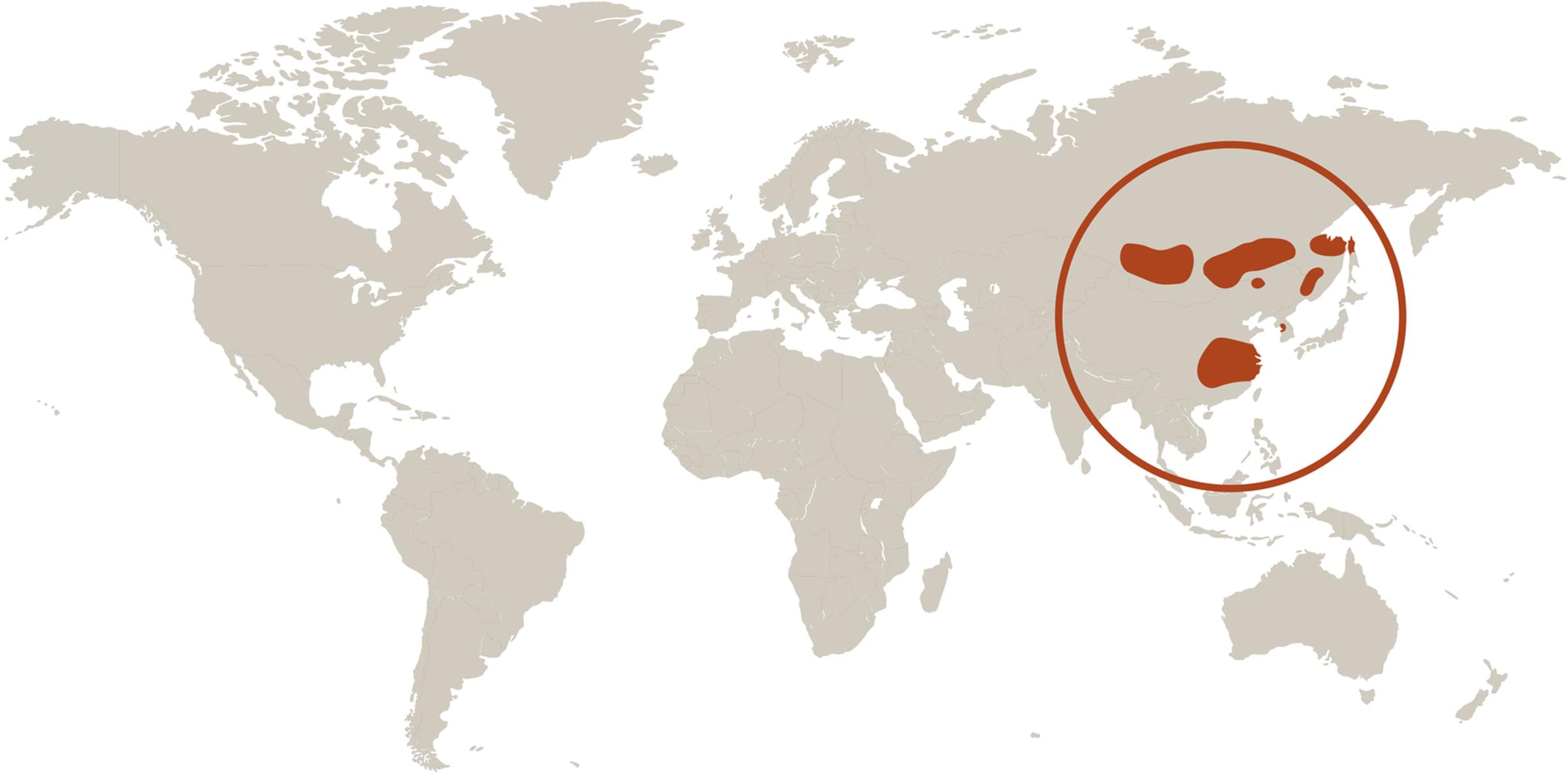 We care about swan geese
The Saint Louis Zoo supports swan geese at the North Lake in The Wild.

Find this animal in The Wild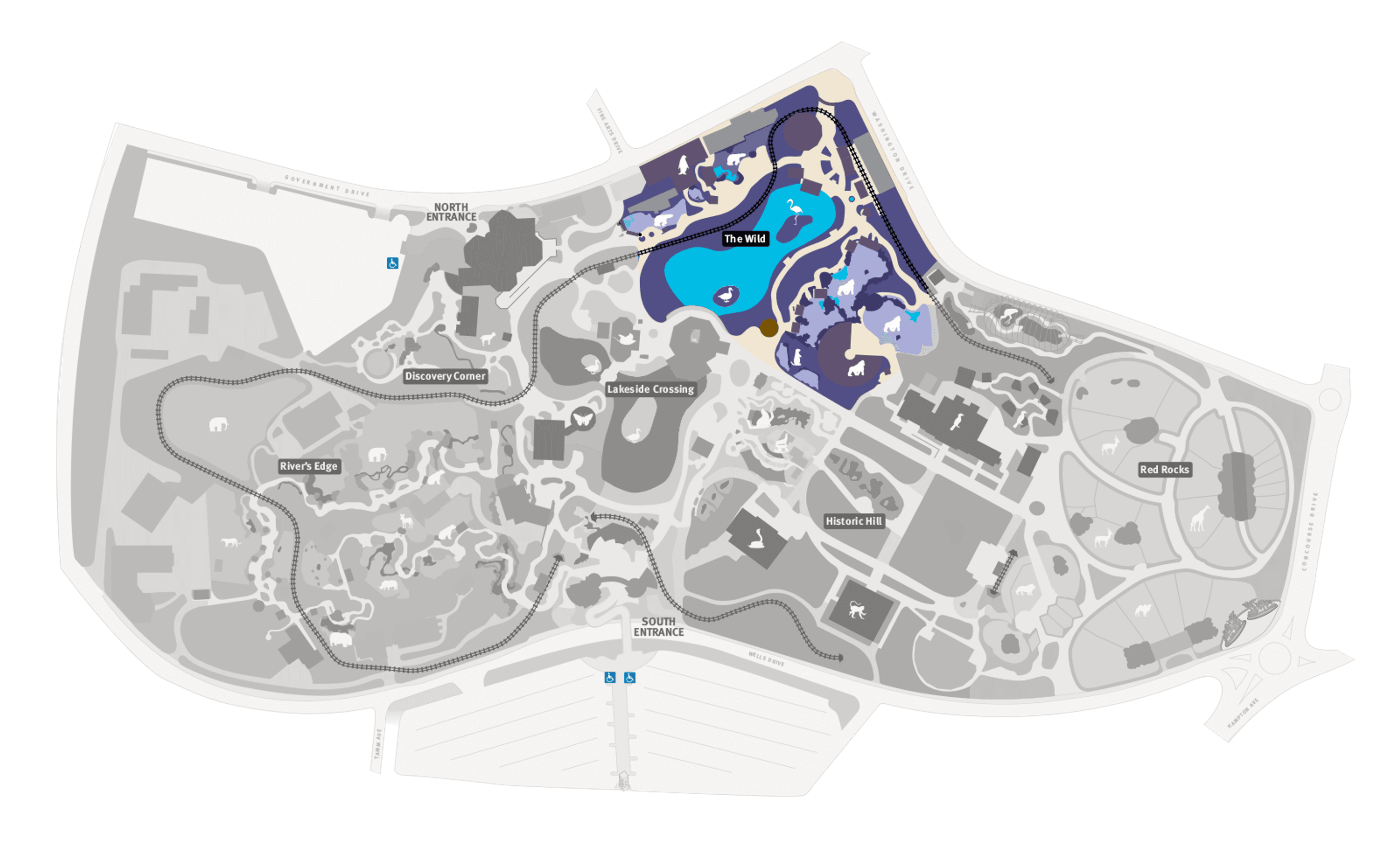 SAINT LOUIS ZOO ZONE
The Wild
You'll find penguins, puffins, grizzly bears, gorillas, chimpanzees, to name a few. And while visiting, you can take a ride on the Conservation Carousel or hop aboard and ride the Zooline Railroad. There are also gift shops and eateries you can enjoy.
Explore The Wild