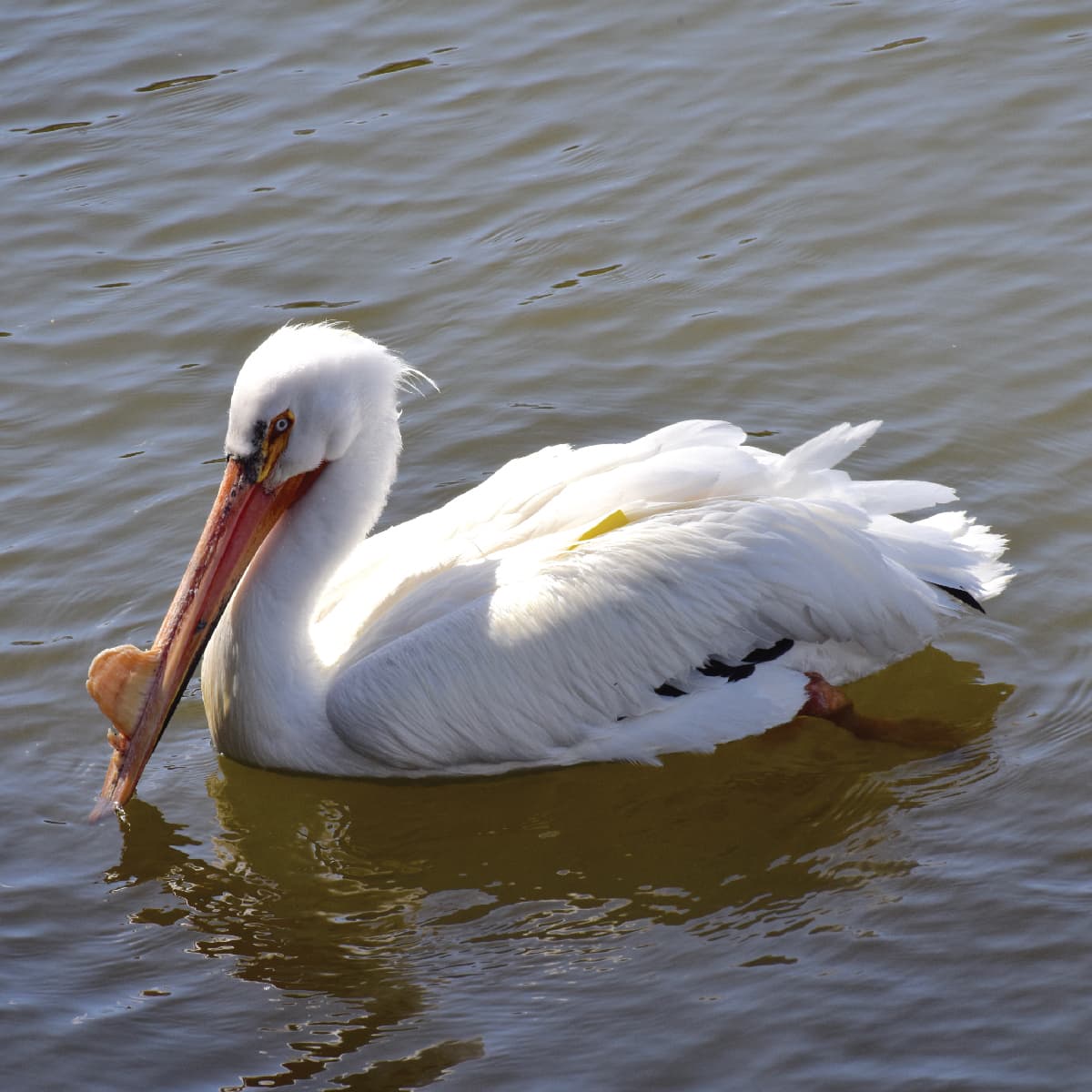 American White Pelican
Pelicanus erythrorhynchos
Did you know?
It is one of the largest birds in North America.
The body of a big adult can measure more than 4 feet in length, with a wingspan of more than 8 feet.
Males and females look alike.
Missouri residents can catch a glimpse of migrating pelicans in April and October.
They mostly stay inland during breeding season.
The Look of Love
During breeding season, both male and female white pelicans develop a large bump or "horn" on the top of their beak. When breeding season is over, the horn falls off.
Friendly Feast
Unlike brown pelicans, American white pelicans hunt in groups. They surround a group of fish and then try to herd the fish together so they can scoop them up in their bills.
Threat Level
Unknown

Common

Near Threatened

Threatened

Endangered

Critically Endangered

Extinct in the Wild
Common
The American White Pelican is widespread and abundant.
Habitat
Estuaries, coastlines, freshwater lakes, marshes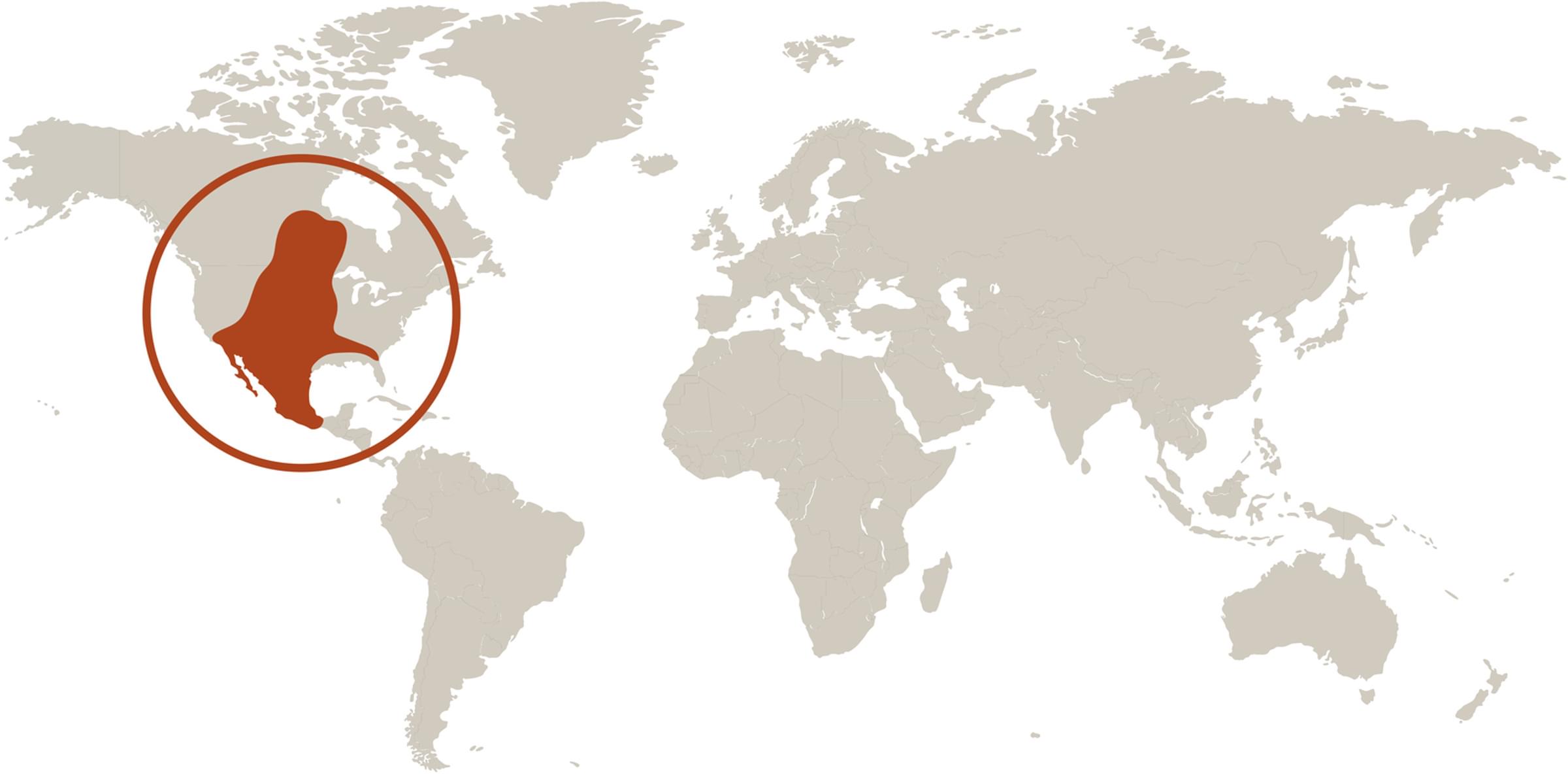 We care about American White Pelicans
The Saint Louis Zoo supports American white pelicans at the North Lake in The Wild. Learn more about how we are helping wildlife around the world.
Dedicated to Conservation

Find this animal in The Wild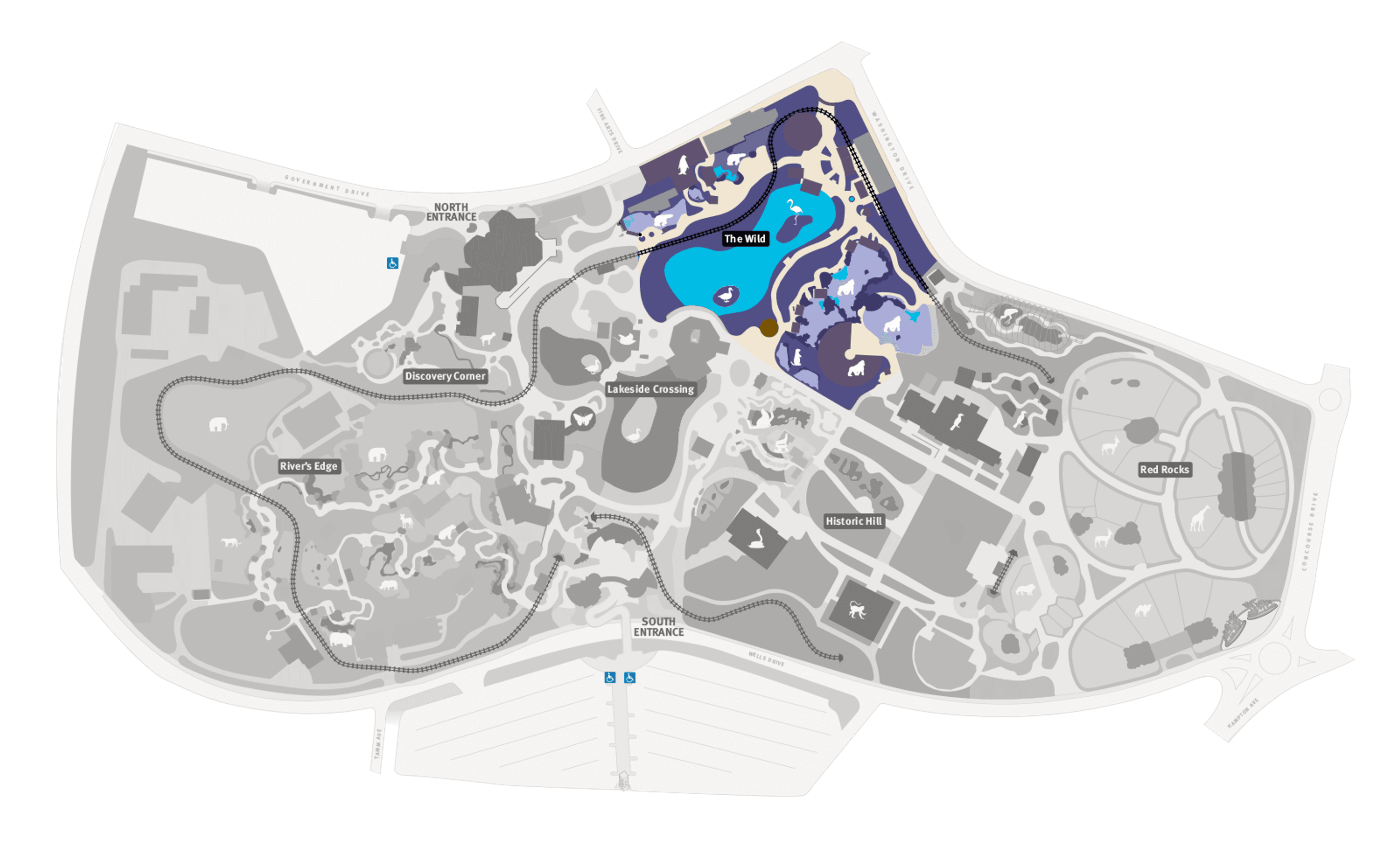 SAINT LOUIS ZOO ZONE
The Wild
You'll find penguins, puffins, grizzly bears, gorillas, chimpanzees, to name a few. And while visiting, you can take a ride on the Conservation Carousel or hop aboard and ride the Zooline Railroad. There are also gift shops and eateries you can enjoy.
Explore The Wild