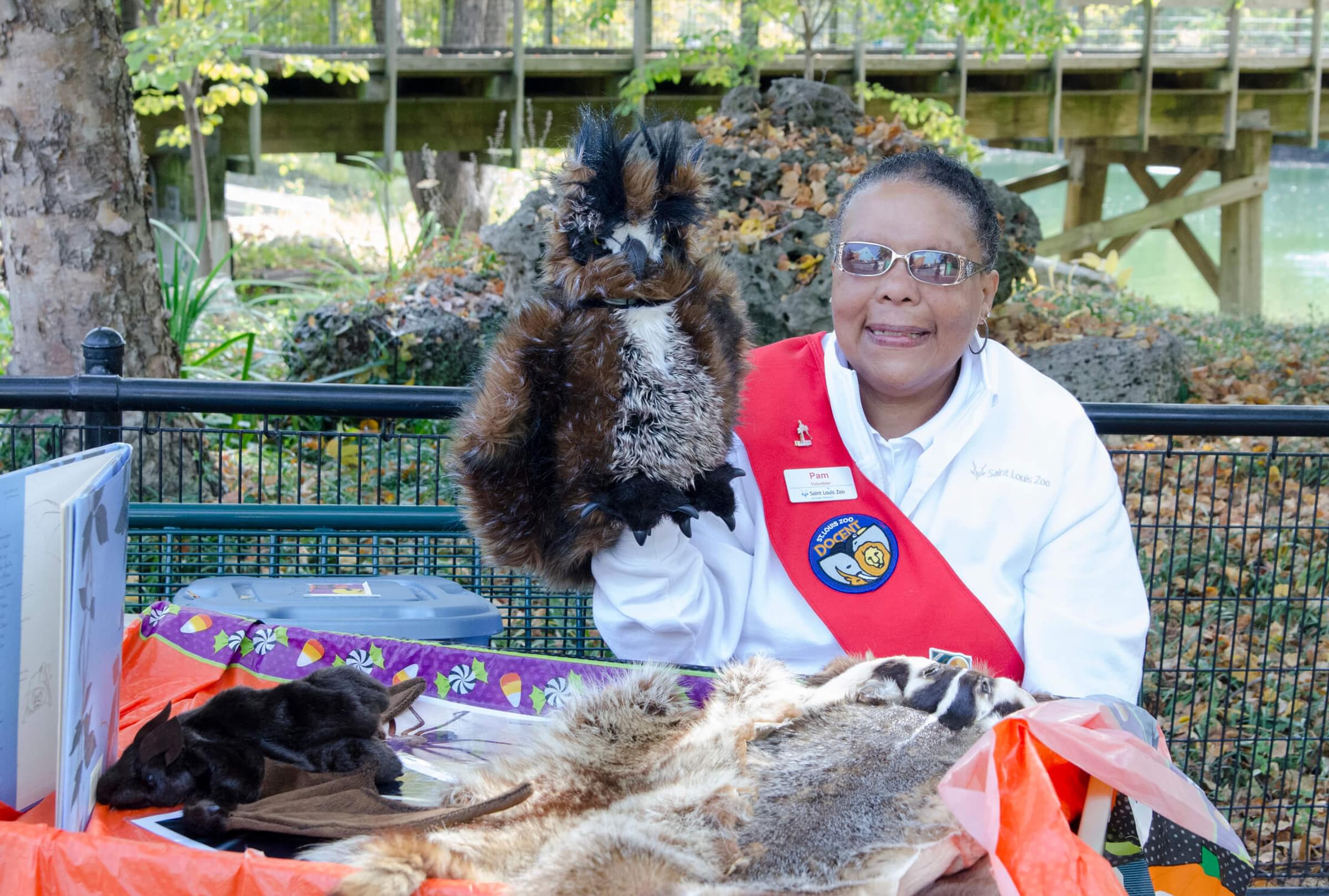 Zoo Docents
Make a Difference! Join the Fun!
Share Your Love of Animals
Do you love animals and people? Are you passionate about wildlife and wild habitats? Would you like to be a part of the Saint Louis Zoo's efforts to help our visitors and the greater community understand and appreciate nature? Do you have a little time on your hands? Then you might want to consider becoming a Saint Louis Zoo docent.
Engage with Zoo guests about animals, wildlife and conservation throughout the Zoo and at special events.


Participate in continuing education courses taught by Education Department staff and various Zoo staff.

Satisfaction — You help others understand the natural world

Friendship — You meet and work with others who share your interests
Knowledge —You learn new skills and receive training in interpretation, zoology and conservation
Fun and excitement — You are a part of a world-class Zoo!
Visit our volunteer section for contact information.
Attend the Zoo's 1-day information volunteer training session
Interview with the Docent Recruitment Committee
Complete docent basic training
You may shadow a docent by accompanying him/her while they work.

Docents must be 18 years of age or older and able to volunteer a minimum of 37 hours per year.

Some people become Zoo docents because they love working with animals. If you're seriously interested in knowing what it takes to be a zookeeper, you might want to read more about careers in conservation. Here you can find out how to prepare for a career in zoos, aquaria, and other wildlife organizations.

Contact Us
Want to join the team of nearly 200 dedicated Education Volunteers and Docents at the Saint Louis Zoo? Contact the Manager of Docents and Interpreters at (314) 646-4548 or the Docent Administrative Assistant at (314) 646-4723.