Marlin Perkins
From 1962 - 1970, R. Marlin Perkins was only the second, full-time Director or the Saint Louis Zoo.
As an avid snake lover and television personality, Marlin Perkins love for animals reached households across the United States.
Explore the History of Marlin Perkins and the impact he made on the Saint Louis Zoo.
Born, March 28, 1905
Marlin Perkins was born in Carthage, Missouri, on March 28, 1905. He was interested in animals throughout his life. At the age of seven, he was creating his own zoo: a collection of mostly snakes, mice, earthworms and toads on his Aunt Laura's farm where he lived for nine years following the death of his mother, Mynta Mae (Miller) Perkins. Later Marlin moved back home to Carthage with his father, Jasper County lawyer and judge, Joseph Dudley Perkins.
Marlin's interest in animals continued to grow, and he enrolled in zoology at the University of Missouri -- Columbia. At the age of 21, he quit school to apply for work at the Saint Louis Zoo. He was hired on the spot as a member of the grounds crew, $3.75 a week.
His Love of Snakes
From the very beginning of his job, Marlin made his love of snakes known to Zoo Director George Vierheller. Two weeks later Vierheller placed Marlin in charge of six reptiles -- the Zoo's entire collection. Marlin developed the collection and designed cages for a reptile exhibit which, contrary to the Zoo's Board of Directors' expectations, drew large crowds. A permanent exhibition was approved. Within two years of his employment at the Zoo, Marlin was named Curator of Reptiles. During the following 11 years, Marlin added to the collection to a total of 500 animals.
Onto the Big Apple
From 1938 to 1944 Marlin was director of the New York Zoological Gardens in Buffalo. In 1944 he was hired by the Lincoln Park Zoo as director. It was in Chicago in 1945 that Marlin's career moved into television. He became a national figure with a live show called "Zoo Parade," a program featuring animals from Lincoln Park Zoo. With this program, Marlin utilized the theatrics of animal behavior by displaying an animal live on the air and accompanying it with a monologue on the animal's habitat, behavior and genetic history. In 1949, the program went national and was carried coast to coast until its end in 1955
Back to St. Louis
In 1962 Marlin returned to the Saint Louis Zoo as its second full-time director and began working on "Mutual of Omaha's Wild Kingdom," which earned four Emmys. In his programs, Marlin followed migrating reindeer in Lapland, hog-tied alligators in the marshes of the Florida Everglades, and dived into the water off Australia's Great Barrier Reef looking for sea serpents. He televised travels through the world's jungles, velds and deserts -- places few of his viewers had ever seen.
Ecologist, Explorer and Beyond
He became recognized as a strong voice in favor of ecology long before the cause came into fashion, and he had an ability to express love and respect for animals on his show as well as warn viewers that extinction is forever. He also worked to enlighten people about animals that are feared or killed because of superstitions. During its run on television, the program was shown on 200 stations in North America and in more than 40 countries worldwide.
Marlin was also the zoologist for Sir Edmund Hillary's expedition in 1960 to climb Mount Everest in the Himalayas. His job was to investigate the Abominable Snowman. He found that the footprints were those of smaller animals such as foxes. These were melted together from the heat of the sun making them look larger and subsequently identified as the foot tracks of the Snowman.

Marlin received an American Education Award in 1974 and was granted honorary doctoral degrees from the University of Missouri -- Columbia; Northland College in Ashland, WI.; Rockhurst College in Kansas City, MO.; MacMurray College in Jacksonville, IL.; and College of St. Mary in Omaha, NE. He retired as director of the Saint Louis Zoo in 1970 but remained active in community and conservation projects up to the time of his death. He died on June 14, 1986, of cancer at his home in Clayton, MO. In 1991 the Saint Louis Zoo founded the Marlin Perkins Society, to carry on his dream for conserving endangered species and nurturing their existence.

Become a Member of the Marlin Perkins Society
Show your support for the Saint Louis Zoo and the passion shared by Marlin Perkins.
Learn more
Saint Louis Zoo Directors:
A Historical Overview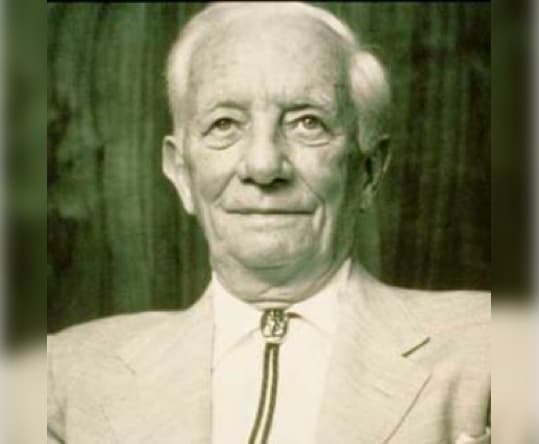 George P. Vierheller
1922 - 1962
When Vierheller retired in 1962 after more than 40 years at the Zoo, he was a legend in the zoo world … and one of the most photographed men in St. Louis.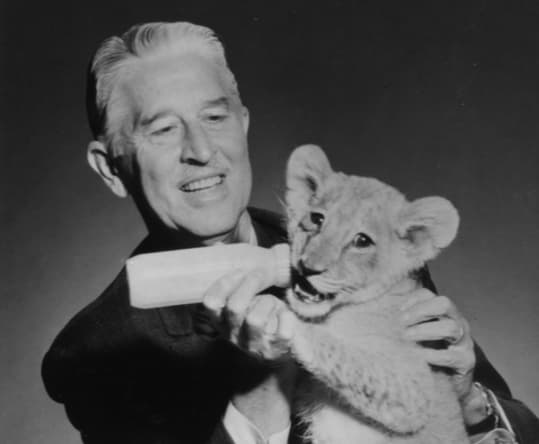 R. Marlin Perkins
1962 - 1970
Perkins always had an interest in animals. He studied zoology at the University of Missouri-Columbia. At the age of 21, he quit school to apply for work at the Zoo. He was hired on the spot as a member of the grounds crew, at $3.75 a week.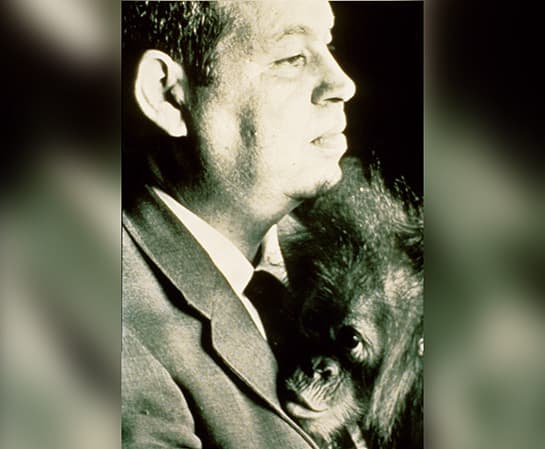 William J. Hoff
1970 - 1973
Hoff was born on Dec. 9, 1926, in Chicago, Illinois. He was a host, writer and photographer for the "Your Zoo" television show in Cincinnati from 1962 to 1968, and the "Saint Louis Zoo Show" from 1968 to 1973.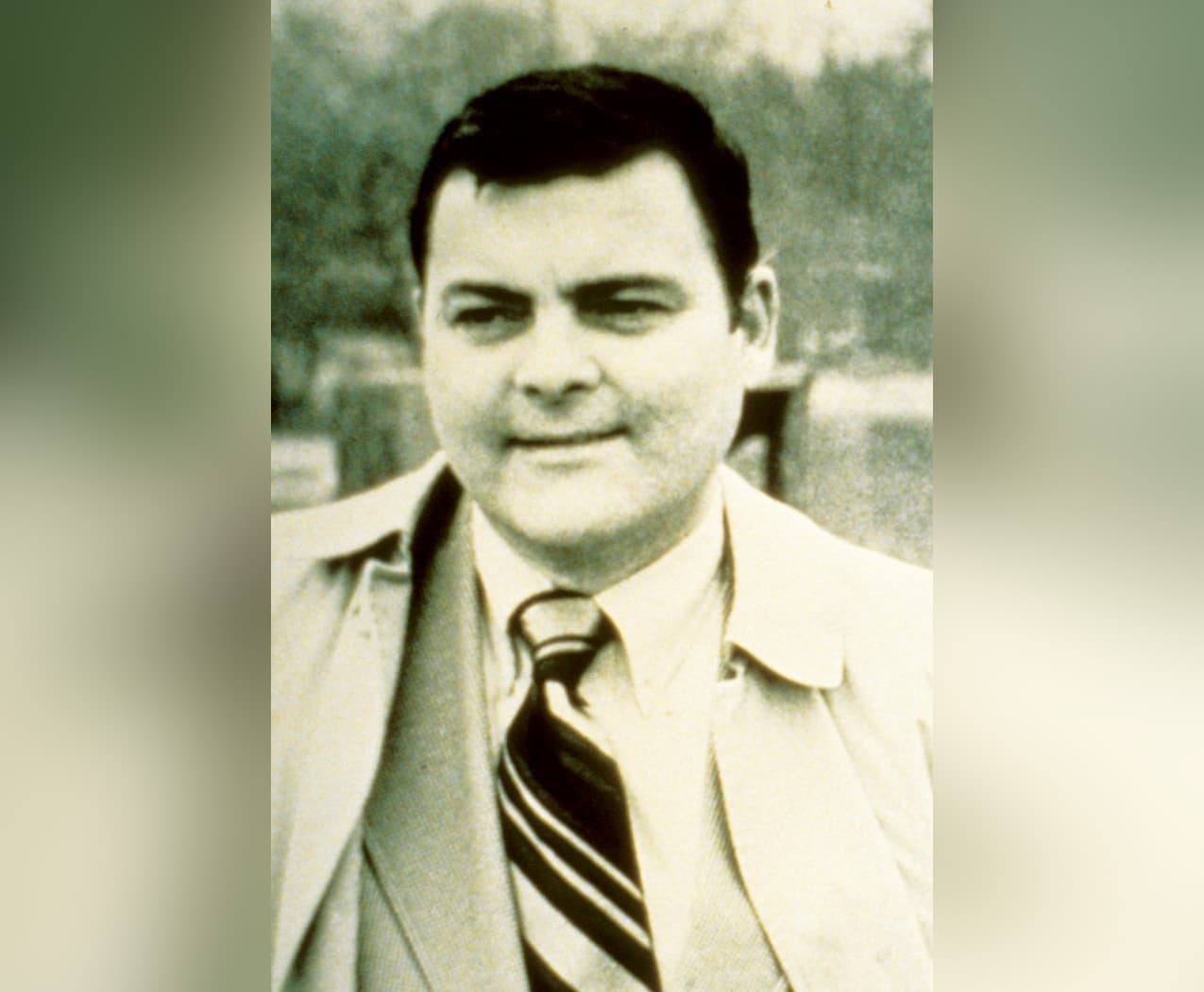 Robert T. Briggs
1973 - 1975
Briggs was no stranger to the Zoo when he was hired. He advocated for the passage of tax support that would fund organizations within the Zoo Museum District. During Briggs' tenure, much-needed infrastructure repairs began at the Zoo, and the Cheetah Survival Center was completed. He admitted to being no animal expert, but he had always been a Zoo buff and was hired to continue to help with public relations for the Zoo.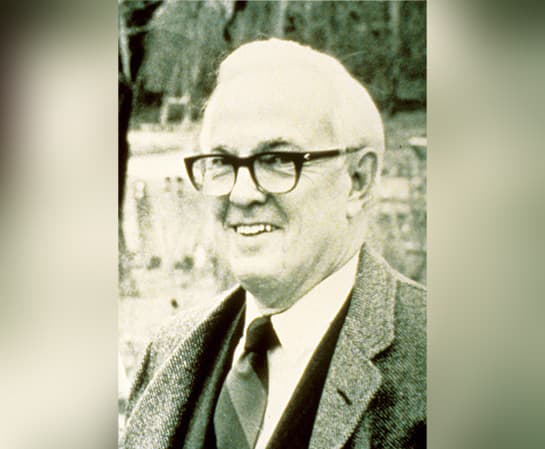 Richard D. Schultz
1975 - 1982
Schultz came to the Zoo as Director of Finance in 1973. He was a certified public accountant and was hired to oversee the management of the new tax money. When Briggs resigned in early 1973, Schultz was named Zoo Director. During his seven years as Zoo Director, Big Cat Country opened and the Primate House, Reptile House (which reopened as the Herpetarium) and Bird House underwent major renovations.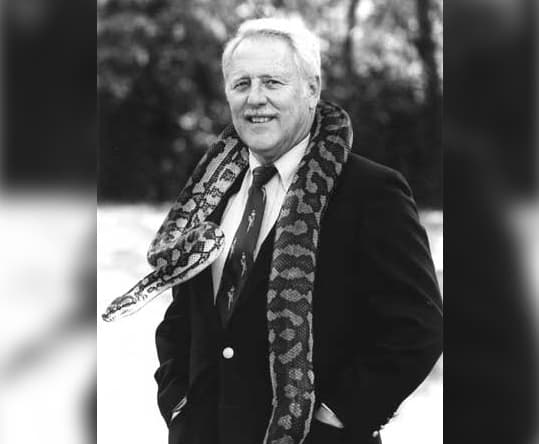 Charles H. Hoessle
1982 - 2002
Hoessle joined the Zoo in 1963 as a reptile keeper. He worked his way up the ladder and served as Curator of Reptiles, Curator of Education, General Curator and Deputy Director. In 1964, he established the Zoo's Education Department. After he assumed the role of Zoo Director, he helped transition the Zoo from animal shows to a focus on conservation, education and research. The Charles H. Hoessle Herpetarium is named in his honor.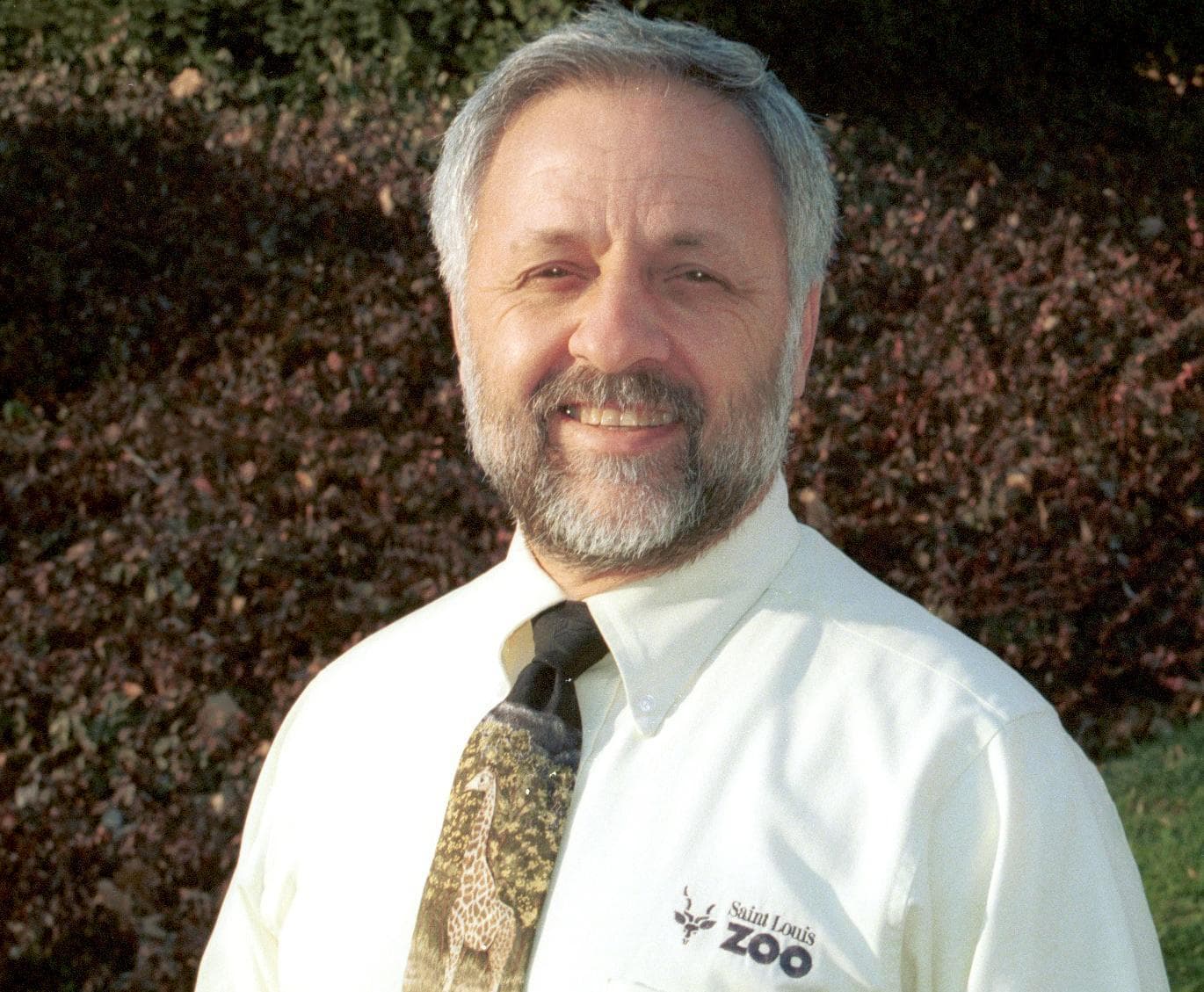 Dr. William J. Boever
2002 - 2007
Dr. Boever was the Zoo's first full-time veterinarian, a position he took in 1970. He established the nation's first veterinary residency in Zoo Animal Medicine, a joint program with University of Missouri College of Veterinary Medicine, in 1974. He went on to become the Zoo's Director of Research and Senior Staff Veterinarian, and then Director of Zoological Operations. He also helped guide the construction of the Endangered Species Research Center & Veterinary Hospital, which opened in 1993.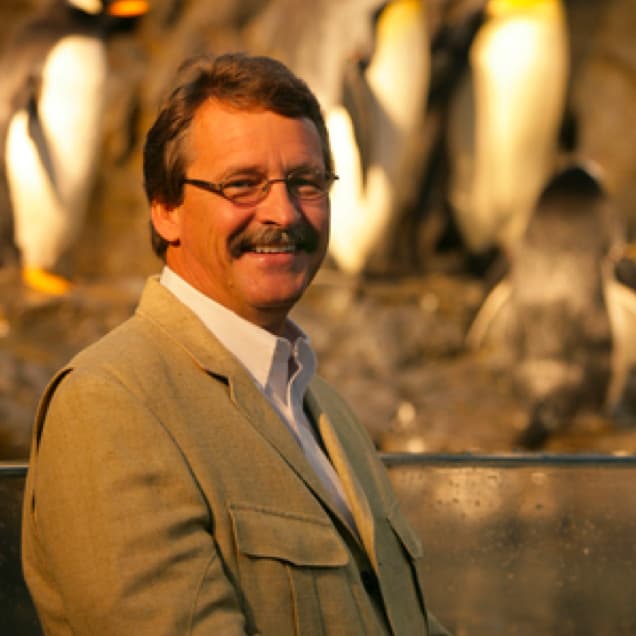 Jeffery P. Bonner, Ph.D.
2002-2021

In April 2002, Dr. Bonner was appointed President and Chief Executive Officer of the Zoo. In 2009, his position was endowed by the Dana Brown Charitable Trust. Significant achievements under Dr. Bonner's leadership include the launch of Saint Louis Zoo WildCare Institute; the establishment of Saint Louis Zoo Institute for Conservation Medicine; and acquisition of a 425-acre property in north St. Louis County, named the Saint Louis Zoo WildCare Park.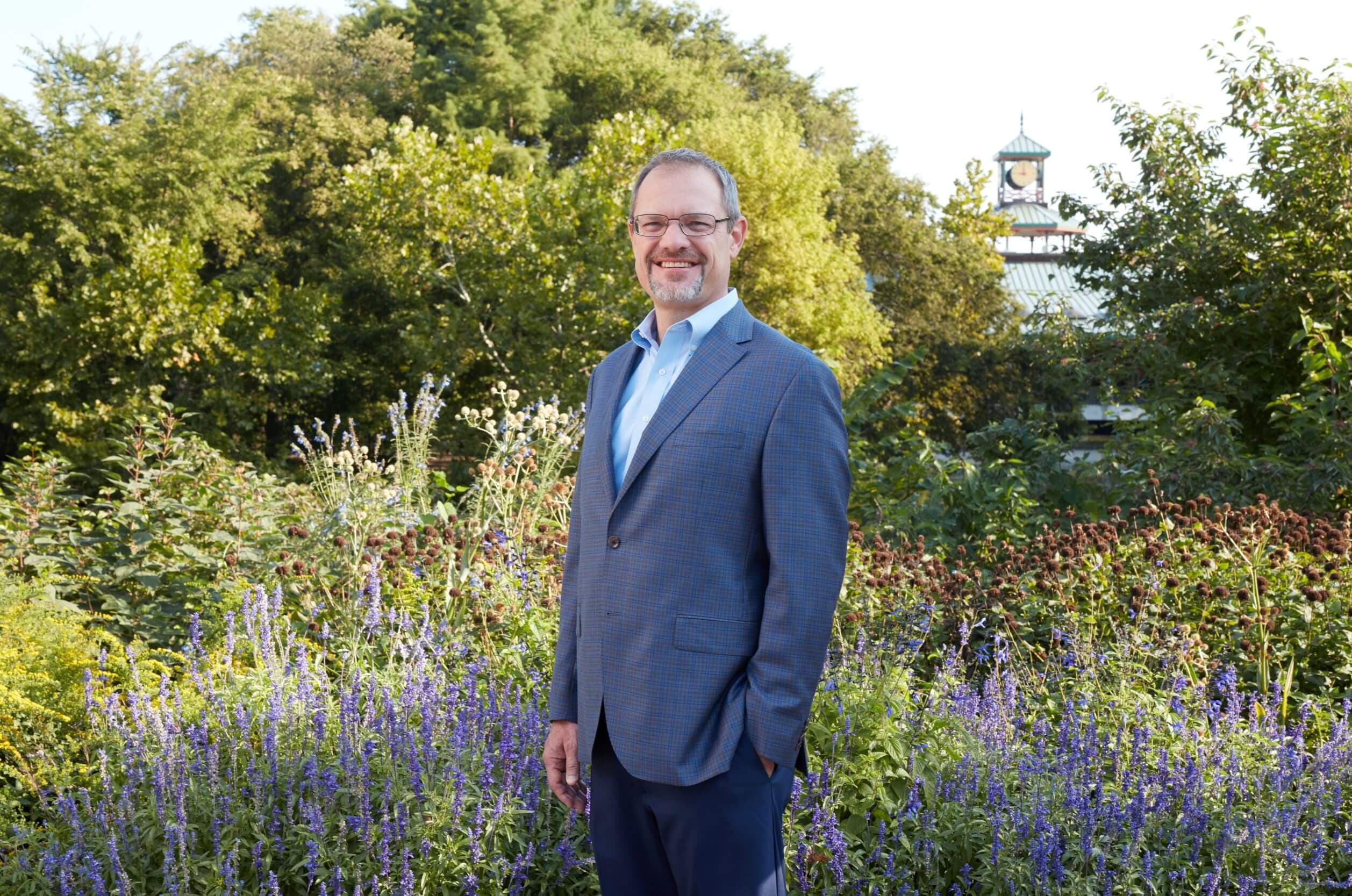 Dwight Scott
2022-Present
Scott assumed the position of Dana Brown President & CEO on Jan. 3, 2022. He brings diverse experience with accredited zoos to his position. He started his zoo career in 1994 as an Animal Keeper at Kansas City Zoological Gardens. He then became part of the animal management team that helped build and create Disney's Animal Kingdom. After his time at Disney, Dwight went to Oklahoma City Zoological Park and Botanical Garden, where he went from Assistant Curator of Mammals to Curator of Mammals to Director of Animal Management. Dwight then went to Tulsa Zoo & Living Museum where he was Assistant Director. He then went back to Oklahoma to become their Executive Director & CEO. After Oklahoma, Dwight went to San Diego Zoo to become their Executive Director.