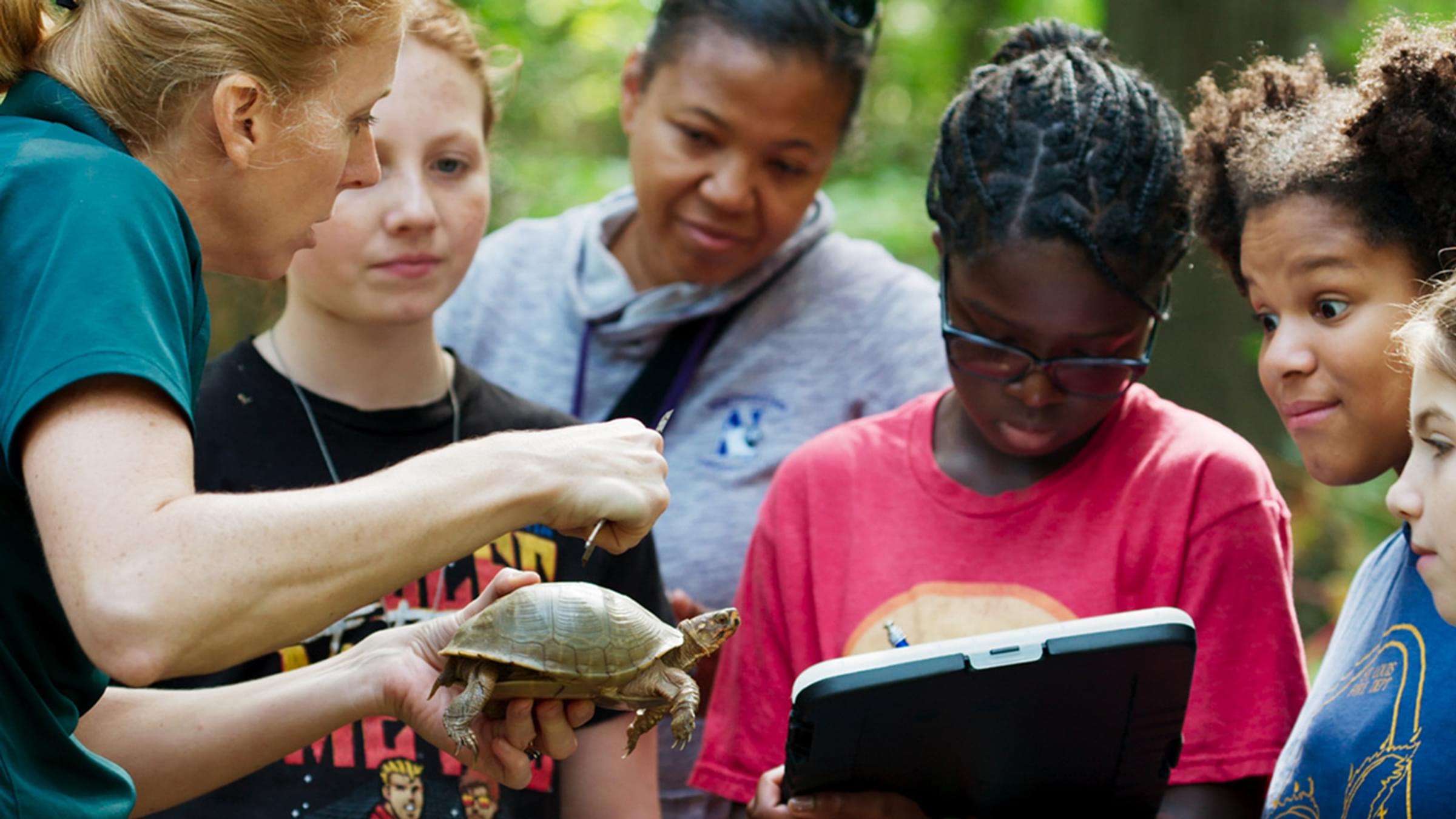 Support Zoo Programs and Operations
Support Education Programs

The Zoo's Education Department is responsible for connecting youth and families in our community to wildlife and conservation messaging through preschool, camp experiences, field trips, online educational content, messaging at animal habitats and more. On average, over 500,000 people enjoy a learning experience provided by the Saint Louis Zoo's Education Department each year. And because we want all families —regardless of physical or financial barriers — to benefit from these educational experiences, the Saint Louis Zoo has created funding opportunities for companies to support.
Saint Louis Zoo and WildCare Park 

Since its founding in 1910 by the citizens of St. Louis, everything the Zoo has achieved – building new habitats, achieving milestones in animal care, conserving animals around the world and improving the Zoo for generations of families and animals to come – reflects the support of corporate leaders like you. Invest in the Zoo's priorities to reimagine exhibits and experiences at the Saint Louis Zoo and build Saint Louis Zoo WildCare Park, a new 425-acre wildlife park in north St. Louis County, slated to open in 2027. 

Contact us today
Partnership-Marketing Office
Saint Louis Zoo
One Government Drive
St. Louis, MO 63110
Direct: (314) 646-4569
Zoo: (314) 781-0900 ext. 4569
Or e-mail sponsorship@stlzoo.org