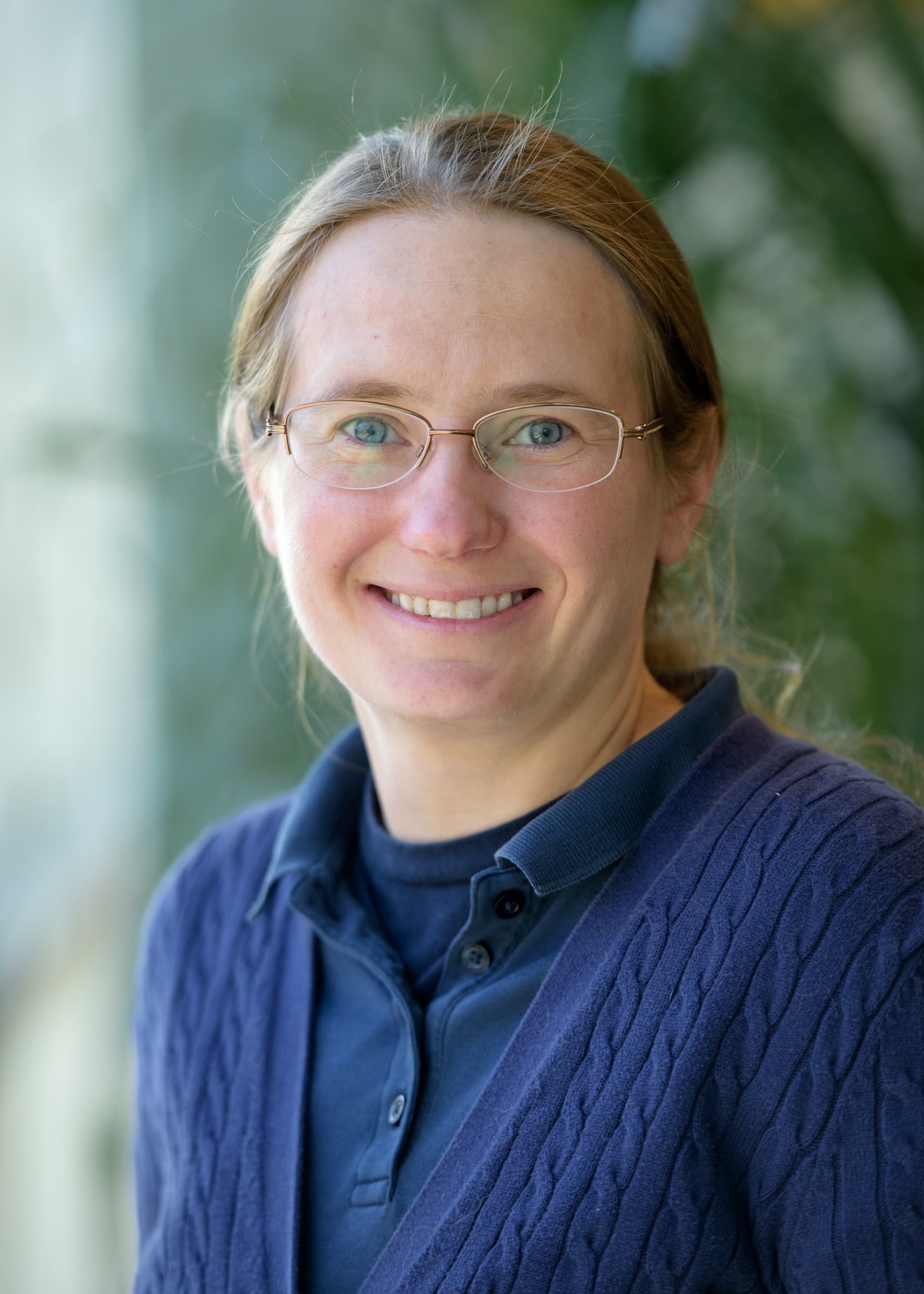 Endocrinologist
Education
Ph.D.—Ecology, Evolution and Systematics, University of Missouri-St. Louis
M.S.—Neurobiology and Behavior, Cornell University
B.S.—Biology, Bowling Green State University
Areas of Expertise
Reproductive and stress physiology
Behavioral endocrinology
Animal communication
Avian biology
Radioimmunoassay and Enzymeimmunassay methods
About Corinne Kozlowski
Corinne is a broadly trained biologist with experience in olfactory and auditory communication, reproductive and stress physiology, neurophysiology, and behavioral ecology, as well as endocrinology. As the Zoo's Endocrinologist, her work focuses on the reproductive status and health of endangered species, both in zoos and in the wild. This is accomplished primarily through measures of gonadal and adrenal hormones in non-invasively collected samples. Corinne has validated hormone assays for more than 70 species and manages one of only three Endocrinology service labs in the country.
Corinne has worked with numerous species, from crayfish and lobsters, owls and cockatiels, to foxes and zebras. Her research is driven by an interest in comparative aspects of physiology and behavior, with the goal of assisting in species conservation. Corinne's current research projects include studying measures of well-being for zoo-housed fennec foxes, characterizing patterns of reproductive hormones for guans and Somali wild asses, and monitoring stress in free-ranging Channel Island foxes.
For a complete list of Corinne's published works, visit her Research Gate profile.